For exhibitors
Will you be there?
The new date for OutDoor by ISPO 2022 isJune 12-14, 2022.
The permanent shift of the dates is a strategic decision due to the far-reaching market changes of the past years. Industry and trade are facing major upheavals in the global supply chain, which has changed order cycles. The permanently brought forward date for OutDoor by ISPO fits much better into the new order cycles.
"When the industry changes, we also have to find new ways," says Klaus Dittrich, CEO of Messe München. "The new dates are the ideal response to current and future challenges. Above all, they offer completely new opportunities for industry and trade."
A: The responsible revolution: How will we do business (sustainably & responsibly) in the future?
The topics: " Sustainability " Circularity " Green Deal " Challenges in the supply chain " Corporate Social Responsibility " Social Businesses & Economies " Purpose-driven Business " Green Tech & Digitalisation " and many more

B: The post-covid consumer: How will we live and consume in the future?
The topics: " Changing consumer behaviour " Sharing economy & new business models " We vs. Me " Diversity & new lifestyles
" Health (mental & physical) " Up- & Recycling Wave " Nature Bathing & Thriving " Urban Adventures " Pro Aging & Silver Societies " Purposeful Travelling " and much more
C: The OutDoor Showroom of innovations & highlight products. Focus on the living worlds:
" Body, Mind & Ease (Yoga, mental self-care, physical recovery and more.) " Adrenaline & Adventure (MTB, surfing, mountaineering, climbing and more.) " Urban Playgrounds (Fashion, skating, commuting, urban gardening and more.) " Nature Escapes (resorts, vanlife, hiking, discovering new things and more.)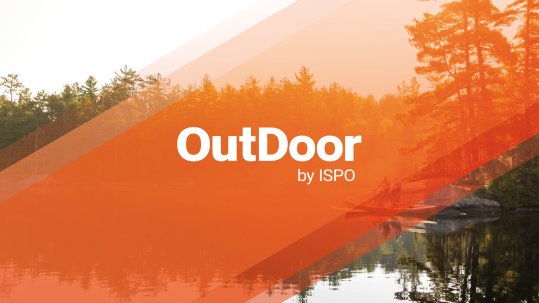 The program ofOutDoor by ISPO 2022 fromJune 12 to 14, 2022 will follow here soon.
OutDoor by ISPO brings together all the important players to jointly shape the future of the outdoor industry. Our new exhibition concept gives you the opportunity to present yourself to your target group in a unique way. You will find out more here shortly!