To grow and evolve outdoor we created a new and open tradeshow concept. We will invite new segments and industries to encourage mutual inspiration, collaboration and synergies.
These segments are part of OutDoor by ISPO
Segment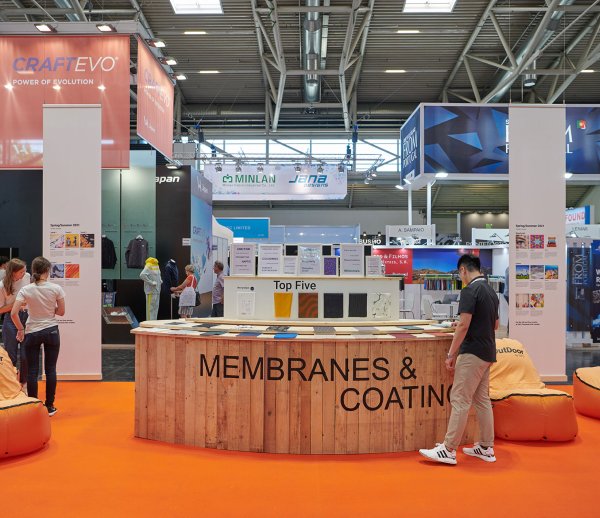 Segment
Location: Hall A4
Performance textiles and other high-quality products such as zipper & velcro fasteners, zipper pullers and buckles are the key to successful sportswear and products. Manufacturers and producers of raw materials come together here.
Close
Segment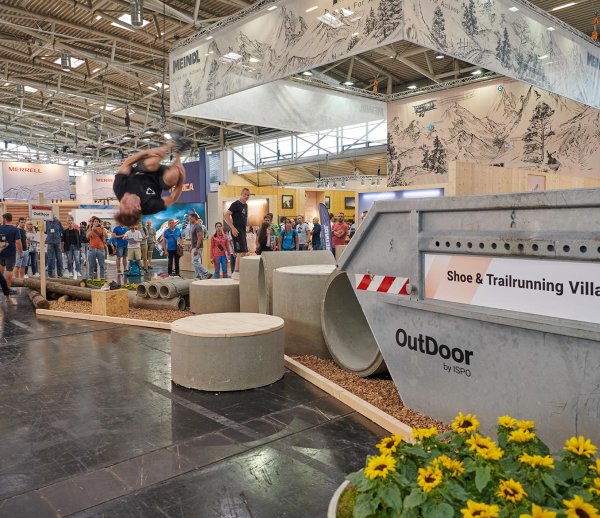 Segment
Location: Hall A5
Shoes
The latest technologies as well as models, trends and designs from the world of shoes, socks and accessories take center stage at hall A5.
ISPO Digitize—The digital future of the sports business
Under the motto "Digitalization driving customer happiness", the conference is entering its third round and will feature renowned keynote speakers, practical workshops and relevant expert discussions on the digital transformation within the sports industry.
Visitors will also find a Retail Experience Area and exhibition on digital topics.
Close
Segment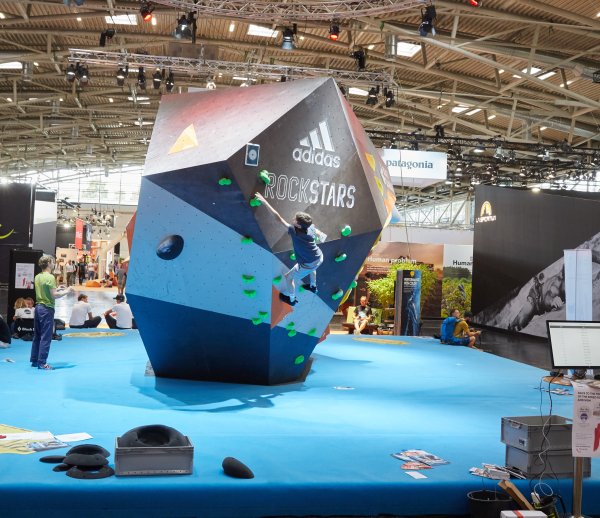 Segment
Location: Hall A6
Experience the world of sports climbing and bouldering and gain exclusive "Climbing Gym Insights" with specific figures and topics that move the industry. Meet prominent athletes and opinion leaders, top-class representatives from and beyond the climbing sector.
Close
Segment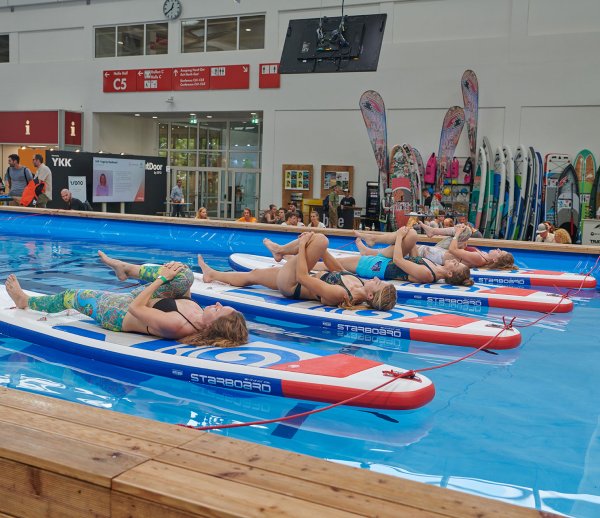 Segment
Location: Hall B4
Outdoor Hardgoods & Accessories
The whole world of hardware & accessories, from drinking bottles, cooking utensils & cool boxes to sleeping bags, sleeping mats, lamps and camping accessories.
Watersports Camp
Everything about paddling, neoprene and water sports in general. Including large, shallow pool for testing the exhibitors SUP & kayaks.
Bikepacking Area
Bikepacking is a big trend for an alternative form of travel away from mass tourism. Learn more about this kind of travel and the appropriate equipment.
Close
Segment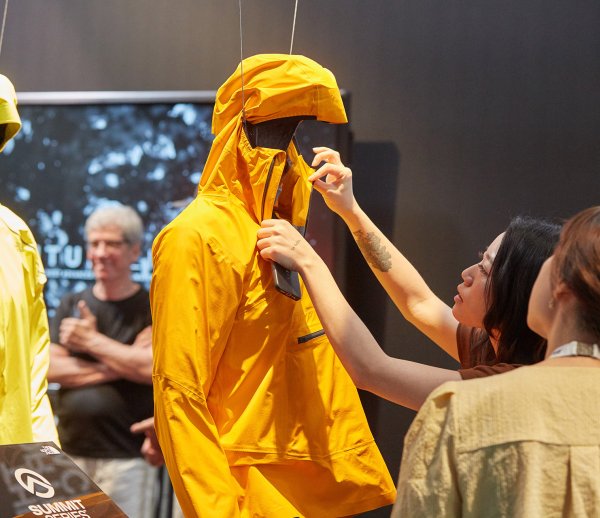 Segment
Location: Hall B5
Outdoor Apparel & Softgoods
The "Who's Who" of clothing & bag manufacturers.
Outstanding Outdoor Award Exhibition
The Outstanding Outdoor exhibition allows an insight into the product innovations of the coming season and gives a face to the outdoor trends of the future.
Urban Lab
Urban Lab at OutDoor by ISPO expands and re-explores the boundaries of outdoor. Traditional craftsmanship meets innovative future technologies. Progressive designers meet technology providers. Innovative brands meet retail buyers on the hunt for inspiration.
Close
Segment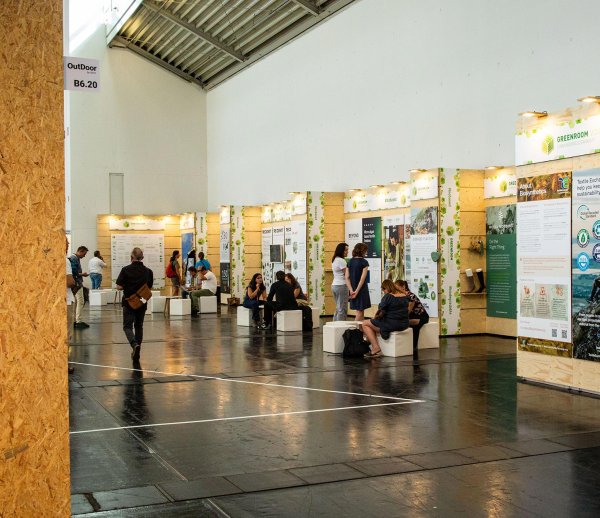 Segment
Location: Hall B6
Sustainability Hub
"Do good and talk about it": Listen to CSR experts, get some insights into the latest sustainability projects and products in the industry.
Scandinavian Village
The village of the Scandinavian Outdoor Group members is a legendary and popular meeting point for purchaser, decision makers and journalists.
Blogger & Influencer Lounge
Bloggers and influencers find their perfect retreat here. Network with like-minded people, discuss your impressions of the show and work on your newest projects.
Close
Outdoor Area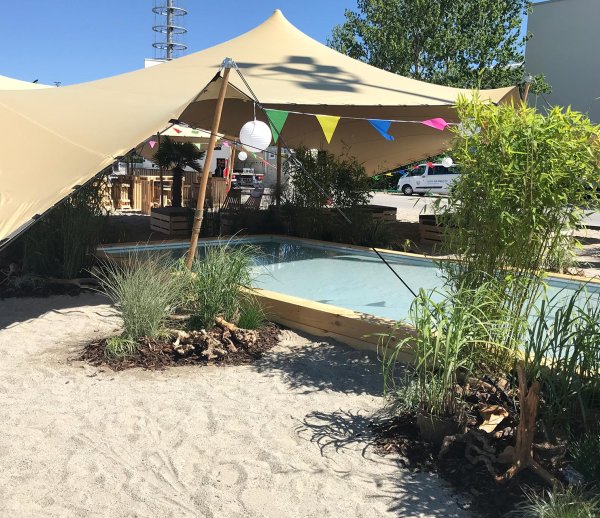 Outdoor Area
Location: Atrium A4/ B4
Try out a wide range of products, such as cookware and outdoor cutlery in our interactive exhibition space with a chill atmosphere on the Outside Area.
Close
These areas were part of OutDoor by ISPO 2019