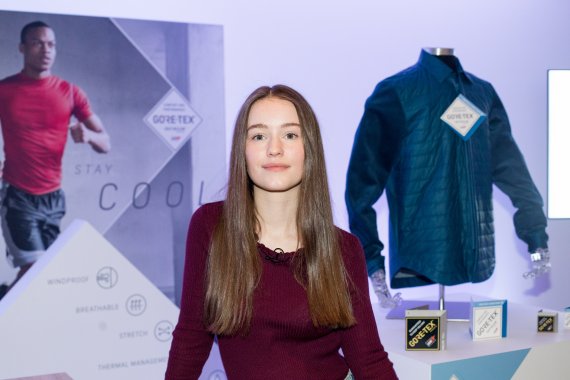 "Strangers" heißt der Song, mit dem die Sängerin Sigrid die Jury der BBC Sound of Music 2018 überzeugte. Auch Gore-Tex wurde auf die Newcomerin und Song-Writerin aufmerksam – und stellte sie nun als neues Testimonial vor.
So wird die Norwegerin Sigrid Solbakk Raabe, so ihr voller Name, Markenbotschafterin für die Bereiche Lifestyle, Komfort und Urban, die der Outdoor-Spezialist künftig in sein Produktportfolio mitaufnimmt. Erst jüngst hat Gore-Tex die Produktrevolution auf der ISPO Munich 2018 vorgestellt.
"Die Marke Gore-Tex entwickelt sich weiter, um den Bedürfnissen einer größeren Bandbreite von Menschen sowohl auf dem Land, als auch im urbanen Umfeld gerecht zu werden. Unsere Vision ist es, eine Erlebnismarke zu werden, um uns so mit einer jüngeren, urbanen Generation zu verbinden", erklärte Achim Ewers, Global Brand & Consumer Strategy Leader. "Und Musik ist ein hervorragender Weg, um sich zu verbinden."
Für Ewers ist Sigrid "der perfekte Brand Ambassador in Bezug auf die neue Markenentwicklung. Durch ihre Musik und ihren Lifestyle inspiriert sie Menschen, ihre Träume zu leben und ihrer Passion zu folgen".
Achim Ewers, Global Brand and Consumer Strategy Leader bei Gore
Gore-Tex verweist auf die Herkunft der 21-jährigen Sängerin, die in der Kleinstadt Alesund aufwuchs, deren Umgebung von Fjorden, Berg- und Inselketten geprägt ist. Sigrid würde mit ihrer Musik perfekt urbane und ländliche Ansprüche verbinden, heißt es von Gore weiter.
"Seit ich denken kann, bin ich aktiv und draußen in der freien Natur unterwegs. Deshalb kann ich sehr gut nachvollziehen, wie wertvoll es ist, dabei Kleidung zu tragen, in der man sich immer rundum wohl fühlt", sagte Sigrid zur Zusammenarbeit, "egal in welchem Surrounding - ob in den norwegischen Fjorden oder in der Londoner Innenstadt".
Mit ihrem Song "Strangers" hatte es die Norwegerin in den britischen Charts prompt in die Top-Ten geschafft. Jetzt soll sie auch für Gore für Aufmerksamkeit sorgen.