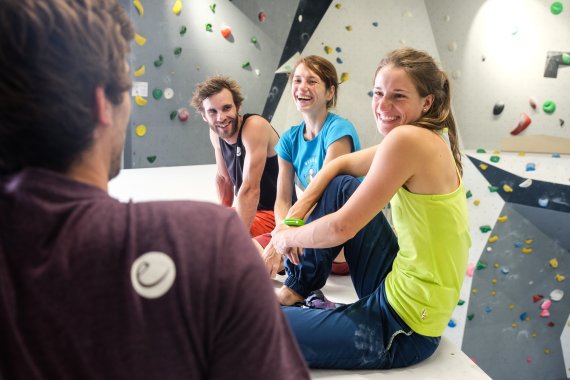 Schicke Styles, innovative Produkte und Sicherheit: Die neue Generation von urbanen Kletterern hat ganz bestimmte Vorstellungen von ihrem Sport. Klettern ist Lifestyle, zeugt von Sportlichkeit, Kraft sowie Körperbewusstsein und wird gerne offen gelebt. Immerhin identifizieren sie sich mit der Lebensart und tragen ihre Kletter- und Outdoor-Wear auch gerne in der Freizeit.
Mehr als 400 Boulder- und Kletteranlagen gibt es allein in Deutschland. Der Dav und private Betreiber reagieren damit auf einen Boom, der laut Branchenauskunft noch lange anhalten wird. ISPO.com hat Branchen-Experten gefragt, wie sie auf die Urbanisierung des Klettersports reagieren:
Black Diamond: Stephan Hagenbusch, Vice-President of International Sales
Edelrid: Thomas Hodel, Brandmanager
Mammut: Andres Lietha, Head of Business Unit Hardware
Petzl Deutschland: Christoph Driever, Countrymanager
Red Chili: Stefan Glowacz, Mitgründer
Black Diamond Equipment ist ein Hersteller von Kletter-, Ski- und Bergsportausrüstung mit Sitz in Utah, USA. Das Unternehmen wurde 1954 gegründet und unterhält auch globale Niederlassungen in Innsbruck, Österreich, und Zhuhai, China.
"Waren Kletterer vor einigen Jahren noch echte Experten in ihrem Sport, finden heute immer mehr Einsteiger zum Klettern – und Menschen, die das Klettern als eine von mehreren Sportarten (Biken, Skifahren, Running) betreiben. Das sogenannte Urbanisieren des Sports spiegelt sich vor allem in veränderten Ansprüchen an die Designs speziell von Kletterbekleidung und den vom Konsumenten präferierten Einkaufskanälen wieder. Der Trend geht hier stark in Richtung eTailing."
Edelrid ist ein deutscher Hersteller von Kletter- und Bergsportausrüstung mit Sitz in Isny im Allgäu. Gegründet im Jahr 1863 ist Edelrid seit 2006 Teil der Vaude-Gruppe. Das Unternehmen beschäftigt 160 Mitarbeiter.
"Wir gehen davon aus, dass der Kletterhallenboom vor allen in den Ballungsräumen weiter anhalten wird. In Zeiten immer teurer werdenden Wohnraums spielt sich das soziale Leben im urbanen Raum zunehmend auf öffentlichen Plätzen und Einrichtungen ab. Zudem suchen die Leute vermehrt nach Individualität. Klassische Vereine oder Fitnessstudio verlieren aufgrund langfristiger Bindung zunehmend an Attraktivität. Was unter anderem auch den großen Zulauf bei Kletter- und Boulderhallen erklärt.
Während die jüngeren unter den Sportbegeisterten nach unverbrauchten und anspruchsvollen Freizeitaktivitäten suchen. Innovative Produkten wie das OHM aktivieren zudem völlig neue Zielgruppen. Wir reden eher von gesellschaftlichem Wandel als von einem Trend, weshalb das Potential weiterhin enorm bleibt.
Wir reagieren auf diesen Trend, indem wir Produkte entwickeln, die speziell für die Verwendung in der Halle geeignet sind. Darüber hinaus wird der Verleihbetrieb immer wichtiger. Wir merken das vor allem bei unseren Partnern (Bergschulen, Kletterhallen), die einen enormen Zuwachs im Kursbetrieb verzeichnen. Auch hier gilt es spezielle Produkte anzubieten, die den hohen Anforderungen im Verleih gerecht werden (Sicherheit, intuitive Handhabung und Langlebigkeit).
Darüber hinaus wird der Anspruch an Fashion auch im Klettersport immer wichtiger. Wer in die Halle geht will natürlich auch gut aussehen. Dabei geht es nicht nur um Bekleidung. Auch bei Gurten, Schuhen und Zubehör wird Design immer wichtiger. Nach dem Prinzip 'Alles aus einer Hand' ist es heute extrem wichtig, dass die einzelnen Ausrüstungsteile mit einander kombinierbar sind. Aus diesem Grund arbeiten bei Edelrid Produktdesigner ständig daran, dass unsere Produkte nicht nur funktionieren, sondern auch gut aussehen."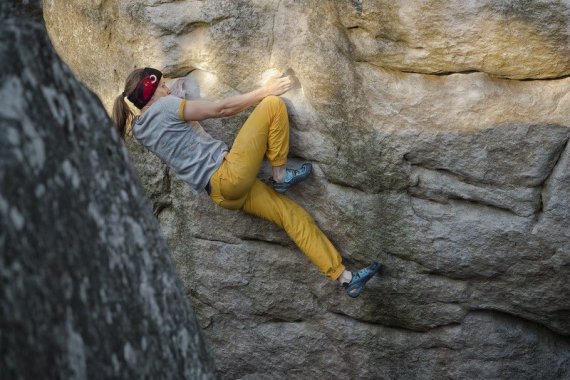 Die Mammut Sports Group AG ist ein Schweizer Hersteller von Berg- und Trekkingausrüstung mit Sitz in Seon, Schweiz. Das Unternehmen mit 465 Mitarbeitern wurde 1862 gegründet.
"Auf unser Sortiment hat die Verlagerung von Seilklettern auf Bouldern einen Einfluss. Daneben besteht für uns, sowohl als auch für den angesamten Outdoormarkt die Herausforderung, zu wissen, wo der Kunde einkauft. Hier entstehen neue Kanäle – häufig sehr eng verknüpft mit dem Digitalisierungstrend.
Die Diskussion um Sicherungsgeräte bestimmt bereits heute die Szene und hier sind künftig sicherlich ebenso entscheidente Weiterentwicklungen zu erwarten wie bei Klettergurten und Helmen. Der grösste Wachstumsmarkt im Bereich Klettern wird für viele Jahre der Bereich Schuhe sein."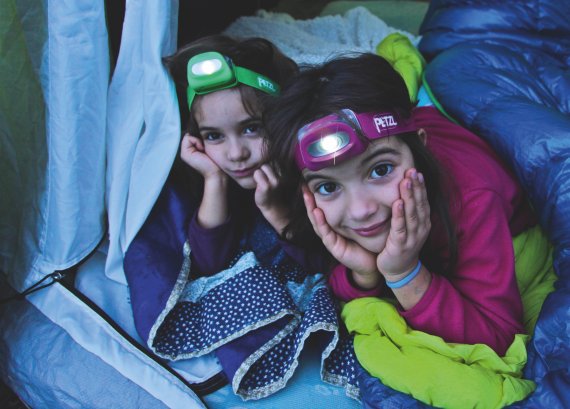 Petzl ist Hersteller von Kletterausrüstung, Höhlenausrüstung, Arbeitsgeräten und Scheinwerfern mit Sitz in Crolles (bei Grenoble), Frankreich. Das Unternehmen wurde Mitte der 70er Jahre vom Höhlenforscher Fernand Petzl gegründet und beschäftigt 700 Mitarbeiter.
"Die Zielgruppe der Kletterer ist in erster Linie mal um ein vielfaches größer geworden. Es gibt heute immer noch viele Kletterer, die das Ganze mehr als Lebensinhalt und Abenteuer sehen. Aber eben auch viele junge Menschen, für die der Fitnessgedanke im Vordergrund steht und die auch ein ganz anderes Konsumverhalten haben als der klassische Bergsportler.
Den wichtigsten Beitrag zu dieser positiven Entwicklung hat aber vor allem die genannte Urbansierung des Sports geleistet. Klettern und vor allem das Bouldern ist heute nahezu überall möglich und für viele Menschen viel nachvollziehbarer geworden. Indoorklettern wird aber auch von den "alten" Kletterern genutzt um sich ganzjährig fit zu halten.
Zum Indoorklettern beispielsweise braucht man ja eigentlich nicht viel, aber hier sieht man bei den heutigen Kunden, dass mehr als früher in Ausrüstung und Funktionsbekleidung investiert wird. Bremskraftunterstützende Sicherungsgeräte, ein komfortabler, leichter Gurt, und moderne Kletterschuhe sind die wichtigsten Ausrüstungsgegenstände. Beim Thema Sicherungsgeräte setzt Petzl nun seit über 20 Jahren Maßstäbe mit dem berühmten und mehrfach ausgezeichneten GriGri. Im Outdoorbereich und vor allem im Alpinen geht der Trend hin zu immer leichterer, aber dennoch funktionaler Ausrüstung. In der Halle spielen aber auch Farben und andere modische Trends eine zunehmende Rolle!"
Red Chili Climbing ist ein deutsches Unternehmen, das Kletterschuhe und Kletter-Bekleidung herstellt. Mitgründer ist Stefan Glowacz. 2017 fusioniert Red Chili mit Edelrid.
"So eine Boulderhalle ist auch eine Kontaktbörse, ganz sportlich, ohne blöde Anmache. Mich begeistert das Thema total, weil es auch zeigt, wie sich das Bergsteigen, das Klettern, auch wieder ein bisschen neu erfindet. Das Klettern wird in eine ganz andere Dimension katapultiert. Boulderhallen bauen zum Beispiel Functional-Training-Bereiche. Der Gastronomiebereich wird immer wichtiger. Bald wird vermutlich auch jemand in Deutschland Klettern mit Yoga kombinieren.
Vor zehn Jahren, in den USA, habe ich eine Kletterhalle besucht mit einem Außen-Boulderbereich, der angelegt war wie ein Zen-Garten. Kieswege, Farne, Bambusstauden. Das war grandios. Da sind wir noch weit davon entfernt – aber es steckt noch so viel Fantasie in dem Thema. Ich bin mir sicher: In den kommenden zehn Jahren wird sich das Klettern in eine völlig andere Richtung entwickeln, losgelöst von der Tradition."