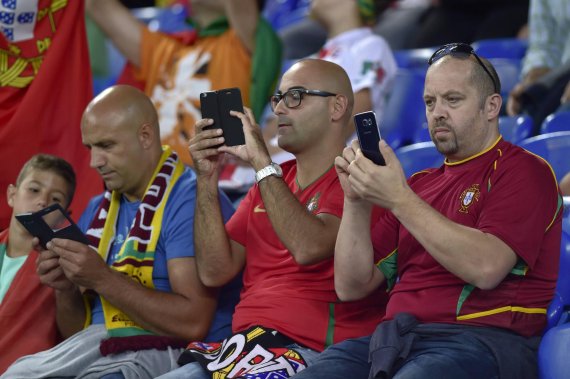 Ein Vorgeschmack, was künftig möglich sein wird, lieferte anläßlich des Audi-Cup einmal mehr der deutsche Rekordmeister mit einer Science-Fiction-Pressekonferenz.
Holografie-Pressekonferenz beim FC Bayern
Carlo Ancelotti saß bei der Fußball-Weltpremiere der außerirdischen Art leibhaftig in einem abgedunkelten Raum. Plötzlich tauchten wie von Zauberhand Jürgen Klopp und Diego Simeone auf den Plätzen neben dem Bayern-Trainer auf. Als lebensecht aussehendes Hologramm. "Schon ein bisschen strange. Ich hab' ja Raumschiff Enterprise geguckt und komme mir vor, als wäre ich nach München gebeamt worden", befand Jürgen Klopp.
Er wurde aus Liverpool zugeschaltet, Diego Simeone aus Madrid. Die beiden "Hologramm-Trainer" beantworteten die Fragen der geflashten Journalisten ganz normal wie in einer Pressekonferenz, auch ihre Mimik und Gestik war klar zu erkennen. "Das ist nicht so unterschiedlich zu einer normalen Pressekonferenz, tatsächlich nah an der Realität.
Ich schaue halt nur in eine Kamera", berichtete Klopp aus England. Bayern-Trainer Ancelotti erkannte sofort den praktischen Nutzen: "Dadurch gewinnen wir Zeit. Wir können mehr Pressekonferenzen so machen."
Ganze Fußballspiele in tausenden Kilometern entfernten Stadien als Hologramm
Tatsächlich hält die Technologie der Zukunft im Profifußball längst Einzug. Technisch ist es schon möglich, ganze Fußballspiele in Hologramme zu übersetzen und in Tausende Kilometer entfernte Stadien zu projizieren. Japan hatte bei seiner Bewerbung für die Fußball-WM 2022 genau das versprochen und wollte WM-Spiele so gleichzeitig in unterschiedlichen Stadien stattfinden lassen.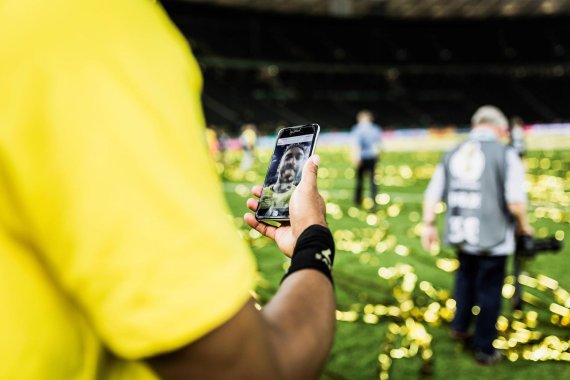 Das Land der aufgehenden Sonne erhielt den Zuschlag nicht – die momentan noch sehr teure Technologie wird sich dennoch durchsetzen. Schließlich geht es speziell für die großen Klubs, Stars und Verbände darum, die durch Internationalisierung, Digitalisierung und E-Commerce rasant steigenden Umsätze weiter in die Höhe zu treiben.
Prof. Sascha L. Schmidt, Lehrstuhlinhaber und Leiter des Center for Sports and Management (CSM) an der Otto Beisheim School of Management, sieht den Profifußball an der Schwelle zur dritten Phase der digitalen Transformation. "Hier halten das Internet der Dinge, Smart Wearables und Sensoren Einzug in die digitalen Arenen. Hinzu kommen Augmented und Virtual Reality, künstliche Intelligenz und Machine Learning.

Digitalisierung und Sport sind genau Ihr Ding? Dann werden Sie bestimmt auf dem ISPO JOB MARKET fündig >>>>
Es tun sich dabei gerade für den Fan ganz neue Möglichkeiten auf. Bei globalen Fußballmarken wie Real Madrid, FC Barcelona, Manchester United, Bayern München oder Borussia Dortmund hat schließlich nur ein Bruchteil der Anhänger die Gelegenheit, ein Spiel im Stadion zu sehen. Hier kann beispielsweise Virtual Reality auch die Fans in den USA oder Asien relativ nah an das Live-Erlebnis heranrücken."
Smartphone-Apps, Datenbrillen, Leistungsstatistiken in Echtzeit
Per Hologramm-Technik übertragene Spiele in Tausende Kilometer entfernte sind eine Möglichkeit. Der Fan wird sich künftig aber über weitere schier endlose Möglichkeiten freuen können, seine Lieblingsmannschaft zu verfolgen. So wird es über Smartphone-Apps, Datenbrillen oder spezielle Kontaktlinsen künftig möglich sein, die Leistungsstatistiken jedes einzelnen Spielers in Echtzeit abzurufen.

Möglich macht das die technische Hochrüstung bei den Topklubs. Schon heute laufen die Spieler im Training mit GPS-Westen über den Platz, die ihre Laufwege genau aufzeichnen. Hautfolien könnten in Zukunft den Herzschlag messen, Spieler sogar einen Mikrochip verschlucken. Big Data ist nicht mehr wegzudenken aus dem Profifußball.
"Mikrokameras, Sensoren und Wearables nehmen jederzeit alle Leistungsdaten auf, Laufwege und Spielzüge werden über Drohnen erfasst und auswertbar gemacht. Clubs wie die TSG Hoffenheim oder Borussia Dortmund arbeiten darüber hinaus seit längerem mit Footbonauten. Das sind kleine Fußball-Arenen mit intelligenten Ballmaschinen, die unter Laborbedingungen technische und reaktive Fähigkeiten der Spieler messbar und vergleichbar machen.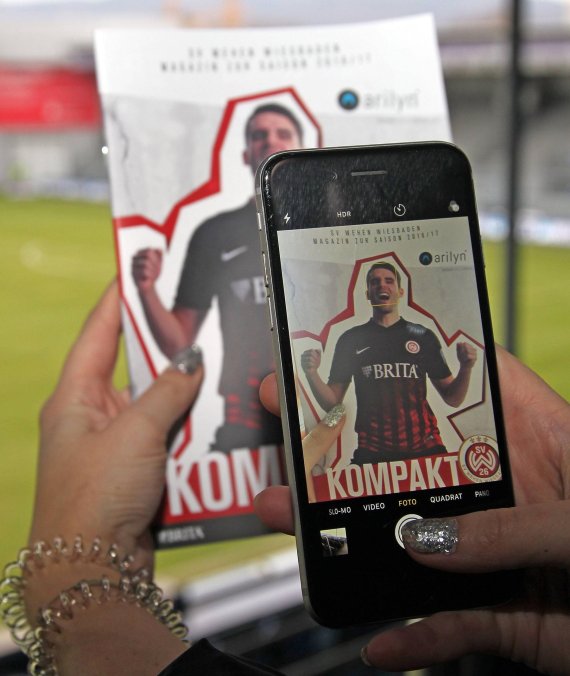 Das eröffnet beispielsweise im Transfergeschäft den Zugriff auf objektivierbare Parameter. Man muss kein Prophet sein, um zu sagen, dass Clubs, die solche technischen Möglichkeiten nicht nutzen, künftig das Nachsehen haben werden", glaubt Experte Schmidt im Gespräch mit digtator.de. Künftig wird man in der Bundesliga über Stadion-Apps wahrscheinlich seinen Parkplatz fürs Spiel reservieren und sich Essen und Getränke an seinen Sitzplatz servieren lassen können.
In den USA sind einige der Zukunftstechnologien bereits Realität für die Sportfans. In der Stadion-App von Kansas City kann man Statistiken abrufen und sogar live die Halbzeit-Ansprache des Trainers live aus der Kabine verfolgen. Bei den San Francisco 49ers können Fans über Augmented Reality virtuell mit den Spielern interagieren.

Auf der Suche nach dem lang ersehnten Sport-Traumjob? Wir haben die passenden Angebote >>>>
Diese werden selbst immer mehr zur Marke: Auch das ist ein Trend. Cristiano Ronaldo hat bei Facebook über 120 Millionen Fans, bei Instagram über 100 Millionen – mit einer News über die sozialen Netzwerke erreicht er mehr Menschen als sein Verein über die klassischen Medien.
FC Bayern: Social-Media-Angebote für jeden Kontinent
Bayern München arbeitet deshalb schon mit zielgruppenspezifischen Social-Media-Angeboten für jeden Kontinent. Schmidt: "Steht in Deutschland der Sport deutlich im Fokus, rücken in China die Inszenierungen der Bayern-Stars in den Mittelpunkt. Die Geschichten vom Pferdehof der Frau von Thomas Müller sind dort mindestens so interessant wie das Zwicken in der Wade des Stürmers."
Lesen Sie hier "Mein Sport-Job": Felix Loesner, beim FC Bayern für Facebook, Instagram & Co. zuständig >>>
Die Clubs werden sich immer mehr zu Content-Häusern entwickeln. Es kommt heute mehr denn je darauf an, Data-Analytics in das Geschäftsmodell zu integrieren. Im Bereich der sportlichen Entwicklung genauso wie in der Vermarktung und Internationalisierung." Schalke 04 hat sogar eine eigene E-Sports-Abteilung gegründet und ist dort mit Teams in verschiedenen Computerspielen unterwegs.
Das Fußball-Geschehen spielt sich somit auch immer mehr abseits des eigentlichen Geschehens im Stadion ab. Man kann auch ein Star werden, ohne ein Star bei einem Topklub zu sein. Der pummelige Holländer Bas van Velzen wurde bei Youtube hunderttausendfach geklickt, weil er grandiose Freistöße schießen kann. Er hat eine eigene Merchandising Linie und lud Weltstars wie Drogba oder Mario Balotelli ein, gegen ihn anzutreten. Verrückte, neue Fußball-Welt.