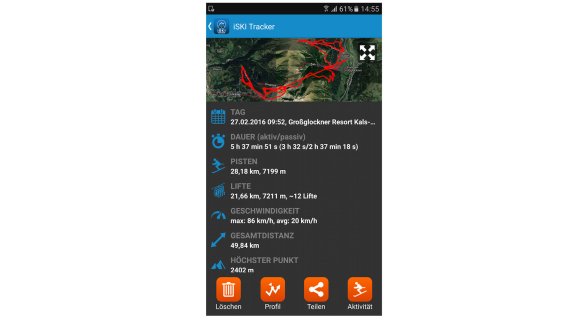 "Die iSKI Tracker ist ein Muss für den trendigen Wintersportler", verspricht die intermaps AG und stellt einen echten Allrounder für den langen Tag im Schnee bereit. So weiß man am Abend nicht nur, wie viele Kilometer man in den Beinen hat, sondern kennt auch das Höhenprofil und die Geschwindigkeiten auf der Tagestour.

Wer will, kann sich alles auf einer Karte anzeigen lassen, die sportliche Leistung auf dem Smartphone auswerten und alle Ergebnisse direkt mit den Freunden teilen.

Kostenlos für iOS und für Android erhältlich (u.a. für Deutschland, Österreich und Polen)


bergfex / Ski (Lite)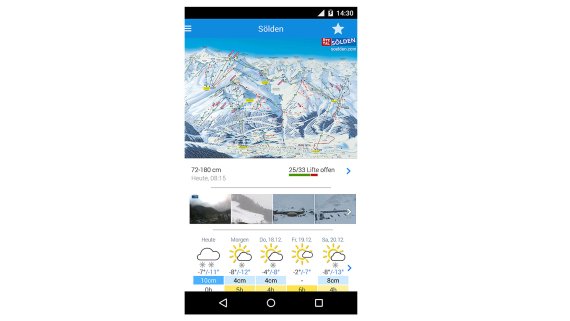 Sie wollen wissen, was Sie im Skigebiet erwartet – oder sich vor Ort entscheiden, welche Piste es am nächsten Tag sein soll? Dann kann bergfex mit seinen Infos und inzwischen mehr als 5.000 (!) Webcams einen echten Beitrag leisten.

Für die Haupt-Wintersportgebiete in Deutschland, Österreich, der Schweiz, Italien, Frankreich und Slowenien gibt's hier alles von den Schneehöhen bis zum detaillierten Pistenplan. Und die bergfex GmbH baut weiter aus, zuletzt mit Schwerpunkt auf den französischen Skiregionen.

Kostenlos für iOS und für Android erhältlich (PRO-Version 2,99 Euro)

Ortovox Bergtouren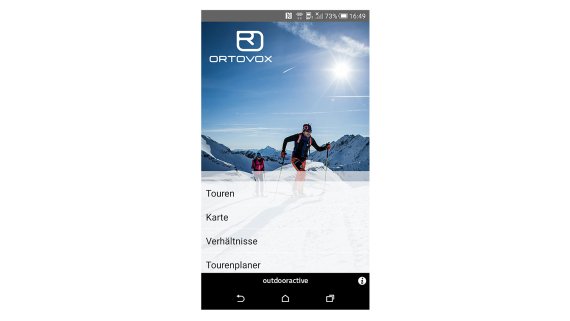 Mit dieser App gibt Outdooractive allen Outdoor-Enthusiasten einen umfangreichen Routenplaner an die Hand, der mit vielen Zusatzfunktionen glänzt. Tempo, Höhe und Distanzen lassen sich dank GPS-Tracking aufzeichnen, die Karten sind auch offline nutzbar und droht Gefahr, warnt die App vor Lawinen oder weist den Weg zur nächsten Hütte.
Da es auch wieder Sommer wird, hat man sich bei Ortovox nicht auf die kalten Tage beschränkt. Wer nach dem Powder-Erlebnis im Frühjahr in die Bergstiefel schlüpfen will, wechselt auch bei der Bergtouren App einfach vom Winter auf den Sommer. Bestimmt ziehen viele Bekannte in der Community gleich mit.

Kostenlos für iOS und für Android erhältlich.

SNOCRU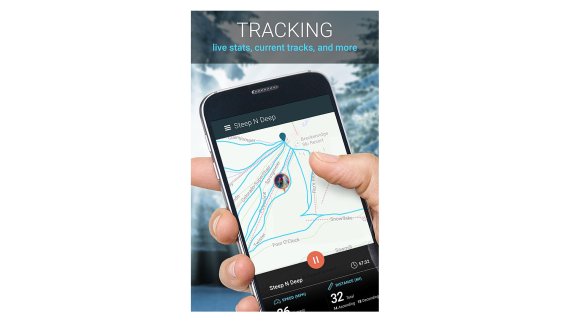 "… Recently ranked by Snowboard Magazine, Wired Magazine and SKI Magazine as the #1 best snow app", heißt es selbstbewusst bei Snocru, und verstecken müssen sich Ed Lewis und sein Team auch wahrlich nicht. Wer auf der Piste oder beim Après-Ski nach neuen oder alten Freunden sucht, wird hier ganz sicher fündig – vorausgesetzt, die Sache mit dem Schulenglisch ist nicht völlig schief gelaufen.

Über Snocru lässt sich tracken, wer gerade wo ist. Zusätzlich gibt's Infos, was in der Nähe los ist – live oder am nächsten Abend. So hat man gleich einen Ort zum Verabreden. Messaging-Funktionen, Status-Updates, Teilen der eigenen Aktivität – alles inklusive.

Kostenlos für iOS und für Android erhältlich.

Capture – Control Your GoPro Camera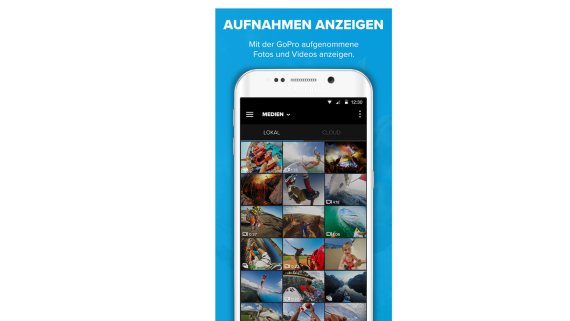 GoPro-Gründer Nick Woodman sei Dank: Mit der ActionCam geht von unseren Pisten-Erlebnissen nichts mehr verloren. Die zugehörige App versetzt Snowboarder oder Skifahrer in die Lage, die Kamera per "Fernzugriff" in die gewünschte Position zu bringen und das Ergebnis als Short-Clip mit den Freunden zu teilen.
Besondere Momente lassen sich mit dem HiLight Tag markieren und so kinderleicht wieder finden, abspielen … oder in letzter Instanz auch löschen.

Kostenlos für iOS und für Android erhältlich.