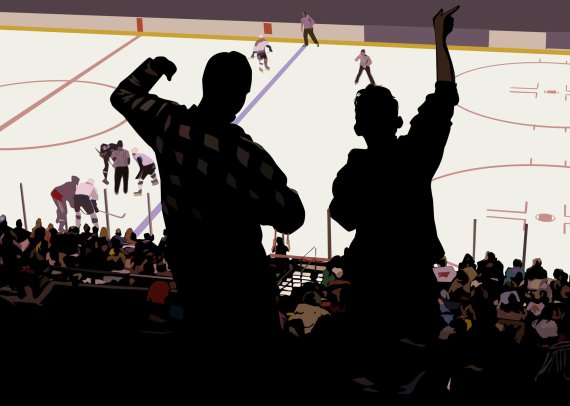 Top 1: Vierschanzentournee
Das Who-is-who des alpinen Skisports gibt sich seit 1952 jedes Jahr beim Neujahrsspringen an der Zugspitze ein Stelldichein. Das Event auf der Olympia-Schanze in Garmisch-Partenkirchen ist der berühmteste Teil der Vierschanzentournee, bei der die Weltklasse der Skispringer auf vier Schanzen in Deutschland und Österreich um Weltcup-Punkte ringt.

Der Auftaktspringen findet Ende Dezember traditionell in Oberstdorf statt, das Neujahrsspringen am 1. Januar in Garmisch-Partenkirchen – vor jeweils rund 30.000 Zuschauern. Erwartete Stars in diesem Jahr: unter anderem Severin Freund und Titelverteidiger Peter Prevc.

Weitere Weltcup-Springen in Deutschland finden im Rahmen der FIS Team Tour in Klingenthal (3.-5.12.2016 und 31.1.-1.2.2017) und in Willingen (8.-10.12.2016 und 28.-29.1.2017) statt sowie ein Skiflug-Wettbewerb (vom 3. bis 5. Februar 2017) auf der frisch sanierten Skiflugschanze in Oberstdorf.
Top 2: Ski-Weltcup

Die Weltcup-Rennen des alpinen Skizirkus gehören zu den größten Publikumsmagneten in Deutschland. In der Saison 2016/17 ist die Kandahar-Abfahrt in Garmisch-Partenkirchen zweimal Austragungsort für Skirennen, bei denen Punkte für den Weltcup gesammelt werden können. Am 21. und 22. Januar 2017 finden Abfahrt und Super-G der Damen statt. Am 28. und 29. Januar 2017 starten die Herren in der Abfahrt und im Riesenslalom.

Zu den hoffnungsvollsten deutschen Skirennfahrern, die Fans dort live erleben können, gehören Felix Neureuther (Drittplatzierter beim Riesenslalom-Saison-Auftakt in Sölden), Fritz Dopfer und Viktoria Rebensburg, die ihre Schienbeinfraktur dann hoffentlich auskuriert hat.

Top 3: Biathlon-Weltcup

Der Biathlon-Weltcup macht 2016/17 mit zwei Wintersport-Events Station in Deutschland. Zum Jahresbeginn zwischen dem 2. und 8. Januar in Oberhof im Thüringer Wald stehen die Disziplinen Sprint, Verfolgung und Massenstart auf dem Programm.Gleich im Anschluss vom 10. bis 15. Januar können in in Ruhpolding in Bayern Weltcup-Punkte für Staffel, Sprint und Verfolgung geholt werden.

Stars der Szene, die sich beim Biathlon-Weltcup Hoffnung auf Podestplätze machen dürfen, sind bei den Damen Maren Hammerschmidt, Franziska Hildebrand, Laura Dahlmeier, Miriam Gössner, Franziska Preuss und Vanessa Hinz und bei den Herren Simon Schempp, Arnd Peiffer, Erik Lesser, Daniel Böhm, Benedikt Doll, Matthias Bischl und Europameister Florian Graf.

Top 4: Rodel-Weltcup

Die Weltelite der Rennrodler trifft sich vom 5. bis 6. Januar 2017 am Königssee bei Berchtesgaden in Bayern zum Rodel-Weltcup. Es werden wieder tausende Zuschauer erwartet. Zu den Stars zählen die deutschen Favoriten, Olympiasieger und Lokalmatadore Felix Loch, Tobias Wendl und Tobias Arlt.

Top 5: Bob-und Skeleton-Weltcup

Ebenfalls in Schönau am Königsee findet Ende Januar 2017 der Bob- und Skeleton-Weltcup statt, zu dem die besten Kufensportler der Welt erwartet werden. Vom 27. bis 29. Januar stürzen sich vor großem Publikum Skeleton-Fahrer und Rennrodler in Zweier- und Vierer-Bobs in den Einkanal.

Zu den Favoriten bei den Skeleton-Herren zählen Axel Jungk Kilian von Schleinitz und Michael Zachrau. Bei den Bobfahrern sind mit den überraschenden Rücktritten von Weltmeisterin Anja Schneiderheinze sowie von Weltmeister Maximilian Arndt und Martin Putze die Medaillenhoffnungen geschrumpft und liegen nun auf Kevin Kuske, Kevin Korona, Nico Walther, Ben Heber und Alexander Rödige. Bei den Frauen werden als Favoritinnen Annika Drazek, Jacqueline Lölling und Tina Hermann gehandelt.

Top 6: Weltcup Nordische Kombination

Die besten Athleten in der Nordischen Kombination werden zum Weltcup-Finale am 18. und 19.3.2017 wieder in Schonach im Schwarzwald erwartet. Nach zwei Durchgängen beim Skispringen folgt zum Abschluss der Langlauf über 15 Kilometer. Die deutschen Kombinierer gelten als haushohe Favoriten, allen voran der viermalige Gesamtweltcup-Sieger Eric Frenzel, Fabian Rießle als Drittplatzierter und Weltmeister Johannes Rydzek.

Top 7: Eishockey-Weltmeisterschaft

Die 16 besten Eishockey-Nationen treffen sich 2017 zur Weltmeisterschaft in Köln und Paris. Die gemeinsam von Deutschland und Frankreich organisierte WM findet vom 5. bis 21 Mai statt. Die deutsche Nationalmannschaft unter Leitung von Bundestrainer Marco Sturm wird allein in sieben Vorrundenspielen der Gruppe A in der Kölner Lanxess Arena zu sehen sein.

Top 8: Tour de Ski

Sie gilt als härteste und wichtigste Skilanglauf-Serie der Welt – die Tour de Ski, die 2017 auch in Deutschland Station macht. In Oberstdorf werden vom 3. bis 4. Januar 2017 vier Einzel-Weltcups stattfinden, je zwei für Frauen und Männer. Der erste Tag ist dem Skiathlon gewidmet, einer Kombination aus klassischem Langlauf und Skating. Am zweiten Tag steht die Klassik-Verfolgung auf dem Programm. Erwarten werden die Stars der internationalen Langlauf-Elite.

Top 9: Eisschnelllauf-Weltcup

Berlin ist Austragungsort des vorletzten Weltcups der Saison 2016/17 im Eisschnelllaufen. Auf schnellen Kufen geht es in Deutschlands Hauptstadt vom 27. bis 29. Januar 2017 im Sportforum Hohenschönhausen um wichtige Weltcup-Punkte. Die Shorttrack-Elite wird vom 3. bis 5. Februar 2017 in Dresden zu Gast sein.

Top 10: Snowboard-Weltcup

Auch wenn in Deutschland 2016/17 keine "Red Bull Crashed Ice"-Veranstaltung mit dem einzigartigen Mix aus Downhill, Eishockey und Boardercross im Eiskanal stattfindet, sind hierzulande dennoch Snowboarder der Weltklasse zu erwarten. Vom 18. bis 19. März 2017 wird der Weltcup im Parallelslalom in Winterberg ausgerichtet. Zu der einzigen alpinen Wintersport-Veranstaltung im Sauerland, der nördlichsten Wintersport-Destination Deutschlands, werden Tausende Zuschauer erwartet.

Zu den Race-Stars der Szene aus Deutschland gehören Amelie Kober, Anke Karstens und Alexander Bergmann. Zuvor treffen sich wie jedes Jahr Ende Februar die besten Cross-Skifahrer und Snowboarder zum "King of the Forest" am Feldberg im Schwarzwald.

Wem Zuschauen nicht reicht, der bekommt hier die richtigen Tipps für den Start der eigenen Ski-Kariere, was natürlich nur mit den passenden Brettern geht.