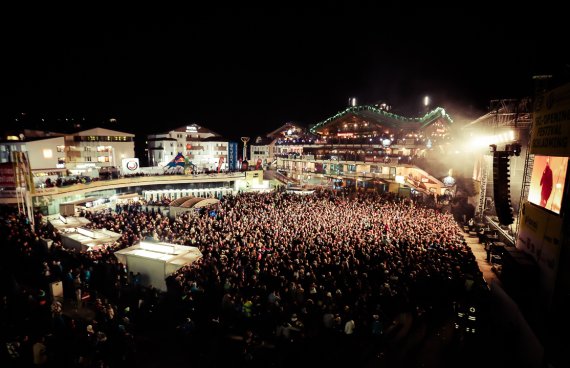 Eröffnung der Skisaison 2016/17 in Österreich:

Im ski-begeisterten Österreich fiebert man schon den Openings entgegen. Hier sind alle Termine, wichtige Events und Neuigkeiten der Skigebiete in St. Anton am Arlberg, Schladming, Ischgl, Sölden, Obertauern, Obergurgl und im Zillertal.
Welche Skigebiete in Österreich besonders schneesicher sind, erfahren Sie hier >>>
St. Anton am Arlberg, Tirol

Opening in St. Anton am Arlberg: 2. bis 4. Dezember 2016 in St. Anton und Lech Zürs, am 8. Dezember in Warth-Schröcken.
Events: 3. Dezember in St. Anton: Konzert Rea Garvey.
Neuigkeiten in St. Anton am Arlberg:
Flexenbahn zwischen Lech Zürs und St. Anton macht die Region Ski Arlberg zum größten Skigebiet Österreichs (300 km Pisten, 87 Lifte).
Einweihung Trittkopfbahn in Zürs.
Eröffnung Albonabahn in Stuben.
Die neue Skirunde "Run of Fame" führt durch das gesamte Skigebiet Ski Arlberg mit insgesamt 65 km Abfahrten und 18.000 Höhenmetern.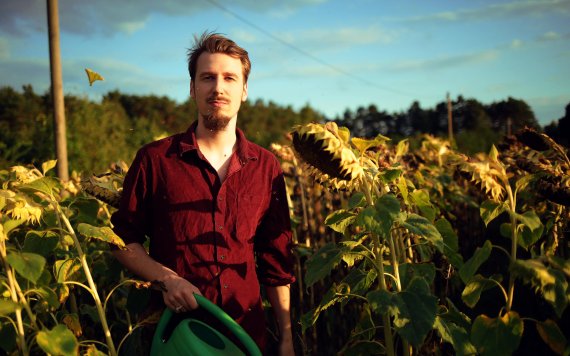 Schladming, Steiermark
Opening in Schladming, Planai: 2. bis 4. Dezember 2016.
Events: 

2. Dezember: Konzert mit Deichkind und Alligatoah.
24. Januar 2017: Ski-Weltcup beim 20. Nachtslalom "The Nightrace" auf der Planai in Schladming (Region Schladming-Dachstein), am Vortag bereits Eröffnungsfeier und Party.
Neuigkeiten: Burgstallalmbahn verbindet Skigebiet Schladming – Planai, Hochwurzen, Hauser Kaibling, Reiteralm (4-Berge-Skischaukel).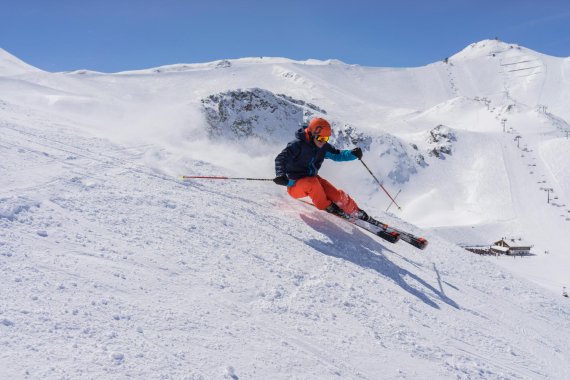 Ischgl, Tirol
Opening in Ischgl: 26. November 2016.
Events: 

26. November: "Top of the Mountain"-Konzert mit PUR.
5. Dezember: 15. Ischgler Krampuslauf.
2. und 3. April 2017: Sternecup der Köche.
16. April 2017: "Top of the Mountain Easter"-Konzert
30. April 2017: Zum Wintersaison-Abschluss: "Top of the Mountain"-Konzert
Neuigkeiten: Kabinenbahn Breitspitze (Galtür/Paznaun-Ischgl).
Das neues Pistenleitsystem - Ab dem kommenden Winter 16/17

Gepostet von Ischgl am Montag, 26. September 2016
Sölden, Tirol

Opening in Sölden: 26. November in der Sölden-Ötztal Arena (Skibetrieb am Rettenbach-Gletscher ab Ende September).
Events:

21. bis 23. Oktober: Ski-Weltcup-Auftakt.
6. bis 7. April: Electric Mountain Festival.
Neuigkeiten: Giggijochbahn von der Talstation in Sölden auf das Giggijoch (2.284 m).


Obertauern, Salzburger Land
Opening in Obertauern: 3. Dezember 2016 (Skibetrieb ab 16. November).
Events:

3. Dezember: Konzert Glasperlenspiel.
9. Dezember: Krampusparty, 19.30 bis 22.30 Uhr.
16. bis 17. April 2017 "Gamsleiten-Kriterium" – Schatzsuche im Schnee nach 30 Schatzkisten, Hauptgewinn: BMW 1er.
Neuigkeiten:

Als Erster im Schnee auf der frischpräparierten Piste: Gamsleitenbahn I, Achenrainbahn und Zehnerkarbahn bereits ab 8.30 Uhr geöffnet.
Nachtfahrten: jeden Montag und Donnerstag Edelweiss 4-Sesselbahn von 19.00 bis 22.00 Uhr.
Geiles Leben in Obertauern

Ja, der Summa is umma, aber wir freuen uns mit Euch auf den Winter und das Megaopening am 3.12. 2016 #Obertauern, #Winter 2017 #Opening #Glasperlenspiel

Gepostet von Obertauern am Sonntag, 18. September 2016
Obergurgl, Tirol
Opening in Obergurgl: 17. November 2016 in Orbergurgl-Hochgurgl.
Events: 17. November: Hütten-Rallye mit Live-Musik und Party.
Neuigkeiten:

Eröffnung einer neuen Funslope unterhalb der Festkogl Alm.
Steinmannbahn auch für Fußgänger-Fahrten zugelassen.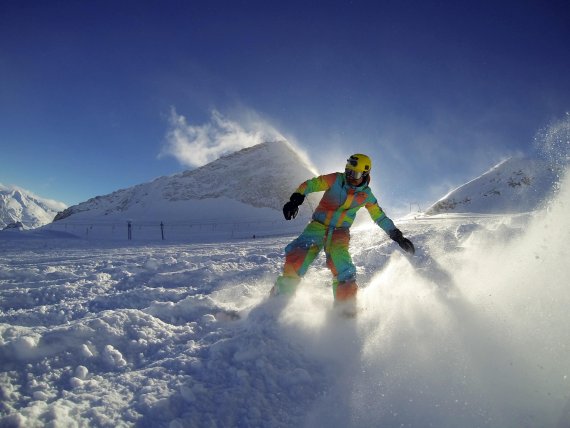 Zillertal, Tirol

Opening im Zillertal: 30. September 2016 in Hintertux (Gletscher), 17. Dezember in Mayrhofen (Skigebiet Zillertal 3000 bereits ab Ende November geöffnet)
Events:
24. bis 27. November: FIS-Weltcup Telemark in Hintertux.
17. Dezember: "Rise & Fall" in Mayrhofen (Staffelwettkampf von 60 Teams mit je einem Biker, einem Paragleiter, einem Skibergsteiger und einem Skifahrer oder Snowboarder).
Neuigkeiten:

Dorfbahn Gerlos ab Dezember 2016 (Skigebiet am Isskogel in der Zillertal Arena)
Waidoffen-Sesselbahn (Skigebiet Hochzillertal-Hochfügen, erschließt ein vor allem für Anfänger geeignete Gebiet)


Eröffnung der Skisaison 2016/17 in Deutschland:
Auch in Deutschland sehnen Skifahrer und Snowboarder die Openings in den wichtigsten Skigebieten herbei. Wann es an der Zugspitze in Garmisch-Partenkirchen und am Feldberg im Schwarzwald losgeht? Hier sind die Termine.
Garmisch-Partenkirchen, Bayern
Opening Garmisch Classic auf der Zugspitze: 10. Dezember 2016.
Events:
1. Januar: Neujahrsskispringen.
6. Januar: Hornschlittenrennen.
21. und 22. Januar: Skiweltcup der Damen.
28. und 29. Januar: Skiweltcup der Herren.
permanent: am Hausberg öffentliche Rennstrecke mit Zeitmessung und SkiMovie (eigenes Ski-Video zum Downloaden), beides kostenfrei.
Neuigkeiten:

Neubau der Zugspitz Seilbahn (Fertigstellung Dezember 2017, neue Talstation bis Ende 2016).
Funpark für Freestyler am Hausberg.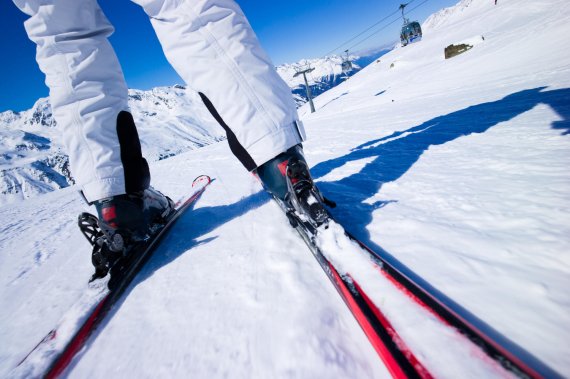 Feldberg im Schwarzwald
Opening Feldberg: 26. November 2016.
Events:

18. bis 20. November: Todtnauberg Weltcup-Auftaktskispringen in Neustadt (Team- und in Einzelwertungen).
6. Dezember: Nikolausfahrt – Gratis-Skitag für alle Skifahrer und Snowboarder im Nikolauskostüm (weißer Bart, roter Mantel, Jutesack).
Permanent: längste Rodelbahn Deutschlands am Hasenhorn in Todtnau (3,5 km) und Hasenhorn-Coaster: Auf schienengeführten Schlitten ca. 3 km mit durch steile Kurven und drei Kreisel hinab ins Tal.
Nicht vergessen: Ob zum Freeriden mit den Profis, zur Hütten-Rallye oder zum Deichkind-Konzert – die Tickets sind schnell weg und das Hotel wird nicht günstiger. Daher lieber schnell buchen, stornieren kann man im Zweifelsfall immer noch.

Und wer vom Ski-Touristen gleich ganz in die Wintersport-Branche wechseln will, findet hier die besten Tipps für den neuen Job.