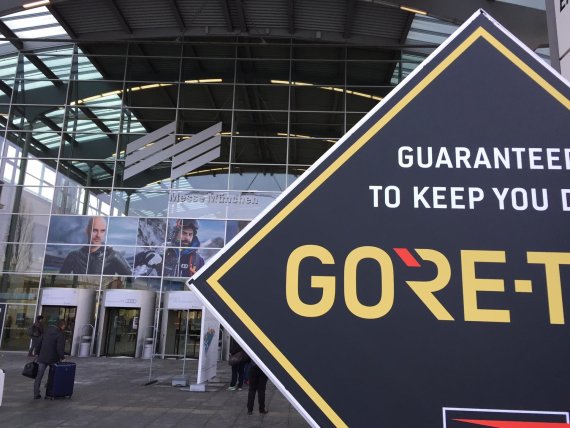 Die Anstrengungen von Gore, die eigene Öko-Bilanz zu verbessern, fußen im Wesentlichen auf zwei grundsätzlichen Zielen: die Erhöhung der Lebensdauer jedes Produktes, sowie die Umsetzung global einheitlicher Umweltprogramme. Seit 1992 forscht Gore, um den Lebenszyklus eines Produktes zu verlängern. Um die Forschung auf dem Gebiet der Lebenszyklen zu intensivieren, beschreitet Gore ganz neue Wege. Bereits im August 2015 kündigte das Unternehmen an, weitere 15 Mio. US-Dollar in intensive Forschung und Entwicklung in diesem Bereich zu stecken. 
Emissionen senken, Lebenszyklen verlängern
Neben Grundlagenforschung geht Gore-Tex zudem in die Vermarktung neuer Produkte wie Gore-Tex Active, das auf der letzten ISPO MUNICH vorgestellt wurde. Dabei geht es nicht mehr alleine um die Weiterentwicklung von Imprägnierungen (DWR, Durable Water Repellent), sondern um Bekleidung, die möglichst ganz auf Außentextilien verzichtet, die wiederum ihren eigenen ökologischen Fußabdruck mit sich bringen. Durch Crowdsourcing wurden hier neue Ideen entwickelt.
Im Gespräch mit ISPO.com erläutert Bernhard Kiehl, der das Nachhaltigkeits-Programm von Gore Fabrics verantwortet, worin die Herausforderungen der Zukunft liegen, wenn es um ökologisch vernünftigen und gleichzeitig dauerhaft funktionierenden Wetterschutz geht.
ISPO.com: Herr Kiehl, es heißt ja immer wieder, dass eine Gore-Tex-Jacke ewig hält – leider auch dann, wenn sie schon längst weggeworfen wurde. Was entgegnen Sie auf solche Bemerkungen?
Bernhard Kiehl: Natürlich ist die Entsorgung unserer Produkte ein Thema, das wir sehr ernst nehmen. Um jedoch genau zu evaluieren, welchen Stellenwert das Entsorgungsproblem im gesamten Lebenszyklus eines Produktes überhaupt hat, mussten wir das Ganze zunächst einmal grundsätzlich analysieren: Produktion, Transport, Tragen und Pflegen sowie Entsorgung. Wir stellten uns die Frage, welchen Einfluss jeder einzelne "Lebensabschnitt" eines Produkts auf den gesamten ökologischen Fußabdruck nimmt. Die Ergebnisse sind für den Laien möglicherweise erstaunlich. 
Sie besagen, dass die Entsorgung das geringere Problem ist.
Mit wissenschaftlichen Methoden (ISO) sind wir unsere Produkte dahingehend durchgegangen, welcher Schritt welchen Beitrag zu den Emissionen leistet, die durch das Produkt verursacht werden. Was die Emissionen anbelangt, entfällt auf die Entsorgung nur 1 Prozent der Gesamtbelastung. Im Vergleich dazu verursachen die Produktion und der Transport etwa 65 Prozent. Es hilft für das bessere Verständnis, diese Werte angemessen in Beziehung zu setzen. 
Was können Sie konkret tun, um den ökologischen Fußabdruck zu optimieren?
Wir arbeiten mit einer Prämisse: Wir wollen unsere Produkte noch umweltgerechter gestalten, ohne bei der Funktionalität Kompromisse zu machen. Neben global einheitlichen Umweltprogrammen in den Produktionsstätten, ist die Verlängerung der Lebensdauer von zentraler Bedeutung. Ein brauchbares Hilfsmittel ist hier zum Beispiel unsere Kunden-Hotline. Mit ihr können wir abschätzen, wann sich Beschwerden über einen Artikel häufen. Wir haben das untersucht und sind auf einen Wert von fünf Jahren gekommen als der ungefähre Zeitpunkt, an dem sich die Klagen mehren. Diese Periode gilt es zu verlängern. Aus diesem Grund investieren wir in Forschung und Entwicklung in Bezug auf sinnvolle Pflege und Imprägnierung, um nur ein Beispiel zu nennen.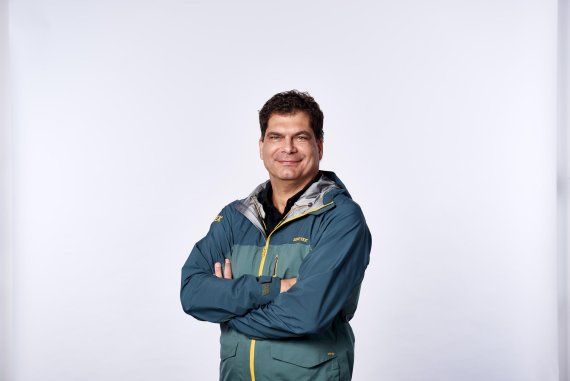 Zuviel: Rund 150 Qualitäts-Siegel am Markt
Inwieweit arbeitet Gore hier alleine für sich? Welche Erfahrungen haben Sie mit Lösungsansätzen gemacht, die von Mitbewerbern und Kunden unterstützt werden?
Seit geraumer Zeit sind wir in der Sustainable Apparel Coalition (SAC) engagiert und vernetzt. Hier arbeiten eine Vielzahl teilweise recht unterschiedlich aufgestellter Marktteilnehmer wie beispielsweise Patagonia, Adidas oder auch Wal-Mart zusammen. Grundlage der Kooperation ist der Higg Index als wertvoller Gradmesser für den ökologischen Fußabdruck. Gewissermaßen vorwettbewerblich sind sich ja alle einig: Wir brauchen glaubwürdige Standards, an die sich alle halten. Momentan sind etwa 150 unterschiedliche Öko- und Sozial-Labels am Markt, die solche Standards versprechen. Viele davon sind seriös und sinnvoll, andere weniger. Doch allein die Vielzahl der unterschiedlichen Normen erleichtert uns allen die Arbeit nicht besonders. Wir brauchen eine Vereinheitlichung. Bei der Bewertung ökologischer Nachhaltigkeit erscheint uns der Higg Index der richtige Ansatz zu sein.
Sie sprechen von "vorwettbewerblich". Wo setzt denn bei der Öko-Bilanz für Sie der Wettbewerb ein?
Für uns sind diese Projekte auch hinsichtlich des Wettbewerbs eine Chance. Wir hoffen, dass mit der Entwicklung einheitlicher Standards unzutreffende Qualitätsaussagen vom Markt verschwinden werden. Darin sind wir uns alle einig. Der Wettbewerb setzt bei der Umsetzung ein. Als Technologieführer auf unserem Gebiet haben wir nach unserer Auffassung die Nase schon weit vorne. Die Schaffung von Branchenlösungen in Verbindung mit unserer eigenen Innovationskraft ermöglicht uns gute Voraussetzungen im "Race to the Top". Dieses Rennen haben wir vor zu gewinnen. Und da sind wir auf dem besten Wege dazu.