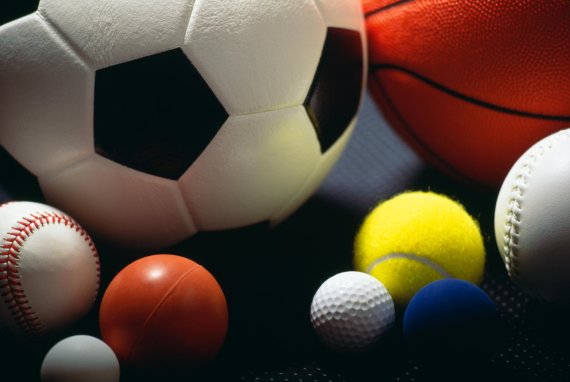 Der (Online)-Markt an Sportartikeln boomt. Auch im Vergleich zu anderen Branchen kann er sich überdurchschnittlich entwickeln. Beim Beratungsportal ChannelPartner heißt es nach Auswertung der Marktdaten von PreisAnalytics für 2014, eines falle auf: "Kunden kaufen online nichts lieber als Haushalts- und Sportartikel."

Führenden Sportmarken wird zugleich ein rasantes Online-Wachstum bescheinigt. So erreicht adidas nun mit 341 "relevanten Produkten" Rang 15 der meistgesuchten Marken. Im Vorjahr 2013 wurden für die Herzogenauracher noch 163 Produkte ausgewiesen.

Aufgrund der enormen Bandbreite von Sportartikeln – vom Schachbrett bis zum Wingsuit – lässt sich kaum ein generelles Ranking der beliebtesten Produkte erstellen. Dennoch gibt es "Evergreens", die auch in ihrer Weiterentwicklung im Fachhandel nicht fehlen sollten, da sie direkt der Verkaufsförderung dienen.

Wichtig dabei: Der Verkauf von Sportartikeln ist immer auch ein Saisongeschäft, aus jahreszeitlicher Sicht und ebenso in Bezug auf Großereignisse. Händler, die den Jahres- und Eventkalender im Blick behalten, können ihre Umsätze erheblich maximieren.

Fußball

Allein adidas rechnet im EM-Jahr 2016 mit einem Umsatz von über zwei Milliarden Euro bei Fußball-Produkten. Das wäre sogar ein Plus im Vergleich zu 2014, dem Jahr der Weltmeisterschaft. Trikots, Fußballschuhe, EM-Bälle und natürlich jede Menge Accessoires vom Schweißband bis zum Schienbeinschoner – alles dürfte seine Abnehmer finden.

Outdoor und Laufsport

Kleidung und Ausrüstung für Outdoor-Aktivitäten zählen zu den Dauerbrennern mit wachsender Nachfrage. Das hat der Präsident des Verbandes Deutscher Sportfachhandel, Werner Haizmann, vor der ISPO 2016 in München einmal bekräftigt. Ein besonderer Fokus liegt dabei auf dem Bereich Running, denn die Zahl der Laufsport-Begeisterten wächst. Zugleich reagiert die Industrie mit immer neuen Erzeugnissen, zum Beispiel im Bereich der Funktionskleidung.

Fitness und Gesundheit

WFSGI-Präsident Frank Dassler rechnet damit, dass der Absatz von "elektronischen Helfern" im Sportbereich in den kommenden Jahren massiv steigt. Im Wirtschaftsmagazin "Der Handel" erklärte Dassler im Februar 2015, Trainings- und Spielüberwachung, das Erheben von Herz-Kreislaufdaten, die Geo-Ortung und vieles mehr werde "im Amateurbereich immer mehr zur Normalität". Es sei daher wichtig, passende Geschäftsmodelle zu entwickeln.

Die World Federation of the Sporting Goods Industry, kurz WFSGI, hat sich die weltweite Vertretung der Sportindustrie zum Ziel gesetzt.

Eine Entwicklung, auf die der Handel ebenfalls sein Augenmerk richten sollte, sind neue Formen des Fitnesstrainings, beispielsweise mit dem eigenen Körpergewicht. Auf komplizierte Geräte kann dabei verzichtet werden, gutes Equipment braucht es aber dennoch.

Dazu gehören zum Beispiel TRX-Bänder und Trainingsmatten, aber auch technische Helfer zur exakten Zeitmessung und zur Überwachung der Herzfrequenz. Das sekundengenaue HIIT-Workout wäre ohne diese Hilfsmittel kaum effektiv durchführbar.
Wintersport

Der Schnee hat auch 2016 auf sich warten lassen. Da mittlerweile mehr als 50 Prozent aller Alpen-Pisten künstlich beschneit werden können, war der "Spätstart" aber in vielen Wintersportregionen zu verkraften. Einen Boom unter den Wintersportartikeln erlebte in den vergangenen Jahren der Skihelm – und dieser wird sich auch in dieser Saison fortsetzen.

Nach Schätzungen des Deutschen Skiverbandes sind inzwischen fast 85 Prozent aller Skifahrer mit einem Helm unterwegs. Das bedeutet, dass sich die Zahl der Helmträger in den vergangenen sieben Jahren rund verdoppelt hat. Trotz der deutlich höheren Preise – meist über 200 Euro – ist der Helm mit Visier dabei am gefragtesten. Neben Passform und Gewicht spielt bei der Kaufentscheidung vor allem ein Kriterium die erste Geige: der coole Look.

Radsport

Elektroantrieb heißt das Zauberwort im Fahrradhandel, denn in fast allen Radgattungen gibt es mittlerweile entsprechende Angebote. So dürfte die Zahl der verkauften Pedelecs und E-Bikes in diesem Jahr noch einmal deutlich steigen, gerade im Offroad-Bereich. Für 2015 hatte der Zweirad-Industrie-Verband bereits mehr als eine halbe Million verkaufte Elektrofahrräder prognostiziert.

BMX, Trekking- und Rennrad – alle bleiben gut im Geschäft. Einen enormen Schub hat in den vergangenen Jahren aber auch der Bereich Fahrradzubehör/ Fahrradteile verzeichnet, der Händlern noch dazu eine starke Marge verspricht. Allein zwischen 2010 und 2014 ist der Umsatz von 183 auf 286 Millionen Euro in die Höhe geschnellt.

Warenbestand

Der angebotene Warenbestand hängt von vielen Faktoren ab, von der Ausrichtung des Geschäfts, den Platzverhältnissen und nicht zuletzt von der Liquidität. Die meisten Händler sind aber gut beraten, neben einem Grundstock – zum Beispiel ein oder zwei ausgewählten Bällen jeder Art – aktuelle Trendprodukte anzubieten.

Speziell im Onlinehandel hilft dies auch, gesuchte Themen zu besetzen und so die gewünschte Kundschaft zum Einkaufen auf den eigenen Shop zu lotsen. Wer daneben noch ein Spezialgebiet, ein Nischenangebot kompetent besetzt, sollte sich gegen die starke Konkurrenz im Sportgeschäft behaupten können.

Was kaufen Sie regelmäßig im Sportgeschäft?