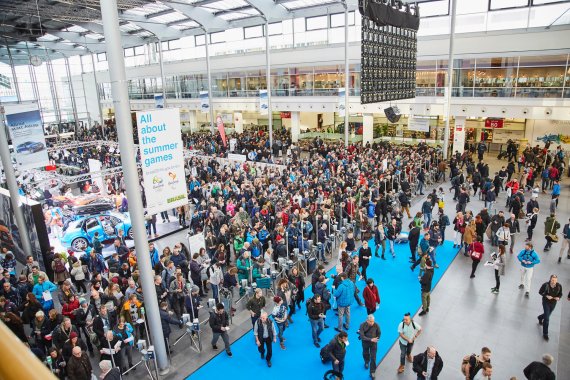 Martin Axelhed, CEO, Fjällräven, Schweden
Die ISPO MUNICH 2016 bietet uns die optimale Plattform, auf der wir Fjällräven als Marke global gut positionieren können. Ich bin seit Jahren großer Fan der ISPO MUNICH und freue mich jedes Jahr auf die intensive und erfolgreiche Arbeit auf der Messe. Wir schätzen die zahlreichen internationalen Besucher auf der Messe. Der 365-Tage-Ansatz verspricht für uns ein großes Potenzial – wir wollen die Services im kommenden Jahr noch intensiver nutzen. In diesem Messejahr war unser besonderes Highlight der Gewinn von zwei ISPO AWARDs. 

Kai Tutschke, Geschäftsführer DACH, GARMIN, Deutschland
Die ISPO MUNICH 2016 hätte für uns nicht besser laufen können. Dies spiegelt sich auch im medialen Interesse und den Aufträgen unserer Händler wider. Die ISPO ist für unser Unternehmen ein fester Bestandteil der jährlichen Messeauftritte geworden. Wir schätzen den wichtigen Austausch mit unseren Händlern, Journalisten, Athleten und Meinungsbildnern. Dass der Bereich Health & Fitness als Wachstumsmarkt in diesem Jahr neben einer größeren Halle auch mehr Aufmerksamkeit seitens der Messe bekommen hat, begrüßen wir sehr und freuen uns auf die ISPO MUNICH im kommenden Jahr. 

Sebastian Ditschler, Trade Show Coordinator, GoPro, Germany
Die ISPO MUNICH 2016 war für uns trotz der neuen Hallenaufteilung ein voller Erfolg. Vor allem die hohe Standfrequentierung am Sonntag und Montag hat uns sehr zufriedengestellt. In diesem Jahr hatten wir das Thema Virtual Reality in den Fokus unseres Standkonzeptes gesetzt und diese Thematik kam bei den Besuchern sehr gut an. Die ISPO hat als Messe für uns einen sehr hohen Stellenwert und wir werden 2017 sicherlich auch wieder vor Ort sein.

Polly Wu, Projekt Managerin, Hyperbola Textile, Taiwan
Die Messe verlief sehr erfolgreich für uns. Wir haben nicht nur neue Kontakte und potentielle Kunden gewonnen, sondern haben uns auch mit vielen bestehenden Kunden wieder getroffen. Als Treffpunkt der Branche bietet uns die ISPO die Möglichkeit verschiedene Marken und deren Produkte kennenzulernen. Wir freuen uns schon jetzt auf die ISPO MUNICH 2017.

Maximilian Nortz, Managing Director International Business Europe, Blackyak, Korea
Obwohl wir bereits seit drei Jahren auf der ISPO MUNICH ausstellen und zu den treuesten Fans der Messe München gehören, stellt die ISPO MUNICH 2016 in vielerlei Hinsicht einen Meilenstein für die Marke Blackyak dar. Sie ist nicht nur die Launch-Plattform für unsere globale Kollektion 2016, die wir über zwei Jahre entwickelt haben und somit der Auftakt für unsere operative Tätigkeit in Europa, sondern auch das Fundament. Dementsprechend freuen wir uns umso mehr, dass wir nicht nur ein bombastisches Feedback von Handelsseite, sondern auch durch die Jury des ISPO AWARDs bei unserem Debut erhalten haben. Danke und wir freuen uns auf die ISPO MUNICH 2017!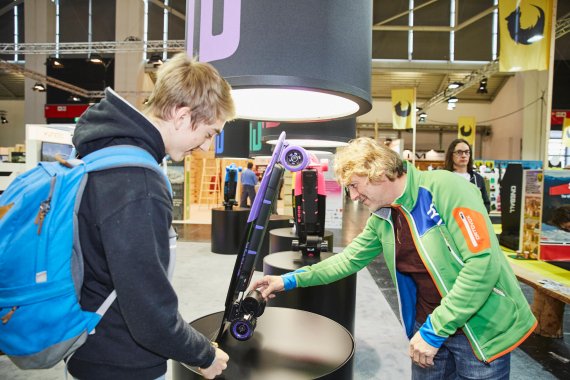 Ariane Vorwald, Marketing Manager, Johnson Health Tech, Deutschland
Unser diesjähriges Highlight war der Gewinn von gleich zwei ISPO AWARDS. Product of the Year im Bereich Health & Fitness: Matrix – In-Trinity und Gold Winner im Bereich Products mit dem S-DRIVE PERFORMANCE TRAINER. Darüber hinaus haben wir die ISPO MUNICH erneut optimal für die Bestandskundenpflege nutzen können und sind auch mit der Qualität der neuen Kontakte zufrieden. Der neu geschaffene Bereich Health & Fitness bietet für unser Unternehmen eine hervorragende Plattform, unsere Produktneuheiten zu präsentieren. Sicherlich sind wir auch 2017 wieder dabei.

Rolf Schmid, CEO, Mammut, Schweiz
Die ISPO MUNICH ist seit vielen Jahren der internationale Hotspot in Bezug auf neue Technologien in der Sport- und Outdoorbranche. Der Austausch mit unseren weltweiten Partnern ist essentiell und die ISPO MUNICH bietet die idealen Rahmenbedingungen in angenehmer Atmosphäre. Unser Messestand war sehr gut besucht und unsere Highlight-Produkte aus den Bereichen Avalanche Safety, Ski Touring und Freeride wurden mit großem Interesse nachgefragt. Alles in allem ist die ISPO MUNICH immer ein inspirierender und motivierender Start in das neue Geschäftsjahr.

Andy Schimeck, Managing Director, Marmot, Deutschland
Die Umverteilung der Hallen hat sich für uns positiv ausgewirkt und sorgte für eine stärkere Besucherfrequenz an unserem Stand. Ein besonderes Highlight war dieses Jahr der sehr positive Einfluss des erstmaligen Messeauftritts von ExOfficio bei der ISPO MUNICH 2016.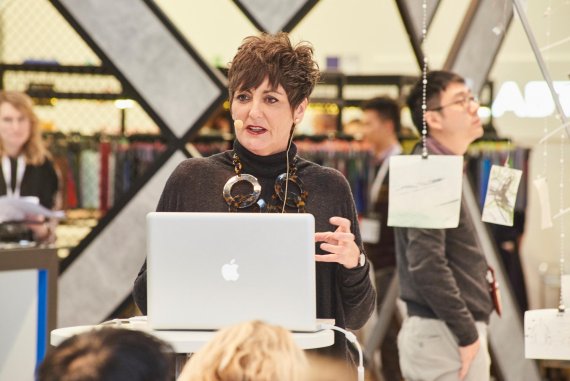 Elena Frigerio, Trade Marketing Specialist, Oakley Sport International, USA
Die ISPO MUNICH ist nach wie vor der Treffpunkt der Branche. Die ISPO bietet die ideale Plattform, um mit den richtigen Kunden ins Gespräch zu kommen. An den ersten beiden Tagen hatten wir zahlreiche nationale und internationale Besucher. Wir sind mit dem Verlauf der Messe sehr zufrieden und werden sicher auch 2017 wieder am Start sein.

Norbert Kessler, Head of Brand Management, UVEX Sports, Deutschland
Die ISPO MUNICH 2016 ist für uns überaus erfolgreich verlaufen und für uns die wichtigste Kontaktmesse im Wintersport. Neben zahlreichen Produktneuheiten dominierten bei uns die beiden ISPO AWARD GOLD WINNER UVEX Variotronic und P.8000 Tour. Ein ganz besonderes Highlight ist die Auszeichnung zu unserem 90-jährigen Firmenjubiläum. Wir freuen uns auf 2017.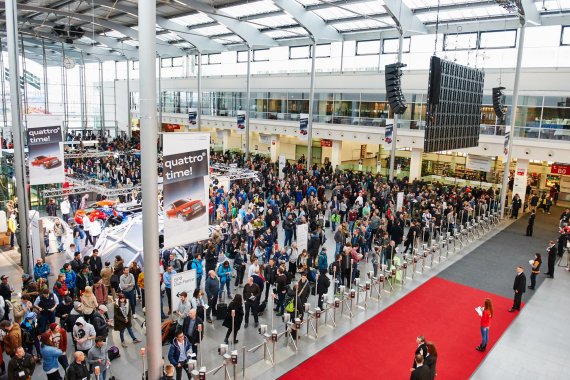 Bernhard Ritzer, Global Brand Director, O'NEILL, Niederlande
Wir sind sehr positiv überrascht vom Publikumsverkehr. Die ISPO ist einfach der Branchen-Treffpunkt und sehr wichtig, um alte Kontakte aufleben zu lassen und neue zu knüpfen. Die Messe ist sehr interessant, kompakt und man bekommt den perfekten Überblick über Marken und Neuheiten.

Hilmar Bolle, Country Manager, Rossignol Ski, Deutschland
Wir haben dieses Jahr durchwegs positive Resonanz von Händlern und Kunden bekommen. Die hohe Besucherfrequenz ist ein toller Erfolg und bestätigt das Konzept des diesjährigen offenen, freien und kommunikativen Messestands. Thematisch ruft der Skisport noch immer große Emotionen hervor. Wir freuen uns auf das nächste Come Together in 2017!

Reiner Gerstner, Group Brand & Marketing Director, Salewa, Italien
Die Reichweite der ISPO hat sich in den letzten Jahren stark verändert. Wir leben in einer global vernetzten Welt, in der sich an den vier Messetagen der Fokus komplett auf München richtet. An den anderen 360 Tagen erreichen wir unsere Zielgruppe über die digitalen Angebote der ISPO. Auf der Messe selbst treffen wir unsere wichtigsten Stakeholder und pflegen den Austausch mit der Branche und mit Playern wie Greenpeace. Das ist wichtig, um die Wünsche und Anforderungen unserer Kunden zu erfüllen. Nur wenn wir die Herausforderungen der Zukunft verstehen, können wir gemeinsam handeln und die Welt nachhaltig verbessern.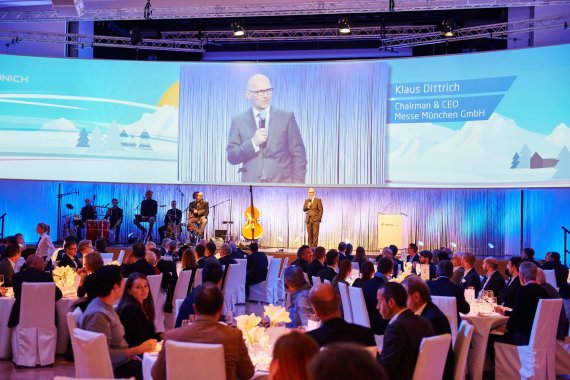 Giacomo Bertocco, Marketing Officer, Tecnica Group, Italien
Wir sind sehr zufrieden mit dem Verlauf der Messe und haben definitiv unsere Ziele erreicht. Für uns ist es ein Muss, zur ISPO MUNICH zu kommen, da wir als langjährige Aussteller auf zahlreiche, erfolgreiche Messejahre zurückblicken können. Es ist ganz einfach die wichtigste Messe für das Sport Business – weltweit. Nächstes Jahr sind wir natürlich wieder dabei.

Oliver Brandes, International Sales, Thermore Group, Italien
Wir sind sehr zufrieden mit dem Verlauf der Messe und konnten einige neue und vielversprechende Kontakte knüpfen. Die ISPO MUNICH hat für uns einen sehr hohen Stellenwert, deshalb sind wir auch 2017 sicher wieder dabei.

Dr. Antje von Dewitz, CEO, VAUDE, Deutschland
Wir haben die ISPO MUNICH 2016 mit einer sehr guten Frequenz von Besuchern und Ausstellern erlebt. Insbesondere die Themen Nachhaltigkeit, soziale und ökologische Produkte sowie Produktion sind dieses Jahr für das Zielpublikum spürbar relevanter geworden. Es ist toll zu sehen, dass VAUDE durch sein Engagement auch auf der ISPO MUNICH 2016 eine Vorreiterrolle einnehmen kann. Das direkte und positive Feedback der Kunden und Journalisten freut uns sehr.

Hannes Asam, Marketing Manager, X-BIONIC, Schweiz
Als Hightech-Marke bietet uns die ISPO eine optimale Plattform, um technische Neuheiten zu präsentieren. Die ISPO zeichnet sich durch eine große Vielfalt von Anbietern aus und bietet uns die Möglichkeit, neue Partnerschaften zu starten.