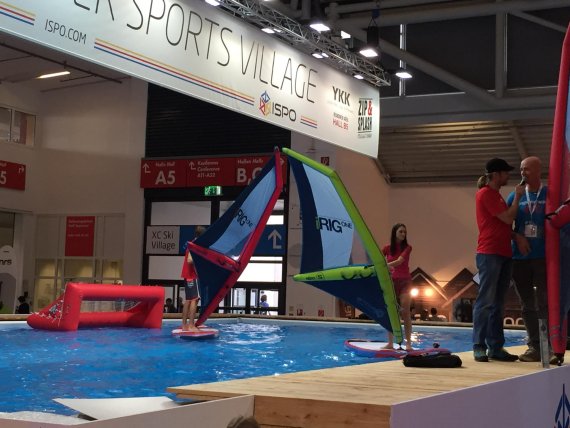 Das mit der Unterstützung von Arrows Inflatable Technology entwickelte "iRIG One" wurde den Besuchern der ISPO in der Water Sports Village präsentiert.
Kombination von Packmaß und Sicherheit
Das iRIG besticht einerseits durch sein geringes Gewicht – es ist mit etwa 1,5 bis 2 Kilogramm 70 Prozent leichter als ein normales Windsurf-Segel – seine Transport- und Schwimmfähigkeit. Zudem ist aber die Form und Sicherheit eines üblichen Segels gegeben.
Es soll nicht einmal 100 Sekunden dauern, bis das iRig, das es bislang in drei verschiedenen Größen gibt, aufgepumpt ist. Es passt zu Stand Up Paddling Boards und Windsurfboards.
Auszeichnung als "Product of the year"
"Packmaß, Gewicht und Funktionalität sind unvergleichbar", sagte Sven Richter zu ISPO.com über den Gewinner des Preises "Product of the year 2016/2017".
Der Verkaufsleiter Deutschland von North Kiteboarding spricht beim iRig von einer "Revolution", es soll den Einstieg in den (windigen) Wassersport erleichtern.