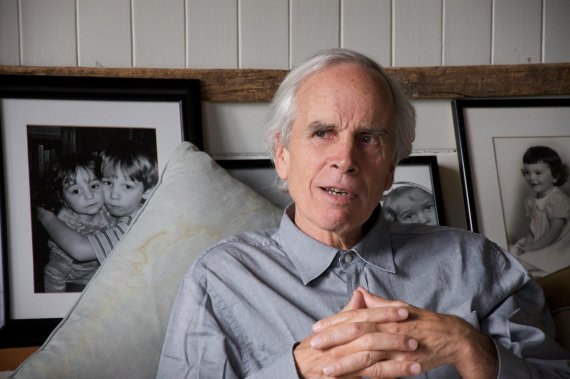 "Wir sind alle sehr bestürzt von der Nachricht vom Tod von Douglas Tompkins. Er war ein leidenschaftlicher Anwalt für die Umwelt – und wir hoffen, dass wir sein Erbe in unserer täglichen Arbeit fortsetzen können", schrieb The North Face auf seiner Facebook-Seite.
Von der kleinen Outdoor-Firma zum Branchen-Riesen
Tompkins hatte die Firma im Jahr 1966 als kleines Geschäft für Ski- und Backpacking-Artikel in San Francisco mitgegründet. Er legte den Grundstein für den Aufstieg der kleinen Outdoor-Firma zu einem der weltweit führenden Unternehmen der Branche. Genau wie bei Esprit, das er ein paar Jahre später zusammen mit seiner damaligen Ehefrau gegründet hatte.

"Ein großer Mann und Visionär hat uns verlassen. Wir alle schätzen und respektieren seine Pionierarbeit beim Aufbau von Esprit – und seine Leidenschaft für diesen Planeten", würdigte das Bekleidungsunternehmen Esprit seinen Mitbegründer Douglas Tompkins.

Kajak-Unfall in Chile
Der Umweltaktivist war mit fünf anderen Personen auf dem Lago General Carrera in der wilden Natur Chiles unterwegs, als das Kajak bei starkem Wellengang kenterte. Der Multimillionär wurde zunächst gerettet, starb dann aber sechs Stunden nach seiner Einlieferung ins Krankenhaus an den Folgen der Unterkühlung.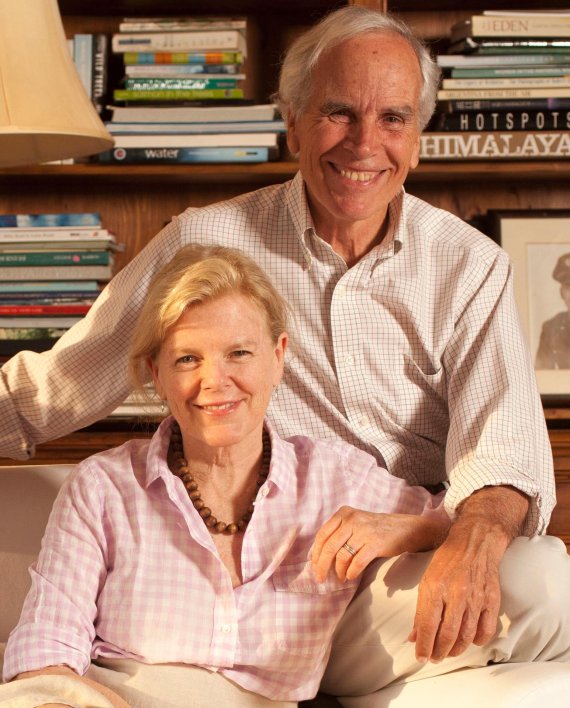 Im chilenischen Magazin Paula war erst letzten Monat ein Interview veröffentlicht worden, in dem Tompkins zu seinem Erbe gefragt worden. "Menschen werden über dieses Land laufen. Denken sie nicht, dass das schöner als ein Grab ist?", sagte er. Tompkins hatte nach seinem Rückzug aus dem Business vor 25 Jahren Hunderttausende Hektar Land in Patagonien gekauft. Er wollte die wilde, unberührte Natur mit Seen und Regenwäldern im Süden Chiles und Argentiniens schützen. Auf seinem Land in Chile gründete er den 290.000 Hektar großen Pumalin-Nationalpark, der von den Anden bis zum Pazifik reicht.

Vorbild für den ehemaligen chilenischen Staatspräsidenten
Sara Larrain, Leiterin einer chilenischen Umweltgruppe und langjährige Freundin von Tompkins, bezeichnete den Tod für die internationale Umweltbewegung als großen Verlust. Tompkins sei jemand gewesen, der "all seine Energie, all sein Vermögen und seinen Geist in den Erhalt von Ökosystemen gesteckt hat." Der Umweltaktivist war selbst Vorbild für den ehemaligen chilenischen Staatspräsidenten Sebastián Pinéra, der einen großen Teil der Insel Chiloe kaufte und sein Land in ein Musterbeispiel für Umweltschutz verwandelte.

Tompkins war erst in diesem Jahr gemeinsam mit seiner Frau Kristine mit dem Kieler Weltwirtschaftspreis ausgezeichnet worden.
Es war der Lohn für die Lebensleistung eines Mannes, der als Geschäftsmann oder später als Umweltaktivist Vorbild für viele Menschen war. The North Face schrieb dazu: "Bei seinem letzten Besuch hat er uns wieder inspiriert, ein Leben voller Outdoor-Entdeckungen zu leben. Er wird uns fehlen."