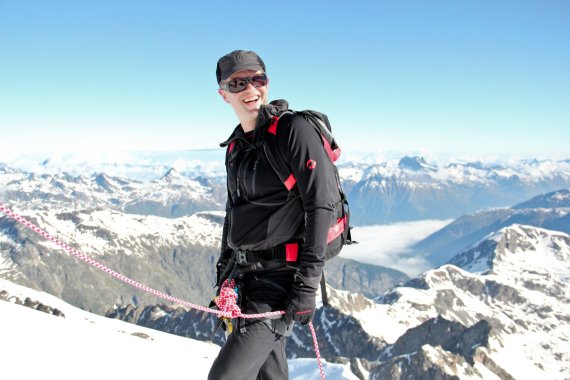 "I almost never wear business attire unless I have to go to the board," Rolf Schmid had told ISPO.com in an interview at the beginning of December 2015. "The gentlemen like to wear ties, so I have to wear at least a white shirt." But business has its mechanisms - and they don't even stop at the CEO of outdoor manufacturer Mammut
Conzzeta: amicable separation with Rolf Schmid
Schmid, a veteran in his company (he had been CEO since 1996) and in the sports industry per se (he was instrumental in founding the European Outdoor Group), has resigned, amicably, according to Conzzeta AG, to which Mammut belongs. "Rolf G. Schmid has built Mammut into a strong and successful brand," informs Ernst Bärtschi, Chairman of the Board of Directors of Conzzeta AG.
Mammut continues to be a strong brand without a doubt, boasting esteemed quality and trend-setting marketing campaigns. Only success failed to materialize in 2015, especially by the standards of Conzzeta, which is listed on the stock exchange. Mammut Sports Group's revenue decreased to 235.3 million Swiss francs (215.9 million euros) from 249.9 million francs (229.4 million euros) in 2014, and sales shrank by 1.7 percent.
In this context, it may not be insignificant that Conzzeta has had a new CEO since January 2016, Michael Willome. The Swiss national previously worked in Group Auditing at Novartis Consumer Health AG, i.e. at a pharmaceutical group. The fact is that the pharmaceutical industry, from the value chain to profit margins, is a very different world from the sports industry. A world in which much more money can be earned with huge quantities of products than is possible in sports.
Most recently, Rolf Schmid had developed the 2020 strategy for Mammut
Schmid himself has not yet addressed the public following his departure. However, one can probably assume that the process has done him anything but good - it would only be understandable after two decades at the helm of the company. He was known for his high level of identification with his company and also the entire outdoor industry, and friends and acquaintances in the industry attribute to him an impeccable reputation. Most recently, he had developed and implemented the Strategy 2020 for Mammut.
Conzzeta is now looking for a successor; until the new CEO is found, Schmid will continue to lead the company. After that, Schmid plans to work as a consultant - as of May 2016 also for Mammut and Conzzeta AG, but in the area of brand strategy also for other large companies.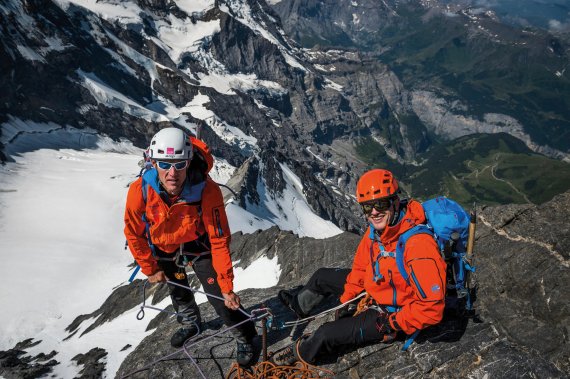 The fact that Rolf Schmid and Mammut, who for so many years had a seemingly perfect professional relationship, are now parting ways can certainly be seen as a signal to the entire sports industry: It is changing, radically. Mammut is not the first traditional company that is now backed by a key figure-driven holding company that is doing everything it can to achieve its economic goals. Business is getting rougher. And under the new rules of the game, even a resume like Rolf Schmid's is by no means a job guarantee.