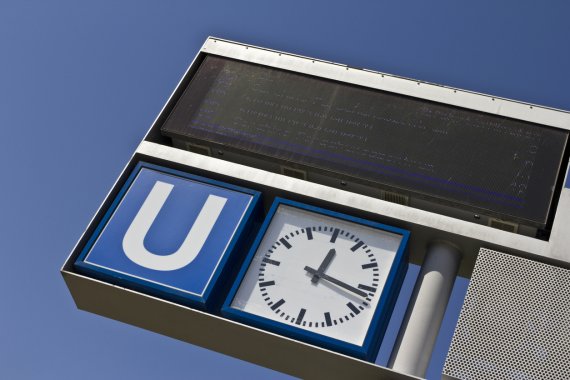 The metro (U-Bahn) is the quickest, cheapest, and most environmentally friendly way to travel to ISPO Munich.
The Messe München trade fair center has excellent links with Munich's public transport system, being served directly by two U-Bahn stations–"Messestadt West" and "Messestadt Ost."
If you alight the train at "Messestadt Ost," the final station, you will be able to get to the East Entrance, which is ideal if you want to visit the Health and Fitness (Hall A6) or Snowsports (Hall B6) exhibition areas.
The "Messestadt West" station is conveniently located for the West Entrance, which is close to the Outdoor (Hall A1) and ISPO Vision (Hall B1) exhibition areas.
Please note: The entry ticket price for ISPO Munich does not include any travel on public transport. The only exception to this is if you hold an ISPO Card. 
From the city centre:
Both the "Messestadt Ost" and "Messestadt West" stations fall within the inner tariff zone (white) of the MVV (Munich Transport and Traffic Association) network. You will need to buy a ticket for one zone if you are traveling from the city center to the trade fair venue. This will cost you EUR 2.90 for a single journey for one passenger. 
From the airport:
If you are traveling to and from the airport, however, you will need to buy a ticket for the outer district, which also includes the green, yellow, and red zones.
Recommendation:
We recommend buying an MVV day card –you just need to validate it once and you will be able to travel until 06:00 the next morning, either on your own or as a group. 
MVV service on site at the exhibition center:
During the ISPO Munich, you can get advice on tickets and routes directly from the Münchner Verkehrsgesellschaft at counters in the West Entrance and the East Entrance at the following times.
| Date | Time |
| --- | --- |
| Feb 02, 2019 | 09:30–18:30  |
| Feb 03–05, 2019 | 08:30–19:00  |
| Feb 06, 2019 | 08:30–17:00  |
To get to ISPO Munich from the train station, hop onto the U2 U-Bahn in the direction of "Messestadt Ost." The journey to either of the stations lasts around 20 minutes.
Trains run on the U-Bahn line between 04:00 and 01:00 and  leave every 5 minutes during peak times on working days:
07:30–10:10 from "Hauptbahnhof"
15:10–18:55 from "Messestadt Ost"
The Munich Transport and Traffic Association (MVV) will make sure you reach us in no time. To find out more about the options available to trade fair visitors looking to buy tickets, click here.
If you have an ISPO Card, travel by bus or train across the entire MVV network is included on the days the trade fair is on. If you don't have an ISPO Card, you can buy a cell phone or online ticket for the MVV. You can find timetable information for the MVV online here.