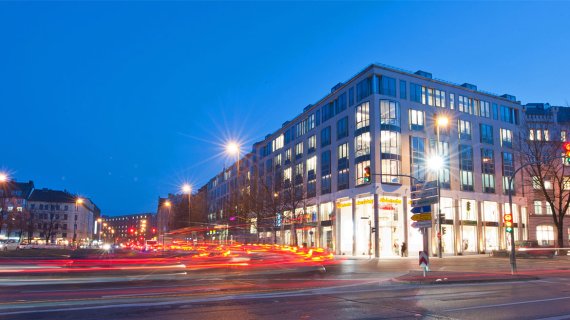 On a sales area of ​​6,500 square meters, the customer at Globetrotter Munich finds an extraordinary world of experience with a rain chamber, canoe basin, climbing wall and a high-altitude cold chamber. Thus the customer has the opportunity to take the equipment and clothing to a real test without leaving the store.
With an assortment of 35,000 articles from around 1,000 manufacturers, almost everything from the outdoor and travel sectors can be found on four floors: functional clothing and shoes, tents, bags, backpacks and sleeping bags, maps and books, equipment for cycling, winter, water and mountain sports. The children's section offers equipment especially for the little globetrotters.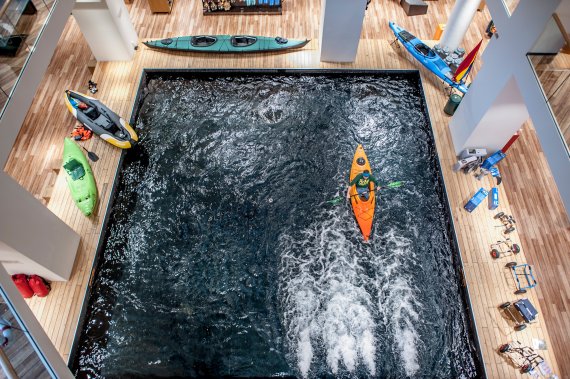 More than 100 well-trained and travel-experienced sales consultants provide the customer with competent advice. In addition, the Munich Globetrotter store offers the services "same day delivery" and "book your personal sales consultant" (sign up form here, german only), an appointment with a professional standing at your side with good advice throughout your whole shopping experience. 
A travel agency and a doctor's office for travelers , in which you can get everything from medical travel advice to being vaccinated, complete the offer. In addition, the German Alpine Club operates the service point of the sections Munich & Oberland in the Globetrotter store.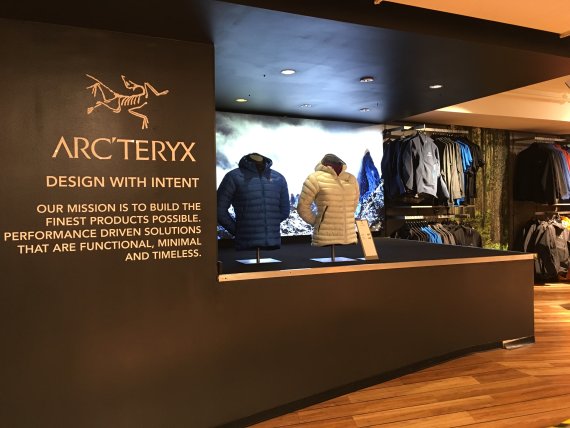 Arc'teryx Equipment is a technical high-performance outerwear and equipment company based in North Vancouver, Canada.
Their relentless commitment to design, craftsmanship and performance delivers breakthrough experiences. The company's industry-leading design and unique in-house manufacturing center creates technical products that can be trusted to perform in moments of extreme need.
After the refit in October 2017, the 206 sqm shop-in-shop in Globetrotter Munich city center represents the biggest Arc'teryx selection in Germany in a brand new look.
When Icebreaker was founded in 1995 all outdoor performance clothing was made of synthetic fabrics from petrochemical plastics. So the goal of Icebreaker was simple - to work with nature to develop performance clothing for outdoor adventurers. Today, the Icebreaker fiber factory runs 24 hours a day on the back of a sheep. Feel the nature at the 50 sqm shop-in-shop area at Globetrotter Munich.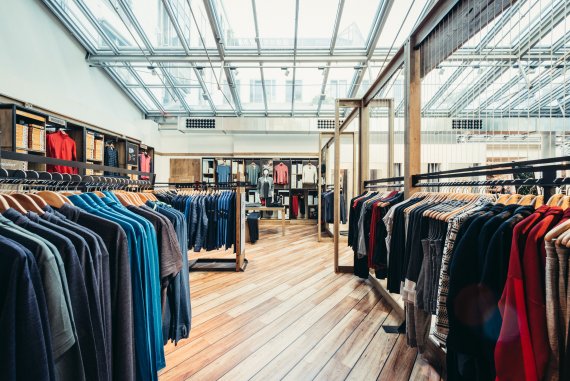 Nature is at Fjällrävens core; it's in its DNA. It's a constant source of inspiration for creating clothing and equipment that allow people to enjoy all that nature brings. And it guides Fjällräven into looking for ways to minimize its impact upon the environment. With the Fall & Winter 2017/18 collection Fjällräven combines their heritage – their roots in nature – with this constant compulsion to preserve the great outdoors. Welcome in Fjällrävens brand corner of 180 sqm at Globetrotter Munich.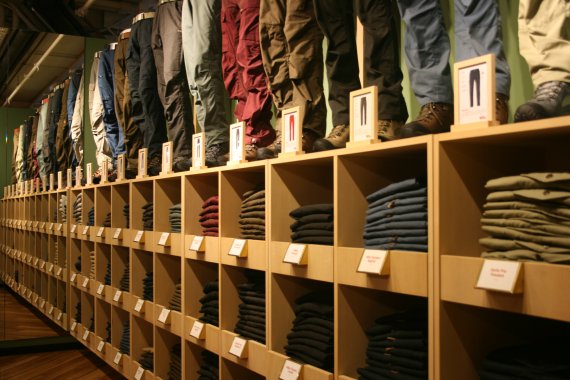 In addition to special shop in shop sections of the manufacturers Fjällräven, Arc'teryx, and Icebreaker, the Munich Globetrotter store presents the exclusive brand FRILUFTS newly developed by Globetrotter.
FRILUFTS is a Swedish word meaning to be "outdoors, in the open air". FRILUFTS offers high quality, good looking and functional clothing at a fair price.
Further information at the Globetrotter website.