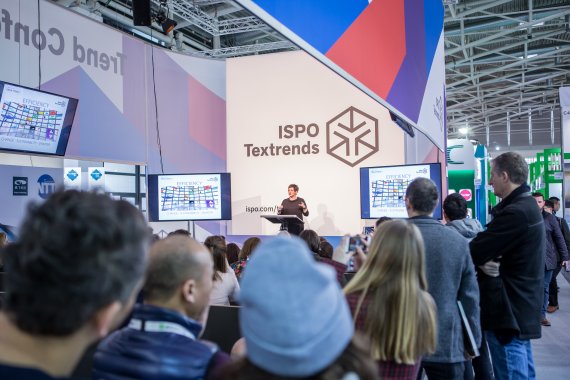 The ISPO Textrends Membership is especially for manufacturers of textiles, fabrics and fibers. With this membership you will not only be visible to your customers at ISPO Munich but also all year round in our ISPO Sourcing Hub on foursource.com.
one-year membership in the digital "ISPO Sourcing Hub" on Foursource (foursource.com)
Stand space (two different options 20 and 40 sqm)
stand construction 
3 kW power supply 
Lighting and branding
Furniture (counter & bar stool) 
obligatory communication fee
AUMA fee 
waste disposal fee 
Exhibitor passes according to sqm scale
The ISPO Textrends Membership is available in two variants:
Membership with a 20 sqm booth: 7.499€
Membership with a 40 sqm booth: 12.999€
A combination of both packages is possible, should you need a larger booth (for example 20 sqm + 40 sqm = 60 sqm).
The membership period starts on July 1, 2021 and runs until June 30, 2022. The membership is automatically renewed for another year (if no active cancellation is made).
Booking via online registration will be possible at the end of May.