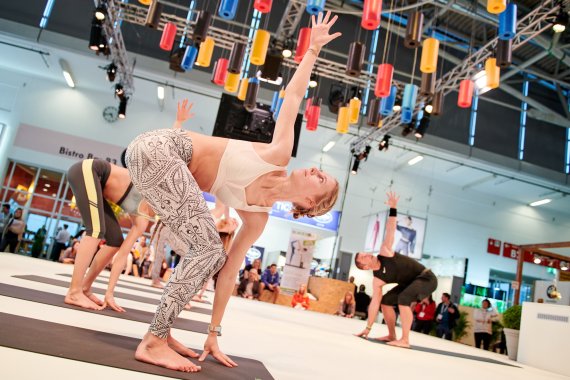 The lively hall concept of the Collaborators Zone focuses on inspiration and participation. It's all about unique experiences, know-how, products, tests, workouts, workshops and entertainment. The Collaborators Zone offers exhibition space, a stage, workout areas and workshop slots for all companies that work directly to or directly with the consumer.
The Collaborator's Zone offers exhibitors numerous opportunities:
Exhibition space with own stand: Prices from 152 €/m²

or
Pre-built Deluxe: Prices from €40,000 (100m²)
Pre-built Easy: Prices from 8.000€ (20m²)

and/or
Workshop Packages: Prices from 7.900€ (Package S)

and/or
Workout Space: Prices from 15.000€

and/or
Stage time on request(info@ispo.com)
We offer you a variety of possibilities to present your brand and your products perfectly. With an ISPO package booth, a high-quality and authentic trade show appearance in the right product environment is guaranteed. For this purpose, we offer floor space and pre-built booth packages that can be customized as needed.
Let's take a closer look at the spaces!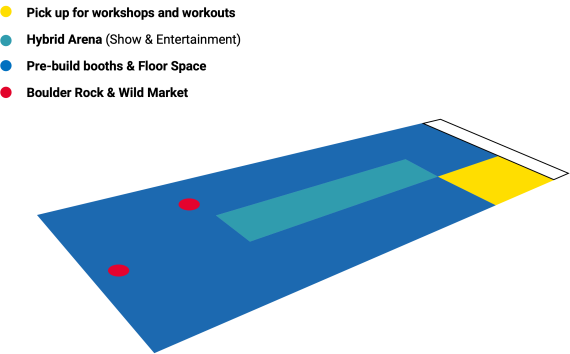 The classic way to participate in one of the most important events of the sporting year. Available in all four hall types.
Prices:
In-line stand (one side open): €152/m²
Corner stand (two sides open): €177/m²
Peninsula stand (three sides open): €189/m²
Island stand (four sides open): €202/m²
Minimize effort. Maximize ROI. The customizable, hassle-free way to participate with our pre-built booth packages.
Clear advantages
Available for all hall types
Relaxed and convenient pre-show planning
Minimal effort on site
Individual size, placement and design
All you need to bring is your products and displays, staff and a good mood
Furniture, fees, entrance tickets, electricity and more are already included
All exact offers and prices can be found in the exhibitor information.