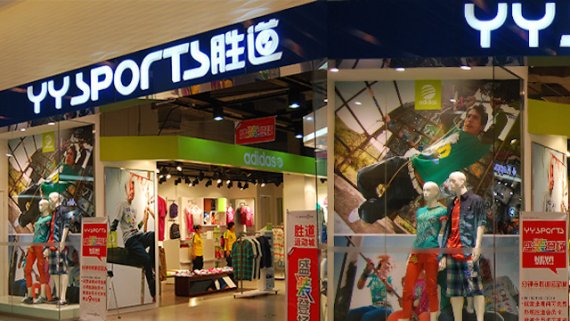 Yue Yuen, founded in 1988 and listed on the Hong Kong stock exchange since 1992, is the footwear supplier to some of the world's most important sports brands including Nike, Adidas, Reebok, Asics, New Balance, Puma, Under Armour, Converse, Merrell, Salomon and Timberland. In addition, Yue Yuen operates large wholesale and retail operations in PR China, Hong Kong and Taiwan through its Pou Sheng subsidiary.
Almost all business activities contributed to its improved sales. The largest proportion of turnover was down to the manufacturing of athletic footwear. In terms of value, the category grew by 3.8 percent to slightly more than 4.0 billion dollars. The manufacturing of casual and outdoor footwear on the other hand was down 4.4 percent to 1.4 billion dollars. The far smaller sports sandals segment soared by a huge 10.9 percent to 94.4 million dollars.
Average prices on the decline
In volume, Yue Yuen increased its production of shoes to 317.5 million pairs compared with 307.1 million units in 2014. The average price per pair sold however, slipped to 17.25 dollars down from 17.53 in the previous year. Manufacturing costs rose slightly: This was due to increased staff costs which were up to 1.1 billion dollars from 1.0 billion dollars. Other expenses, including for raw materials, remained stable on the whole.
By countries and volume, manufacturing was spread over factories in China PR (25 percent), Vietnam (42 percent), Indonesia (32 percent) and others (1 percent).
Expansion of retail space in China
The highest increase in sales however, was not from original manufacturing for Western brands, but from Pou Sheng, the group's wholesale and retail arm for China PR, Hong Kong and Taiwan. That unit saw its sales soar by 16.3 percent to almost 2.3 billion dollars.
Pou Sheng runs wholesale outlets in the region for various brands, including Adidas, Puma, Nike and Converse. On top of that, it operates retail outlets under its YY Sports banner. In the People's Republic of China, YY Sports counted 4,943 own stores and 2,893 franchises by the end of 2015 (December 2014: 4,263 and 2,689 doors, respectively).

Yue Yuen said that retailing of sports apparel and footwear has remained robust in spite of the general economic slowdown in China. The group intends, therefore, to continue to expand its local retail network.