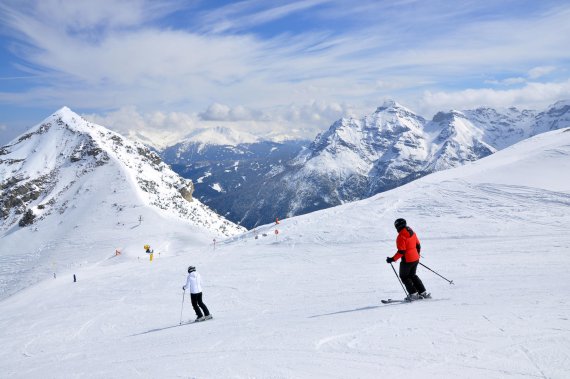 The Silvretta Montafon ski area has invested €150 million over the past ten years. A further €100 million is expected to be invested in the next five years. This might sound futile to some in times of climate change and when the average annual temperature is expected to increase by two degrees in the medium term. But to Peter Marko, Managing Director of Silvretta Montafon GmbH, it makes perfect sense: "Of course every company is looking for a return on investment. The fact that we are spending so much money is an expression of optimism. The winter sports apocalypse predicted by many has not materialized."

Sales on Austria's ski lifts increased by €180 million

Marko substantiates this with specific figures provided by the Austrian cable-car operator over recent years. €323 million was invested in 1996 and two decades later, this had reached €710 million by 2016. Furthermore, lift sales in Austria have increased by €180 million in the past five winters to a total of €1.3 billion.

Of course, this is particularly related to the increasing price of lift passes, whereby the money is used to make significant investments in connecting individual ski areas to create larger ones, and investments in snow machines. However, the ever increasing prices are not only a problem for many families, which is no cause for celebration for the entire winter sports industry, despite future optimism.
Intersport: "The winter sports sector is very important"
As an example, sales in the winter sports sector fell by five percent in 2016 for the largest sports retailer, Intersport, due to the warm weather. In contrast, a seven percent increase in sales was seen in January 2017 – the coldest for 30 years in the Alpine region. "That shows that the winter sports sector is once again a very important segment for us, and makes up between 30 to 40 percent of our revenue," says Intersport Chairman, Jochen Schnell. Furthermore, the winter sports industry is not one of ISPO MUNICH's most important sectors for historical reasons alone.
Competitors in the ski industry work together
Certain ski company stands have become a little more modest in recent years because the marketing budget is no longer as large as it once was. Yet suddenly coalitions are now forming where they were once unthinkable.
For example, the Austrian skiing company Fischer started developing cross-country ski bindings by itself in 2010. Then French competitor Rossignol came on board in 2012 and the new award-winning "Turnamic" product was presented at ISPO MUNICH in 2017. "I've never before experienced cooperation like this in the ski industry," says Fischer Marketing Manager, Tanja Winterhalder: "But we must find new synergies in the industry and seek out new directions. Our key strengths will continue to lie in the skiing sector in future."
Attractive ski offers for families
The warmer winter has set a few things in motion in the winter sports industry. Whether it is in the cross-country sector, where the Austrian tourist town of Seefeld has started to offer an artificial-snow cross-country skiing trail for only €15. Or indeed in the Alps, where the booming rental sector has many attractive offers, or families who are lured to the mountains by free ski lessons for their children in the Karwendel Silver Region. However, factors such as being sufficiently high (over 1000 meters) will become ever more important in future due to climate change.
"Only winter sports can release people in this way"
Despite this, Peter Marko is not anxious about the winter sports industry: "You only need to see the children's bright eyes when they slide down a small slope for the first time aged three. Or the feeling of happiness my son talks about when he races down the piste at 130 km/hour during the European Cup. Only winter sports can release people in this way. And that's why the industry still has a future."