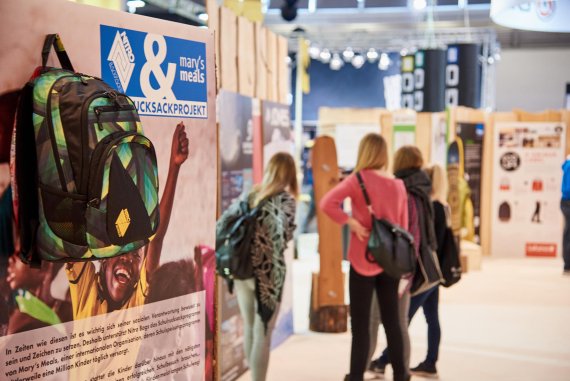 In addition to a new exhibition concept for the fields of snowboarding and skateboarding, the ISPO MUNICH 2017 will be putting the women of the sports business in center stage in several panels.

Markus Hefter discusses these and further innovations in an interview with ISPO.com.
ISPO POLYGON is offering a completely new hall concept: everything from one source – innovative and vibrant. Become part of it with your company! >>>
New impulses for snowboarding and skating scene
ISPO.com: Markus Hefter, what special innovations will there be at ISPO 2017?
Markus Hefter: For a start, there's the new POLYGON hall concept for the snowboarding and skating scene, which we'll use to set new impulses for the industry.
We offer exhibitors packages consisting of stand space and stand construction, along with communication and invitations for the exhibitors' top retailers. That way we make it possible for a clearly calculable budget to participate in the leading trade fair for sports, the ISPO MUNICH.
Another highly important topic we're already communicatively putting center stage and at the trade fair: women as customers of sports retail, as influencers in the sports business, and above all also as executives in companies.
Women in leadership positions at sports companies – there still haven't been all too many examples of that thus far.
Correct. Far too few, in our opinion. The sports industry is still male-dominated at the management level, and representatives in committees and organizations are likewise often men. Women in deciding positions are outnumbered. And that's not good for the industry.
There's a similar situation in retail: Male shoppers often purchase the ladies' collections or the shop design is planned by men who believe they understand women's shopping needs. But that isn't true.
Retail: those who neglect women miss out on revenues
Do you have a specific example?
For example, that can then lead to a female customer who'd like to buy something from the wellness and yoga sector having to gather up everything in five different departments – instead of finding everything bundled according to her interests. Add to that the fact that sales advice for women in stationary retail likewise isn't satisfactory everywhere – because it's also overwhelming performed by men who receive little training for the needs of women.
Did the industry itself register that this isn't optimal?
The feedback from the industry is clear: revenue is missed out on and there's a lot of room for improvement in these edge markets.
Do you also assume that revenues in the sports industry can be increased with a better appeal to women?
Yes, we're firmly convinced of that. Women have very high requirements for the quality of products, a distinct brand awareness, and are very critical of where they spend money and for what. Nevertheless, special requests from women still haven't been sufficiently taken into account, and salespeople often don't give advice for these needs.
The sporting goods industry is required, and is beginning to change the communication on the brand or product shaped by men towards the female customer – from a woman's point of view, it also has to pay off for female customers.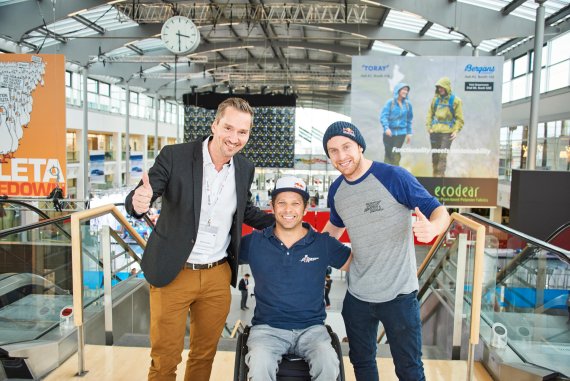 How do you plan to implement this at ISPO MUNICH 2017?
We're going to put the topic of women in leadership positions center stage, because women in important positions can also make for the necessary changes.
In addition, there will topic-specific lectures as part of the ISPO ACADEMY, a guided trade fair tour for women, and various options to swap ideas and network. Women will notice: The industry has recognized what's happening – and is working on it. And to that end, we're setting the standards and frameworks as ISPO MUNICH.   
Initiative "Women Joined" remains central topic
Will the topic of women be put center stage once at ISPO MUNICH, then?
No, this central topic will continue to accompany us. The Messe München already used the initiative "Women Join"  to start a cross-industry initiative last year – with the goal of getting women to join in leadership positions in industry. In addition to an online presence, there's also a personal exchange, so female executives from various industries can meet and swap ideas at the next ISPO MUNICH.

On top of that, we'll put the topic center stage in terms of content and communication on ISPO.com for all of next year, for example with interviews with female executives. And companies will also present themselves on the ISPO JOB MARKET that are increasingly attending to the subject of women in leadership positions.
On your other focus points. What's new in the individual exhibition areas of ISPO MUNICH 2017?
In 2017 we'll now also be setting various focuses in all segments of ISPO that depict trends and the market.
Then we'll go through them one by one. Starting with health and fitness.
There, we have a new focus: In addition to wearables, lots of new product highlights will be on display in halls B4 and C4 that are affiliated with the topics of "body and mind."
Sustainability and CSR in the outdoor halls
A major focus: outdoor.
This year in the outdoor halls (A1 to A3), for the first time there will be a stand for "sustainability" and CSR (corporate social responsibility) where ISPO MUNICH will offer experts a place for networking with various topic focuses, such as communication, supply chains, jobs, etc. There's also, according to the market segments, the platforms of Outdoor Travel and Vertical Fitness. For the first time, hall A3 will house the field "Snow & Safety," which will shift more focus onto ski touring and its associated safety aspects and performance equipment.
Then we get to the topic of skiing.
We'll have our own cross country area in hall A5, where all of the important trends and potentials for cross-country skiing are shown.
Focus on the product in the action sports industry 
Speaking of potential: The action sports industry has been suffering from late winters recently. ISPO MUNICH is reacting with a new hall concept…
The action sports industry is under pressure, marketing budgets are being reconsidered, the return on investment is the deciding factor for every decision. And we've taken this development into account.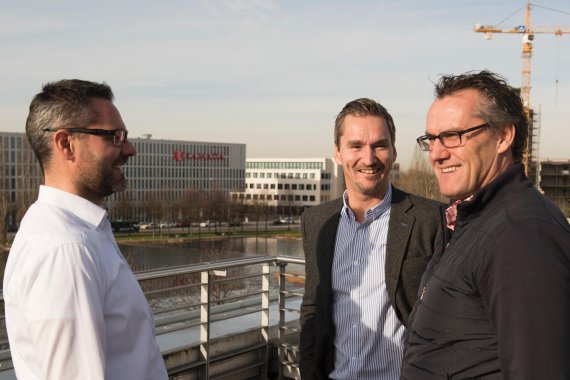 How long has this development been around?
The stands at the trade fair have grown with the industry since the 90s; the identity of a brand was often defined by the stand size and appearance at the fair. Stands have gotten smaller again in the past few years, and some key players are calling investment into question due to high costs. 
How does one act as a trade fair?
Our goal was to develop a new concept together with the important players of the industry, which promises a clearly calculable budget with the greatest possible transparency and a successful trade fair investment. We're address every brand that understands shred & ride and see the necessity of an international industry platform.
The focus of the presentation should once again be on the highlights of the collection, on the product itself, and on the innovations, and not predominantly on the company's marketing appearance.
We want to sharped the focus on what made the industry great: innovative, exciting products, the passion of everyone involved, and celebrating together as a community.
The new POLYGON concept at ISPO MUNICH
How will the new concept be adopted by the exhibitors?
Over 2,500 square meters of exhibition space have been booked thus far. That's a good start, especially for a new, explanation-defined concept. We've been able to get some brands excited as exhibitors who hadn't been participating in ISPO MUNICH any more for the past few years. Numerous other brands are giving up their previous stands and have booked in POLYGON. We're currently still in the acquisition phase, and right now are finalizing the framework program.
How are the extras looking?
The function of the halls as an industry meeting place is an important criterion for the design. In addition to a central bar and lounge area, the evening layout will be a special highlight, with a daily after-work session and a top musical act on one of the evenings.

In addition, we've included a contingent for invitations for top retailers in the total price for all exhibitors who book the POLYGON. In the Top Buyer's Program, we organize the travel, the ISPO MUNICH ticket, and accommodations without any extra costs for the participating retailers.
What else is new?
Addition platforms will find their place in B6, including the new base for bloggers – our ISPO Bloggers Lounge, Tailgate, Longboard Embassy, and Sneakology.
What's especially important for us is also the Watersports Village in hall A6 – the topic is being supplemented with the "Cold Water Surfing" area and will once again become a full-year focus.
Retail Lab connect customers
What highlights do you want to set outside of the mentioned topics?
In our Retail Lab in the east entrance, we show pioneering technologies that support our customers in exercising their business relationships and allow for timely solutions for the communication between retailers, brands, and customers.
In addition, there will be an ISPO showroom in the east entrance where we will explain all of our own services in a targeted and bundled way. We'll show the entire world of ISPO at one stand. Another important topic will be the job board. We've hade it across Germany for two years, and now we're offering positions in the industry across Europe. In any case, it's going to be exciting at ISPO MUNICH 2017! And not just for the women (laughs).