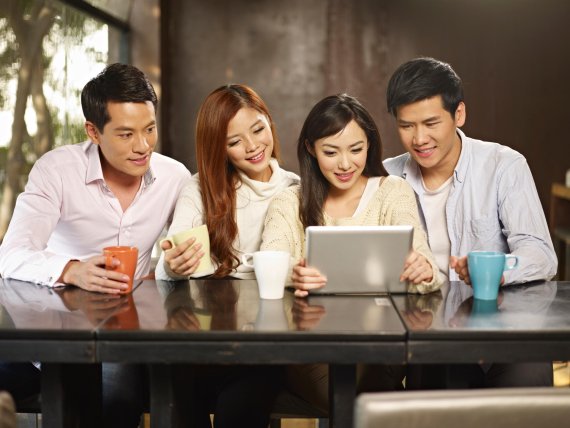 Those who want to be successful in the Chinese sporting goods market have to be successful on the Internet. Achieving this as a Western brand requires a lot of know-how and expertise.

Secure a place for your company in the Chinese market. Present as an exhibitor at ISPO BEIJING and make valuable contacts >>>
1. China is the world's largest Internet community
"Only few foreign brands realize the power the Internet has in China," says Martin Kössler, founder of the Market Introduction Program for China (MIP). Using the Internet is absolutely central. According to Statista, over 730 million Chinese – more than half of the entire population – are online and counting.
"If they want to hold their brand's destiny in their hands, they also have to use the web and social media," Kössler advises.

In doing so, it's necessary to understand the country's usage habits. "The Chinese love social networks," says Kössler, who, among other things, was responsible for Haglöfs' market entry in China. There are many large, important platforms, but above all of them is WeChat. 
2. WeChat or nothing
WeChat is WhatsApp, Facebook, Wallet, Webshop, and much more in one. Many Chinese pay almost exclusively with WeChat. WeChat has over 900 million users worldwide, most of which in China. "Without WeChat, even I personally wouldn't travel to China," says Kössler, as the Chinese do nearly everything via this app.
Naturally, the incorporation of the app absolutely may not be missing in a communication strategy. For example, Lowa makes roughly 65 posts on WeChat on a typical day. Dwell time is also much shorter in China, which is why the number of posts is also significantly higher, explains Matthias Preussel, Sales Director Asia Pacific at Lowa with years of Asian experience. Everything is constantly put online on social networks in China.
Many of the essential platforms are blocked. One exception is the professional network LinkedIn. Overall, the system for social networks is highly differentiated. Other important platforms are, for example, Sina Weibo and Tencent Weibo for microblogging, Renren (popular with students), and Qzone (e.g. for blogs, journals, and photos).
3. Mobile first, please
The smartphone is of absolutely central importance. It's a daily companion – around the clock. More than 90 percent of Chinese online surf the web with their mobile phones. According to state reports, 780 million smartphones were used in China in 2016.

A majority of online shopping also takes place via cellphone. Consequently, the company website should also be optimized for mobile use in China.
4. Website in Chinese required
"Even though WeChat is central, every company should have a website for the Chinese market," says Alex Koska, Vice President of the Fenix Outdoor Group, who is responsible for Global Sales.

The Fenix Group has a very strong presence in the Chinese market with Fjällräven: "We note that the Chinese use our website very well." They're very brand-conscious and love European brands, which is why the website also has the history and facts on the company.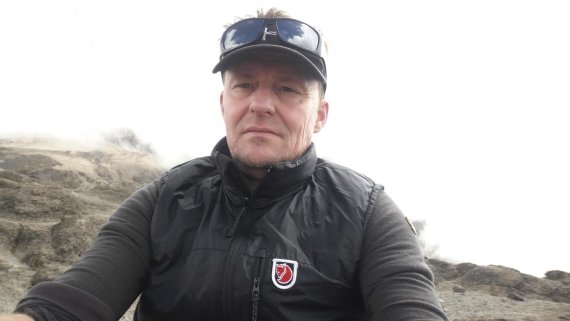 5. Careful with website hosting
People who set up websites for China are well-advised not to host them out of Europe or America. Long loading times will be the consequence. And then happens what absolutely should not  happen: Interest parties click away before the site it can establish itself.

For this reason, there are two paths, says Kössler: Either you seek out a European Internet company that operates servers in Hong Kong for precisely these purposes, or the representative or subsidiary in China takes over – using local servers in China.
Read here: The Damper on China's Growth Is an Opportunity for Western Companies
6. E-commerce via Taobao and Tmall

"Sales via web shops are very important in China," says Kössler. E-commerce is much more important than in Germany. Other than that, the market in this sector is still in a state of strong growth. Experts assume that roughly 900 million Chinese will be shopping online in 2020.

Internet retailers are relevant for e-commerce, but so too are e-warehouses and their own web shops. The Fenix Group, for example, makes 25 percent of its revenue in China via online shops.
The dominant e-commerce platforms in China are Taobao and Tmall. In the online marketplace, Taobao places the focus on C2C businesses. Here, sellers can sell their products either at fixed prices or with the help of an auction, similar to eBay.

In April 2017, according to media penetration tool Alexa Rank, Taobao was the tenth most-visited website in the world, and the third in China.
Alibaba owns the most important platforms
At the same, Tmall landed in 15th place in the global comparison, and fifth place in China. No private individuals may sell on the largest B2C platform in Asia, only registered companies. According to their own statements, over 70,000 brands are sold on Tmall.

Companies from abroad have also been able to sell to Chinese end-customers via Tmall since 2014. According to company statements, around 60 percent of B2C online purchases in China are processed via Tmall. 
Both Tmall and Taobao belong to Internet giant Alibaba. From March 2015 to March 2016, a shopping volume of 485 billion dollars was processed via Alibaba shops and platforms – several times what Amazon generated (137 billion dollars in 2016). The unbelievable figure of 42 million packages is sent by the online colossus each day.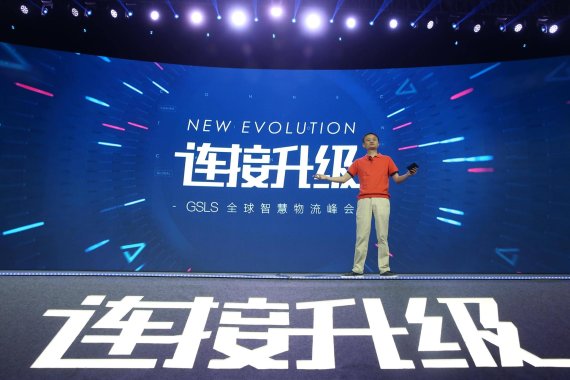 Tip: Find your own online strategy
In summary, the three experts Martin Kössler, Alex Koska, and Matthias Preussel continue to emphasize: Being successful in China requires a differentiated, individualized (online) strategy for your own company.
To find and further develop this, companies need to utilize the expertise onsite and gain faithful employees and companies for cooperation in China. At the same time, it is imperative to always be on site yourself to get a feeling for the country, spot trends, and maintain established relationships.
Secure a place for your company in the Chinese market. Show yourself as an exhibitor at ISPO BEIJING and make valuable contacts >>>
Video: This was ISPO BEIJING 2017