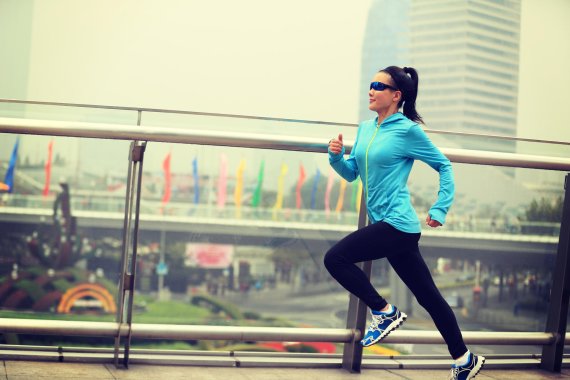 Linked with a well educated middle class with increasing financial stability, the best conditions have prevailed in recent years for the sportswear industry and of course for the ever-growing multi-segment sports fairs ISPO Shanghai, and ISPO Beijing.
Do you want to be a part of the growing Chinese sports market? A booth at ISPO Shanghai will make this possible. Learn more >>>
But in some assessments, even the Chinese experts have made misjudgments. ISPO.com names three points where the Chinese sports market has developed differently to how it was predicted five years ago – and what is positive about that.
1. Competition invigorates business
The phase of merely copying in China is definitely over. Obviously the so-called "copy cats" will never quite disappear but Chinese companies have created a new self-awareness.
The underdevelopment of expertise was caught up quicker than expected and by now, both western and Chinese companies produce on a par with each other. This competition stimulates business and forces innovation instead of copying – on both sides.
The result is that Chinese companies such as STARY and FLIPSLED are no longer exceptions at ISPO Brandnew, rather they are commonplace and were most recently hosted at ISPO Beijing 2017 in a start-up village.
For this reason, the Munich trade fair decided to cooperate with the Sports Tech Asia trade fair which will showcase the newest product techniques in the textiles sector at ISPO Shanghai 2017.
2. Awareness for CSR grows
The next prediction, which is connected to the new self-awareness and the raised quality of products, has not been fulfilled as forecast: Corporate Social Responsibility (CSR) already plays a larger role in 2017 than assumed. Above all in the field of sustainability, there has been a massive change in China.
It is not to be misunderstood that China's air pollution and many other environmental problems have been out of control for a long time, but the awareness for this problem has developed fully among the government, producers and customers and it is being massively combatted.
"In a global comparison, sustainability is the most important feature for Chinese customers because of the problematic environmental pollution in the country", according to Martin Kössler, founder of the Market Introduction Program for China (MIP) and speaker at the MIP seminar in Munich on May 31. 
Register for the seminar in Munich here: academy@ispo.com.
The other CSR aspects are also gaining more importance by the day in China, for example the working conditions for employees or the company's social responsibility to society.
3. Not just football, rather variety
A few years ago in China it was still valid to say that the bigger the star, the higher their pay. Football clubs from the Chinese Super League, their owners and investors correspondingly invested absurd transfer fees and salaries for foreign players. No amount was too crazy for the decision makers.
Sportswear giant Nike, equipper of the whole league from 2009 to 2019, was pleased about the additional attention from an otherwise insignificant league in terms of sport, and the additional revenue involved.
This trend has now somewhat tailed off since many investors have understood that there are also other areas of sport in which investments are worth it – and in which you can earn a lot more money: Mass and leisure sports, sporting events and sports tourism.
Marathon events, surfing camps and sports pitches for public use, the opportunities for investment are diverse and are being used. The effect is that Chinese people with their new wealth and their rising freedom are investing in sports activities with clothing, sports equipment and travel. 
Do you want to be a part of the growing Chinese sports market? A booth at ISPO Shanghai will make this possible. Learn more >>>
Video: This was ISPO Beijing 2017