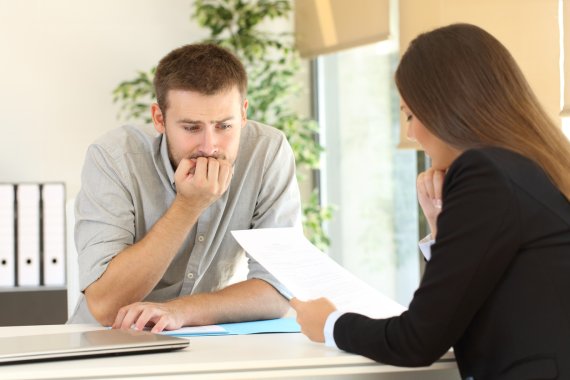 Google is all-knowing and Facebook & co. always speak the truth. Really? Of course, search engines and social networks can be extremely useful and informative tools in your pursuit of that perfect job. However, it pays off to be skeptical about certain application tips out there – they could be outdated or irrelevant to your case. 
Are you hunting for your dream job in the sports industry? Browse the ISPO Job Market and launch your career in the sports business! >>> Click here >>> 
"A CV should be no longer than one page" is one such truism that causes frustration among HR departments. Especially the sports business has certain particularities that no self-proclaimed online or written "application guru" will be able to tell you about.
Our careers experts Andy Gugenheimer (head of sportyjob.com and cooperation partner of the ISPO JOB MARKET) and Gunther Schnatmann (recruitment consultant with daily insight into demands made by HR) reveal the top 8 application blunders. They also reveal how to cut out any pseudo perfectionism based on truisms to get to what recruiters are really after.
Each blunder in detail: 
1. CVs should be no longer than one page 
Wrong! Those reading your CV may want to get a quick, but certainly also a comprehensive impression of each applicant. This calls for about two to three pages for job starters and often about four pages for experienced professionals.
That's because recruiters want to be able to paint a good picture of what experience each candidate has – such as any individual marketing campaigns they had a hand in at sports events during their internships, or which customer and task areas they were involved in during their first business experience. The names of the employers, employment time periods, and positions held aren't enough.
Expert Andy Gugenheimer knows: "Especially sports companies also want to know about your own sporting activity – for example whether you were part of a club or took part in any competitions!" It goes without saying that all this information plus the responsibilities you had in each job will not fit onto one page. So you need more space.
Also: If you think that there is no point in including all your previous tasks and jobs because recruiters can find all that information in your certificates, then you are mistaken. Nobody in the HR department has time these days to collate various details about each candidate from an array of certificates. 
Read here: 10 tips to give you a boost in pursuit of your dream job in the sports industry.
2. I need to attach all of my certificates
Wrong! Decision-makers are indeed interested in your qualifications. However, they prefer reading about them in your CV (which in turn takes up more space – see point number 1). PDFs and original copies of all certificates (such as for your degree or any course and foreign language qualifications) are generally only required in the final stages of the decision-making process, when candidates are almost ready to sign a contract.
Unless the job posting requires "all relevant certificates" – but even then, only attach the certificate for your highest qualification! Job references should be included in your application – but only those relevant to previous permanent positions and to internships, not to work experience you completed whilst at school or your bar job.
3. These days, even European applicants shouldn't include their date of birth or a photo of themselves in their CV
Wrong! America's Political Correctness (PC), that is making an unbiased decision regardless of the applicant's characteristics, is often assumed to have expanded to but has never been officially established in Europe. Here, we do still want to know an applicant's name, age, and appearance, thank you very much.
There are other ways of avoiding discrimination, which is why an increasing number of companies (especially in the sports business) have committed themselves to the practice of "Diversity." This means giving all applicants and employees equal opportunities and treatment, regardless of age, gender, religion, skin color, etc. 
4. I should wear a suit and tie in my photo to look as formal as possible
Wrong! Ties are out anyway, even the head of Daimler doesn't wear one. Blazers are only necessary when applying for a position in the management (worn over an open-necked shirt). "These days, especially recruitment consultants in the sports business will be impressed by a quality photo of applicants at a sporting event or on a trekking trip, for example, because it is dynamic," says application expert Gugenheimer.
So you can include a photo you would normally use on social networks. And: Please avoid using those cover sheets commonly used in the 90s, where the photo is spread across almost half a page. Cover sheets are old-style; photos should never be much larger than a normal passport photograph and should be set in the top right hand corner of your CV.
Read here: Even more tips from expert Andy Gugenheimer. Here's how to get your dream job in the sports business.
5. CVs must comply with standard templates online
Wrong! If you want to secure that top job in sports, your CV needs to be creative. An emotional business and dry standards are a poor match. Gugenheimer: "Especially when applying for marketing jobs, it is important for applicants to include the logos of each company that has employed them.
Adding to this, applications should reference links to the company websites and applicants' own online presence, in particular to blogs, LinkedIn, Xing, and Twitter!" Applications for hip sports companies can also be a little more creative and individual. And: Always send CVs as a PDF, because Word documents can arrive at the receiving end as a scrambled mess.
6. My cover letter should be a longer version of my CV
Wrong! It's every recruitment consultant's nightmare. Approximately 90 percent of applicants simply repeat their CV in their cover letter, adding in what else they studied and which internships they did where. "Especially readers from the sports business are more interested in the applicant's passions, why they are applying to that particular company, what they plan to achieve there," expert Gugenheimer explains.
The less inspiring basic points outlining the applicant's career thus far can be found in their CV – the cover letter, in contrast, should be lively, funny, and persuasive. They need to read the cover letter and think: "Wow! That's a candidate I need to interview!"
Don't forget: Online applications don't have to include a scanned-in signature, contrary to what you may read on the web. A signature is unnecessary as it isn't required for legal or any other purposes (with the exception of Switzerland: here, some recruitment consultants still team up with graphologists to try and read out applicants' personal characteristics from their signature...). 
7. Should the job posting require salary expectations, I can only mention these during the interview
Wrong! For companies in any industry, from thrift institutions to sports, this request is a way of determining the applicant's salary expectations and whether these are in line with the company's budget. That's why applications are sorted into three "piles":
1. Suitable qualifications and salary expectations.
2. Unsuitable salary expectations.
3. Salary expectations not specified.
Only if preliminary interviews have eliminated all candidates from pile 1 do recruiters turn to pile 3. However, in most cases, a suitable candidate is found in the first pile. That means: Failing to include the requested salary expectations forfeits my position on that shortlist! Recruiters want to avoid inviting candidates to interview only to find out that their salary expectations are far too high.
Read here: The influence of social media extends to the application process. We explain that dos and don'ts.
8. Speculative applications are useless 
Wrong! Larger companies in particular receive a constant flow of speculative applications for positions that haven't been advertised. And they like them. That's because it saves them from having to create a job posting, given that when the time comes, they already have a large enough selection of speculative applications from which to choose.
In other words, they avoid the mountain of applications that often inundate recruiters following a job posting.
Another word of wisdom from Andy Gugenheimer: "Especially start-ups in the sports business struggle to keep up with their job postings and require a constant stream of new and eager recruits. So speculative applications are definitely worth your while!" 
Read here: Here are the advantages of jobs in the sports industry.
So the list of blunders and errors is rather long. In contrast, as we can see it is actually quite easy to adapt to current requirements. Often, all it takes is a bit of common sense and empathy: Were I a recruitment consultant, would I enjoy reading through 50 cover letters per day that all start with "I would like to apply for..." or "I studied X and Y in..."? It is better to stand out from the crowd, to have that special something that distinguishes you from others.
Especially in sports, where an exceptional performance is everything. That way, you will already be halfway there to your dream job.
Are you hunting for your dream job in the sports industry? Browse the ISPO Job Market and launch your career in the sports business! >>> Click here >>>