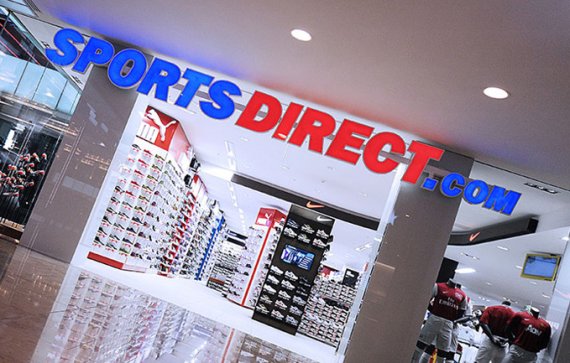 The claims, which are mainly based on research by the daily newspaper The Guardian, are substantial. The long list of allegations includes payments below the legal minimum wage, search and surveillance practices toward employees after work and banning clothes from brands which the retailer has in stock.

The latter measures are to prevent theft, notably at the company's warehouse in Shirebrook. The searches take up to 15 minutes which are not paid by the employer. In addition, it is said that staff are scared of picking up their ill children from school because of potential dismissal.
According to its own information, the Guardian's coverage has caused uproar even among the country's top politicians. Reportedly, a group of Labour MP's is preparing a letter to the Prime Minister calling on David Cameron to launch far-reaching investigations into SDI. The unions, too, have put pressure on both the government and the House of Commons.
SDI dismisses criticism as unjustified
This morning, SDI commented on the allegations. Basically, the management dismisses all major points of criticism. The company emphasizes that its own and its human resource agencies' work contracts are in line with legislation and common practice.
Sports Direct admits, however, that there are issues with theft. "As such, there is a need for some security measures to be in place at Shirebrook", said the management justifying staff searches.

"One simple and sensible way of managing this issue is to ensure that workers do not wear the clothing brands stocked in the warehouse. This is not an unusual practice in many retail companies' warehouse operations. There are of course numerous other brands that staff can easily wear."
Vendors have expressed displeasure
Unrelated to these allegations against SDI, a couple of vendors have expressed displeasure with the retailer. Swiss mountaineering brand Mammut, for example, halted business relations with the chain. Adidas, for its part, no longer wanted to see some pieces of its collection in the outlets of Sports Direct for a while.

This applied especially to the higher-end jerseys of soccer club FC Chelsea. Usually, suppliers criticize the "presentation" of their merchandise at points of sale. The term is often code for "pricing". For legal reasons, vendors are not allowed to dictate their own idea of price levels which are defined by the retailer only.
Disappointing six months
Just a few days ago, SDI released figures for the first half of its financial year which fell short of expectations. In the first 26 weeks ended Oct. 25, sales hovered around 1.43 billion pounds sterling (1.97 million euros) corresponding to an increase of only 0.1 percent.

According to company information, this was mainly due to weather conditions and the fact that the period had to be compared with the prior year when sales were supported by the run-up for the soccer World Cup.