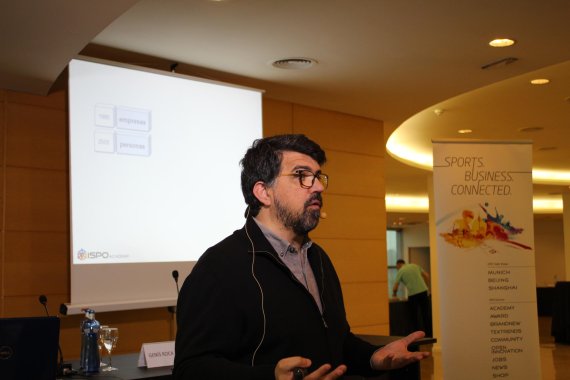 Adam Sedó, Director of Communications at Amazon Spain, opened the conference with an overview of the development of Amazon in Spain.
Mobile shopping for sporting goods
"Every month, 906,000 visitors do mobile searches for amazon.es sporting goods", said Sedó, who also pointed out that more than 40 percent of Spanish companies use Amazon as a platform internationally.
At Amazon, technology is especially used to improve the purchasing process for the users. In this, the most important elements are logistics, personalisation and Big Data. One of the most important initiatives in achieving this is represented by Amazon Prime as well as the "same day delivery" service, with which more than one million products have been delivered on the same day that they were ordered.
On Amazon's Spanish portal, 3.4 million sports items are for sale, whereby "the 100 best-selling products, however, represent less than 50% of sales", according to Adam Sedó, who thereby emphasised the Long Tail Effect.
Proximity marketing - beacons and geofences
Fernanda González, CEO of Moca, presented the possibilities of direct interaction with consumers via smartphone with the help of beacons and geofences.
For brands, this opens up the possibility of coordinating corresponding product campaigns, customer retention measures, etc. with the user profile and playing this off as a specific promotion, in a targeted way. For the user this means content that is personalized and that therefore leads to an improved user experience.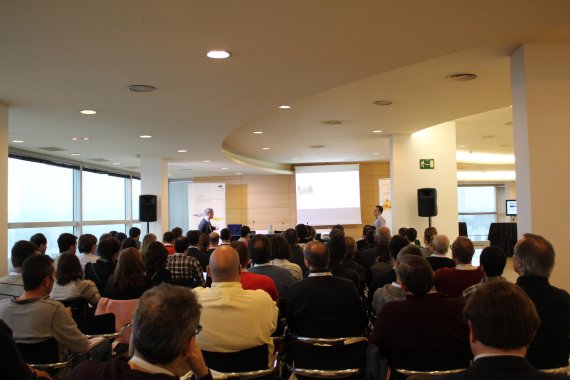 Genís Roca, president of Rocasalvatella, gave his evaluation on the status quo of digital evolution. "Digital evolution has so far been based on two stages, that of the company as well as that of the person. At the moment, we find ourselves at the start of the third stage: the Internet of Things.
Innovation through digital culture
The adviser expressly pointed out that the engine of change is not digital technology itself but the digital culture within the company.
Roca also recalled that every society keeps the technology that it chooses for itself. He warned against collecting large amounts of data when there are not any relevant contexts. "The solutions for Big Data are the Big Questions", he observed to conclude.