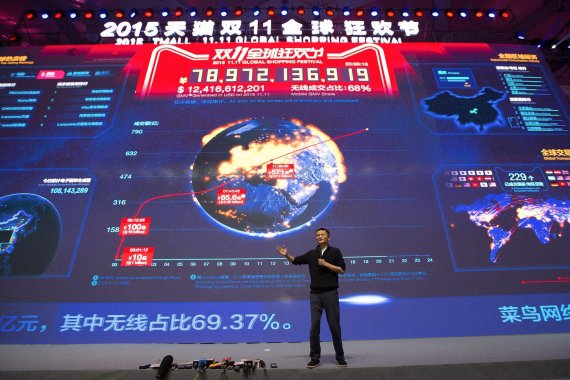 In the year 2016, the chinese spent money like never before: They shopped for a total amount of 17,8 Billion Dollar – and topped 2015 by a third.
"If you don't buy anything, you can't save any either!" – this deal-hunter wisdom is taken to extremes with special shopping days in many parts of the world. Devised in the USA, Black Friday and Cyber Monday are especially well received with consumers.
The Monday and Friday after Thanksgiving (November 24) entice with numerous sales – and see to revenue from the West coast to the East. In 2015, 5.8 billion dollars were spent in the e-commerce sector on the two days. A considerable number, but still quite small in comparison to China.
Do you want to experience China's sports trends live? Find all the information on ISPO BEIJING (Feb 15-18, 2017) here >>>
Tmall and Taobao grossing record numbers
Every year, millions of Chinese fall into a shopping frenzy on November 11. Singles Day was invented in 1993 by students in Nanjing. They wanted to celebrate their singleness, and chose 11/11 as their day – with the number one standing for the solitary single. Later, the day was repurposed by Chinese companies into the biggest online shopping day in the world.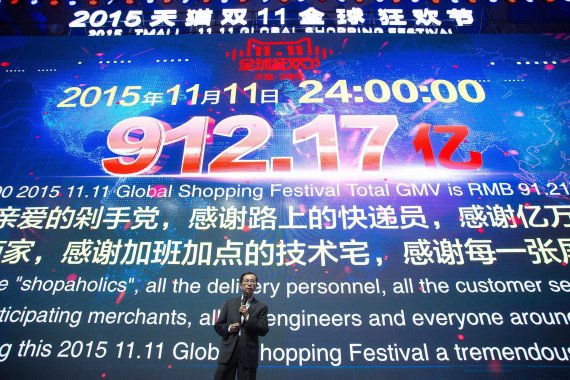 Singles Day revenue nearly tripled from 2013 to 2015. 14.3 billion US dollars were grossed on the Chinese mega-company Alibaba's shopping sites, Tmall and Taobao; in the end, approximately 357 million dollars were left as profit. It was still around 5.8 billion in revenue just two years prior.
These incredible sums are made possible by the roughly 440 million online shoppers with Alibaba – and the company is working hard on quickly making that number even higher. Company founder Jack Ma is drumming up the huge business and making Singles Day into a mega-event. On November 10 there will once again be a four-hour gala show broadcast on national television studded with countless stars, prior to the start of Singles Day at 12:01 a.m. on November 11.
Read here: News and background stories on the sports market in China >>> 
Alibaba invites world stars: Katy Perry and Kobe Bryant as guests
Popstar Katy Perry will make an appearance as the company's global ambassador the show planned by Hollywood producer David Hill. In addition, former NBA superstar Kobe Bryant (Los Angeles Lakers) will also be taking part in the festivities in Shenzhen.
100 million Chinese follow the TV broadcast in 2015; Forbes' prognoses for 2016 are assuming 200 million viewers. "If the event isn't a great social experience, then we haven't achieved our goal," explained John Evans, President and Director of the Alibaba Group, with Bloomberg. 
Singles Day: Dr. Dre presenting headphones
But Singles Day isn't just a day for sales insanity online; much more, it's also an opportunity for Western companies to come closer to the Chinese market and its consumers. More than 5,000 brands from over two dozen countries will offer their products on Singles Day.
Many are also using the mega-event to fundamentally introduce themselves to the Chinese market or exclusively introduce new products. Among others, headphone manufacturer Beats by Dr. Dre will present its new Solo 3 Wireless headphones in 2016.
In addition B2B and B2C contacts, great value is also placed on innovation. Alibaba is using the entire bandwidth of digital advertising options, and attempting to get consumers in the right mood for Singles Day early with a forerun of 30 days. An eight-hour fashion show with 50 international brands took place in Shanghai on October 23 where guests could order the displayed products from, for example, Adidas, Nike, or even Fitbit in advance for Singles Day.
Read here: These are the plans Adidas is following in China >>>
Shopping in virtual reality
The company additionally developed an augmented reality game for smartphones, following the example of Pokémon Go. Consumers can follow the Tmall cat, the online platform Tmall's mascot, and win virtual discounts and prizes for Singles Day. 
The mobile trend also persists in the sales of products on Singles Day, as well. Thus, 60 to 70 percent of transactions are taking place via mobile devices, where Alibaba is also setting new standards. With a virtual reality headset, consumers can even look around in a virtual shop environment before they decide on the purchase.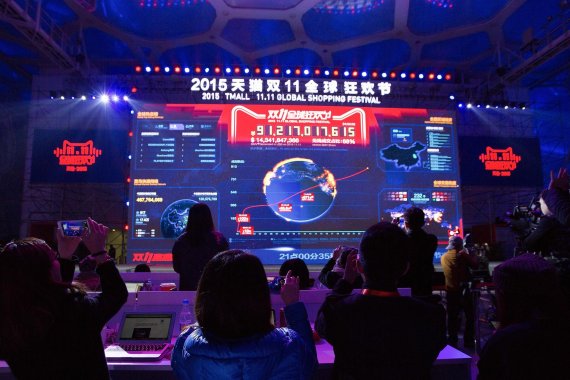 Competitive struggle with US shopping offers 
A success story like this one naturally doesn't stop at the borders of China; ten percent of revenue already comes from overseas, and Alibaba itself is advertising with English-speaking material for the "11/11 Global Shopping Festival."
Consumers in the USA spent 1.35 billion dollars on Singles Day in 2015, where according to an Adobe study, November 11 was in 24th place for the highest-selling days in America.
But Singles Day won't have it as easily in the USA as it does in China, since it not only competes with Black Friday and Cyber Monday a few weeks later, but also with the multibillion US online retailer Amazon, which for its part is making a run for e-commerce customers with "Prime Day."