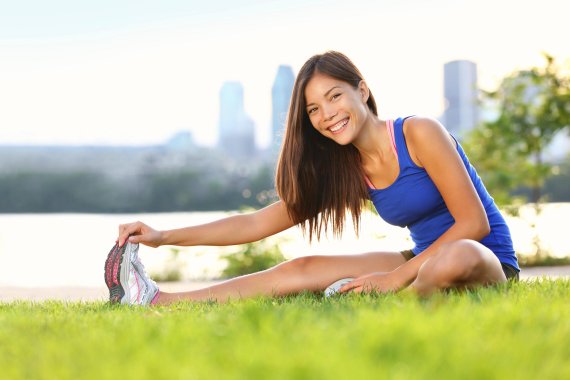 While Adidas just closed its last factory in China, the sporting goods manufacturer is more present in the country than ever. The company maintains a consistent expansion concept and today operates 170 proprietary and 7,500 franchise stores. Nike and Puma were forced to deal with setbacks, yet in 2012 Adidas increased revenues in China by 15 percent, adjusted for currency fluctuations, to 1.6 billion Euro.

The era of cheap shirts is over
The era during which China was the working bench of the world and migrant workers in huge factories produced t-shirts at starvation wages is coming to an end. Today, many Chinese have a lot more money in their wallets than only ten years ago. In 2011 wages increased by an average of 20 percent.

Per-capita income in the larger metropolitan areas doubled in the last ten years to about 2,700 Euro. A study by management consultant McKinsey estimates that by 2020 about 51 percent of all households will receive an annual income between 12,000 and 25,000 Euro.

China adds superlative to superlative
The middle class, defined by the Chinese Academy for Social Sciences as people with an income between 6,400 and 53,000 Euro, is growing rapidly: according to the Academy, by 2025 the middle class will consist of 500 million people; today's figure is at 300 million.

China, with 1.3 billion inhabitants the world's most densely populated nation, sprints from record to record, from superlative to superlative. No other country in the world had a higher number of personal automotive registrations in 2011 – close to 15 million.

Propensity to consume is big
Ten years ago, in 2011, the number was at 610,000. One billion Chinese own a cell phone, and with more than half a billion users China is the world's largest internet community.

In 2001 only about 34 million Chinese surfed the net. Whether smartphone, computer, television, washing machine, athletic shoes, jewelry or purse – the catch-up demand of the up and coming middle class is enormous; the joy of consumerism extensive. An inexhaustible market is waiting for companies; the consumer behavior offers enormous growth potential.

But how can the Chinese be motivated to spend as much money as possible? How do they tick? What will end up in their shopping carts in the future? What can they afford, what do they want? Marketing strategists from all over the world are interested in these questions. How can a company make it in China? Will it be enough to have a strong brand?
KFC is the best-known brand
Thanks to their reputation many western companies can already tell success stories of their involvement in China. "For Chinese consumers international brands embody confidence, prestige, style, unique character. They provide them with a new perspective, as seen with Apple, as an example. The company sets design standards and demonstrates that electronic devices can be attractive", the market researchers of Millward Brown explain.

According to their studies Kentucky Fried Chicken (KFC) is the number one among the most popular international brands in China, the company operates 4,400 branches in 850 Chinese cities, followed by Pampers and Colgate. Apple and McDonald's rank sixth and seventh, Adidas and Nike 14th and 17th in the top twenty of the best-known brands.

Chinese people like to pay
Volkswagen, ranked 19th, is also established in China. In 2011 the syndicate sold 2.25 million cars, in 2012 the number rose to 2.8 million, and the car manufacturer is certain that 2013 will close with two-digit growth.

Cosmetics manufacturer L'Oréal, active in China only since 2000, posted revenues of 1.5 billion Euro in 2012. The French company anticipates China to become the most important market for luxury goods as early as 2014 and 2015.

SXL Group also believes in the charisma of brands: companies and retailers who started their market penetration with socalled single-brand stores had the most success in establishing a foothold in China, according to the consultants.

Price equals quality
Nike opened no less than 40 of these stores in the well-known Nanjing Road in Shanghai. Multi-brand stores like Media Markt or Best Buy on the other hand, were not able to fulfill their high expectations by branching out in China, according to the experts.

This was likely a result of their price policy, which should have been adjusted to the Asian market, the experts believe. "The Chinese, in particular those who live outside the booming metropolitan cities, are unfamiliar with many of these products. In order to navigate the selection, they associate price with quality: a low price thus also means it is an inferior product or even an imitation."

Products in Asia are more expensive than in Europe
To ensure that the strategy works, companies should take the requirements and demands of the Chinese into account and adjust their products to the Chinese market, this much seems clear.

Mammut, operating its own subsidiary in China since late 2012, offers "a fit that is adjusted to Asian body shapes. We develop our standard products in asia-fit with the same fabrics, colors and designs, and increase the number of models bit by bit," says Harald Schreiber of Mammut.

In addition, the Swiss mountaineering specialists offer a limited number of products, which are specially designed for the Asian market and vary from the standard collections in terms of fabrics, colors and designs.

Online-Store on their own
"We remain true to our premium segment in terms of pricing. Due to a number of customs fees and local competition the products become even a little more expensive in Asia than they are in Europe," adds Mammut spokesman Harald Schreiber.

Adidas has operated its own online store in China since 2010, as well as a "special Creation Center", developing products specifically for the Chinese market.

"Basketball is an extremely popular sport in China, and our basketball collection, in particular products for Adidas' NBA players like Derrick Rose, is very popular. The Originals line and the NEO collection, which was originally produced for the developing countries, are working out well in the style segment," says company spokeswoman Katja Schreiber. 
Innovation with a regional hint
The fast food industry also took Chinese culinary tastes into consideration and adjusted its menus, despite the fact that – almost by principle - fast food tastes the same the world over.

Kentucky Fried Chicken was the first company to add a traditional rice dish to its menu in China at the end of 2000. KFC's Beijing Roll is a piece of chicken rolled into a flatbread.

McDonald's jumped on the bandwagon in summer of 2013 and now offers Big Macs and fries alongside rice dishes – complete with chopsticks – in it's Beijing restaurants. Häagen-Dazs sells its ice cream in the street: Chinese like to be seen when enjoying such expensive delicacies.

Key brand attributes don't work
Last but not least, Dr. Oetker markets pizzas in China that are still round, yet a little thicker and spicier to better meet the taste of Asian diners. In addition, these pizzas can be made in a microwave, because the food manufacturer observed that "most Chinese do not own an oven".

Western companies have to shift their thinking and face the challenges," confirms management consultant Mary Bergstrom.

Consumer behavior differs
"Their proven concepts won't help them in China.Competitive spirit, fighting spirit – these brand attributes by sporting goods manufacturers seem out of place and don't work." A sneaker with a slogan "Be Yourself" or "Be Rebellious", for example, will not hit the nerve of young Chinese intenton adapting. "You can't sell this," Bergstrom says. She has dealt in depth with the consumer behavior of young people in China, and published the results in her book "All Eyes East".

Young people insist on individuality

People in China identify very strongly with their age group, Bergstrom continues. Those born in the Seventies, Eighties or Nineties want to be clearly distinguished from each other.

Something must clearly have gone wrong if adults were to wear fashions produced for kids. In addition, contrary to western beliefs, consumerism is not considered reprehensible but a mighty symbol of modernity and independent value.

Young people were stuck in a corset of familial and social constraints and expectations. They hardly had any opportunities to evolve their political notions. Consumerism seems to be the only option for free choice, and thus individuality is on the top of their list.

The key is communication
Companies must not neglect to communicate what is cool to those young people. "China's youth wants more than western or Chinese celebrities, more than technical gimmicks. They want honest brands that represent a personal value to them, that are creative and tell a story."

It seems that Nike has learned this lesson already: not without reason the world's largest sporting goods manufacturer opened its new flagship store in Beijing's Xidan section, the epicenter of Chinese skateboarding culture.

Yet one must not forget one thing. While the Chinese are willing to spend more money for international products than for local items, their quality expectations simply have to be fulfilled.

Social media as an outlet
Otherwise, the young and assertive generation will vent its displeasure and flex their muscles online – preferably on Weibo, a mixture of Facebook and Twitter. A small protest can easily blow up into a real nightmare.

This can even affect a top brand like KFC. When the company once refused to honor discount coupons, it caused near riots at a number of branches, which were filmed and uploaded online to demonstrate the contempt for the fast food chain and the might of the consumers.

KFC is not alone. Other foreign syndicates had to swallow harsh online critiques. In anger over a badly closing door, blogger Luo Yonghua smashed a refrigerator in front of the Bosch company headquarters in Beijing, another man hired a bunch of thugs to publicly demolish his Lamborghini.