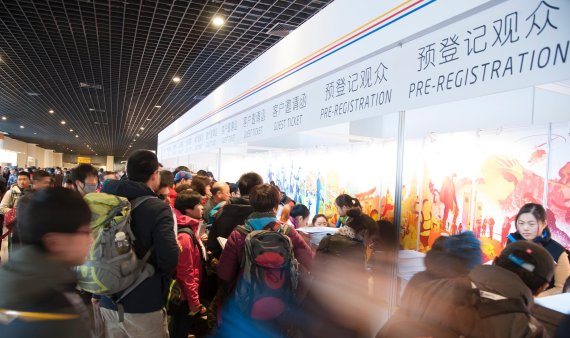 The success of a trade fair is defined by the square meters sold, the numbers of exhibitors and visitors – and, in the digital age, also through the social media presence.
In 2017, ISPO BEIJING placed even greater emphasis on its social media presence and was rewarded with satisfactory figures. During the live broadcasting of the trade fair via the Tmall app, ISPO BEIJING got 2.35 million likes. In addition, 40,000 comments were posted during the broadcast.
By way of comparison, at the considerably larger ISPO MUNICH, the project, which was carried out for the first time, brought 42,000 comments and 3.82 million likes. 
Tmall is part of the Alibaba Group

Tmall, in China, belongs to the mega-company Alibaba Group and is the largest B2C online shopping platform in the country. After ISPO BEIJING 2017 it was also pleasing that four of the exhibited products were linked with the term ISPO in their title on Tmall's website and that they could thereby also be found on Tmall through an ISPO web search.
Singles Day: This is how much money Tmall turns over in one day.