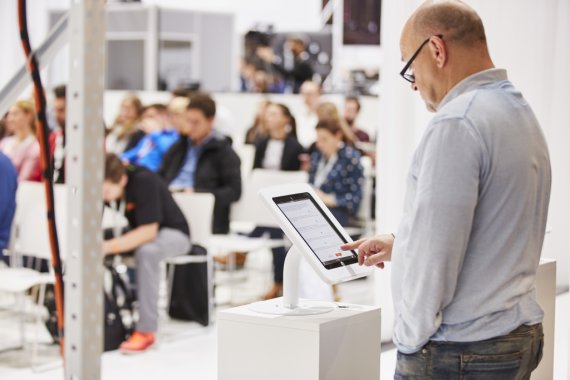 In part 1 of the interview, ISPO Director Tobias Gröber described the specific added value for retail and manufacturers. Here, he explains how major industry players like Adidas can play a part, which gaps the Digital Readiness Check reveals, and what added value retailers can experience through the summit on June 28/29 (registration now open).
ISPO.com: Mr. Gröber, how did the idea for ISPO Digitize, the summit for the digital transformation of the sports business, come about?
Tobias Gröber (Head of ISPO): We at ISPO started our own digital transformation back in 2010, so we know how challenging this can be. Fundamentally, we have always seen digitalization as an opportunity, not a risk. And in this process, which has been going on for eight years now, we have been in constant contact with the industry. For example, when we offered Open Innovation projects. The feedback we've received has repeatedly reminded us that, in many respects, the industry is not as far advanced as we think and needs urgent support.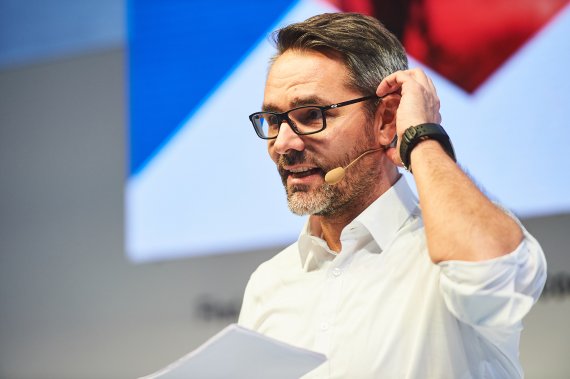 There was already a large area for Digitize at ISPO Munich 2018. There are also several ISPO Academy digitalization events – so why does it need its own event like ISPO Digitize on June 28/29?
Well, the advantage of integrating Digitize into ISPO Munich or OutDoor by ISPO is definitely that, as a retailer or industry participant, I can do one-stop shopping. In the future I will not only have to find out about the latest shoes, the latest equipment, the latest fabrics and fibers, but I will also have to see which new innovative digital technologies I need to make my business fit for the future.
Only: At the classic trade fair, the main focus remains on the brands, on the product. And that's why we now offer an independent format, because on those two days I can focus on the topics and not have to run from brand A to brand Z on top.
For many visitors, the Digitize area there was still a first point of contact with this topic in the field of ISPO Munich. What kind of reactions did you get?
The feedback was excellent. We had over 10,000 visitors to the area in four days. And Adidas reported that the rush was so great, they ran out of printing materials for their Speedfactory exhibition. There were regularly people queuing in front of the booth to share in this digital customer journey, the user experience. And it was clear in all the discussions that our team had that no one could ignore this topic. 
And what was the feedback like with regards to your announcement to make Digitize its own event?
Also excellent. Interestingly, we're receiving inquiries from several brands we never would have expected. Brands that are now interested in ISPO as a platform, and Digitize especially, coming from outside the industry and already equipped with digital solutions that they want to place in the sports industry. But at the same time from sports companies that already have digital solutions they'd be happy to share with the industry.
You mentioned the Speedfactory as a role mode for digitalization. For many, Adidas was the crowd puller for the first Digitize booth at ISPO Munich. To what extent have you opened up to competitors?
Adidas doesn't claim to be the only sports brand at ISPO Digitize. Quite the opposite: The issue concerns the industry as a whole, and that is why many should be there. Of course, all market participants compete with each other somewhere – but the sports business as an industry competes with other industries, and therefore the sports industry must prepare itself for the future to survive amongst other industries.
So how is Adidas involved in ISPO Digitize this time on June 28/29?
CEO Kasper Rorsted will hold a keynote. And they are involved as one of several partners in our Content Board, where we are advised on what content is on the agenda. And this also out of clear motivation for the industry: When the value chain as a whole becomes much more digital, I, as an employer, need different skills and different personnel. And so suddenly even big companies and big world brands in sports are competing with completely different companies from the technology sector that are much more interesting for the digital natives and the digital talents. This means that, all at once, the competitor for Adidas is no longer Nike or Under Armour – it's Microsoft, Google, Facebook.
You touched on the Digital Readiness Check. A free online tool wide open to the industry. What benefits can participants get from the 20 to 25 minutes they need for the survey?
First of all, that's relatively little time for such an important, future-relevant topic. And the big advantage the Check offers is that every participant receives an evaluation immediately after completion, showing where they are in their own digitalization and where their biggest gaps are. And then, of course, we point out paths for further digital support. Together with what's happening at ISPO Digitize, our support allows each company to create its own strategic roadmap for continuous improvement.
What findings have you been able to draw from the first participant evaluations?
The Digital Readiness Check has already shown that there are two major challenges: One is the issue of personnel, so on one hand: how I can organize myself in the future to be able to actively shape the digital transformation. And on the other hand, which digital skills I'm going to need in my team. The other big issue, which really surprised us, is that of digital payment transactions. That is, what payment options do I offer my customers today and tomorrow? In that respect, it's fitting that Wirecard is going to be one of ISPO Digitize's main partners.
Are there further findings by the Digital Readiness Check?
In addition to pricing and personnel, we've detected yet a third gap: cyber security and data protection. This is going to become a really big issue with the EU's new General Data Protection Regulation. Many still have to realize for themselves that this affects everyone, including retailers. That is why we will respond and focus on ISPO Digitize, to provide clarification and concrete assistance.
Summarized once again: What will you miss if you don't go to ISPO Digitize?
In positive terms: The participants will leave with much more knowledge, they'll have been inspired by new ideas, and will take concrete solution approaches for their own business with them.  Our goal at ISPO Digitize is that, in addition to visionary topics and explanations of where the journey in the future is headed, we actually reduce the complexity of the topic in such a way that every participant leaves the conference on Friday afternoons after the one-and-a-half-day summit, and can already get the ball rolling on Monday – thus taking a concrete added value home with them.
Read part 1 of the interview with Tobias Gröber: How Manufacturers and Retailers Benefit from ISPO Digitize