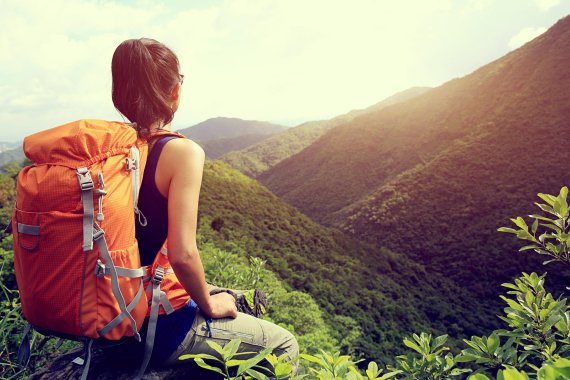 The lobby group BVOH is, according to its own sources, more than aware as far as the evolution of their members is concerned – notably the smaller ones. BVOH thinks that "thousands of smaller and medium-sized retailers in Germany and other European countries are close to shutting down". This speculation is the result of a recent survey conducted by the Association across Europe. The outlook is bleak.
The survey suggests that more than 10,000 companies have already downsized their workforce, seeing no other alternative to this move. Many of them would, otherwise, be close to giving up or going into receivership.
Brands are to blame – who else?
BVOH is known for being outspoken where the interests of their members are concerned. They do not hold back with their criticism when they feel it is warranted. The Association sees a major threat to their affiliated retailers.
Those responsible have been quickly identified – the brand merchants. "Their (the retailers) existence is at stake because they are victims of the behavior of manufacturers and brand owners, which is contrary to antitrust legislation. In Germany alone, some 20 percent of the online retailers are enduring approximately 25 percent loss of turnover due to these restrictions. Almost 50 percent of the online shops complain about declining sales because of the vendors' policies."
Sports brands are pioneers in controlling webshops
As a matter of fact, two or three years ago, certain leading sports brands were brought before the Bundeskartellamt, the German federal antitrust authority, to account for alleged violations. The country's high courts had to consider whether rules regarding product sales should be forced upon retailers. Unsurprisingly, this is mainly about pricing – but, shhhh – don't mention this as retailers in most countries and industries are free to make up their own price list.
The brands, which had to go to the antitrust authorities to defend their behavior, naturally did not mention the pricing question. Instead, they used arguments like unprofessional point of sale presentation of their brands and merchandise to support their case.
It is important to note, however, there is a suspicion that some vendors used their market dominance to impose rules. This was precisely the market power exercised on the retailers that the antitrust office did not appreciate. Prominent examples are Asics for running footwear, Deuter for backpacks and Adidas for a wide range of categories. The latter company eventually held their hands up when it became clear they would not win their case.
eBay is especially hard to digest for some brands
A core problem is the online marketplaces of the eBay variety. The major challenges to the brands are a) that the brands lose control of the conditions and the prices their merchandise is sold at and b) the value of their labels is diminished when their products are sold on a "flea market". Currently, the authorities in charge have decided that this is not an illegal way of trading.
BVOH – in the interest of defending the welfare of its members – mixed-up a few things. One example is that the Association talks about "interdictions to sell on online marketplaces". This is not correct, but this point of view reflects the situation – leading brands do have toolboxes which are overflowing with effective torture instruments. These are designed to hold retailers who have their own ideas on pricing at bay.
On the other hand, vendors have to deliver to their existing retail customers as long as they pay their bills. But there are also unofficial methods at their disposal like "delivery difficulties" to ensure that the shop has nothing on its shelves.
Read more here: Where digitalization has its limits
Internet dealers need online market places
BVOH has come to the conclusion that internet retailing definitely depends on online marketplaces. This is a result of a campaign called "Choice in eCommerce" which was initiated by the lobby group. According to the survey results, 12 percent of the participating retailers consider online marketplaces as their most important sales channel.
Oliver Prothmann, president of BVOH, is not amused about the current situation, "Restrictions don't have only a negative impact on retail. Consumers, too, are damaged by sales restrictions. They often pay more for products than they would if competition was working well. It cannot remain like that."
The Association does not deliver striking evidence for that assumption, but it is worth a second thought. More generally, it is clear that the debate is less about the consumer and more about a quarrel between suppliers and retailers.