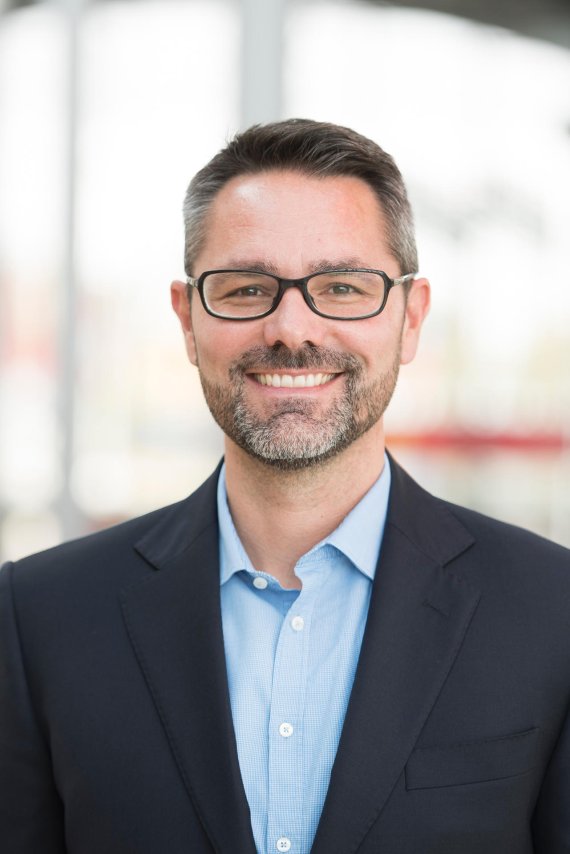 ISPO.com: Mr. Gröber, over the past few months the stock market in China has experienced a phase of extreme turbulence – prices have plummeted and trade was even suspended temporarily (you can read more about this here). On the doorstep of ISPO BEIJING: Do European and American retailers and producers need to worry about the booming Chinese market?
Tobias Gröber: It very well may be that the general reporting gives some people cause for concern. But if we dig a little deeper and take a more differential look at the material, we can truly see China's development, from the "extended workbench" to an incredibly consumer-driven market. We often use the term "the new normal" in this context. China is facing a transformation from a second or third-world country to a first-world country. The consumer sporting goods industry has taken a long time to make athletic activity and, above all, the reasoning behind it, accessible to Chinese consumers.
This is surprising given the fact that China, as a nation, places great value on sports and athletic success.
Let's put it this way: There's China and then there's China. The country is still a communist one, and these states traditionally define themselves through athletes and athletic performance. However, the big change happening now is that sports are not being regulated by the government. The motivation to engage in sports is intrinsic and comes from within people themselves. Of course, this is much more sustainable than forcing someone to do gymnastics simply because they have the perfect body size for it.
"Issues like environmental protection and sustainability are taking center stage"
Where do you expect to see the strongest growth in future?
If we take a look at Chinese society and its development, three clear trends will arise in the next five to ten years. The issue of health and fitness – something the government is paying a great deal of attention to as well – will become very important. The Chinese now have free time and want to spend it actively. They want to be healthy. This means that issues like environmental protection and sustainability are taking center stage, which really was not the case for a long time. Everyone remembers those images of people wearing face masks in Beijing. The pressure to change something is growing in China. In addition, winter sports is playing an ever growing role – not least thanks to the 2022 Winter Olympics. And I consider the third major field of growth to be running in the forms of road running and trail running.
What distinguishes Chinese runners from Western runners? Is there any difference in consumer behavior?
The Chinese are a very sociable people and really enjoy running in groups. In addition, sports in people's free time is still considered a status symbol and business people often use it to network. In terms of quality standards, Chinese runners are at least on the same level as their Western counterparts. And wearables are becoming a major deal in China.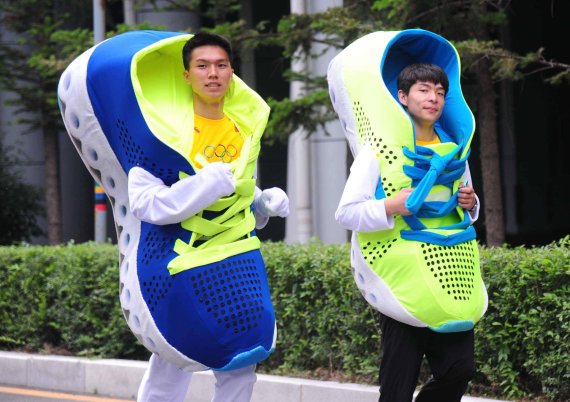 "Running is becoming a mass movement"
Is training done differently in China? You yourself have already mentioned the poor air quality.
I had a very interesting experience a few years ago. I joined in a breakfast run during ISPO BEIJING, and a warning had been issued by the government itself about air pollution. They advised against exercising outdoors. I did it anyway and surprisingly did not notice anything. Of course, in the long term this is not healthy and it is something that is ill advised to imitate. But one thing did make an impression: just how many people I saw running. Even older people engaging in Nordic walking with poles they'd made themselves were out and about in the park. In brogues, and not in athleticwear. Urban planners are now thinking about parks, and the number of marathon events is growing at a rapid pace. Running is becoming a mass movement. And when the air quality is poor, people still go to the gym (read more on fitness trends in China here).
The outdoor segment in countries like Japan and South Korea is a real workhorse. But what about on the Chinese market?
Everything happens a little bit faster in China than it does with us. The same is true of the outdoor market. The growth seen over the past few years was extreme, but the market is now consolidating. The sale of goods was somewhat unstructured, and the personnel was not trained very optimally. This means we still have room for improvement. Nevertheless, it must be said that, when it comes to market saturation, the Chinese have done in ten years what took Europe 25 years to do. The number of brands is currently falling somewhat, and the industry is undergoing a kind of self-cleaning process. But the market is definitely here to stay.

What can retailers and producers do to revive the market a bit?
At the moment, the market in China only exists in the eastern part of the country in the major cities on the coast. Producers and retailers must now reach out to the western part of the country, in the second- and third-tier cities. The discrepancy between mega-cities like Shanghai and the back-country of China is still really quite vast.
How specifically could this be accomplished?
There's a saying in China: Every kilometer you travel away from the coast takes you back in time by a year. At the same time, the country is incredibly diverse, geographically speaking. There are mountains, deserts and tropical regions. And China is a multi-ethnic state. All of these factors must be taken into account when designing individual strategies. One thing that these strategies must have in common, however, is that consumers must be gradually introduced to the outdoor industry.
"The government will make massive investments in winter sports"
After the 2008 Summer Olympics, Beijing's bid for the Olympic Games in winter 2022 was accepted as well. How has this mega event affected the market already?
Even if it'll take a good six years until the Winter Games are held in Beijing, we're already feeling a boom coming on at ISPO BEIJING and our partner trade fair ALPITEC. Topics like ski resort design and infrastructure are now coming into focus. Thanks to the Olympics, the government will make massive investments in winter sports, thereby enabling its people to discover winter sports as well. The number of ski manufacturers at ISPO BEIJING has markedly increased, and ALPITEC has doubled is exhibitor space.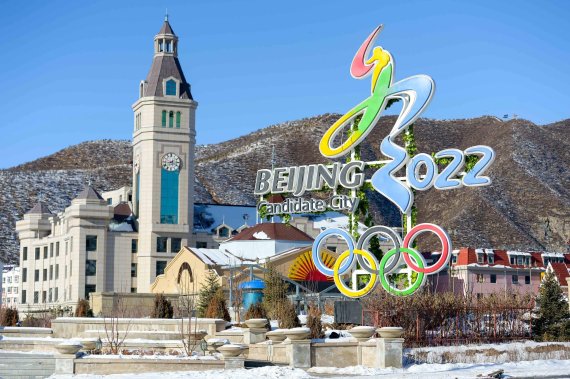 How should we picture the ski market in China? Just how big is it?
Taking Beijing as an example is very useful here. The government is building an express train that will bring winter athletes to the ski regions in 30 to 45 minutes instead of four hours. Access is being facilitated and the amenities provided at the approximately 500 ski resorts are being expanded. We simply cannot compare this to previously, when winter athletes were still being transported up the mountain in donkey carts. There are now ski halls and Chinese people who have been skiing in Europe, as well as influence makers like actors and professional athletes who have discovered the sport for themselves. And skilled ski and snowboard instructors to boot. The overall package is improving.

Europe is trending more towards rental equipment, with the focus on comfortable and easy travel. How are things looking for China? Buying or renting?
The fact that rentals are currently experiencing bigger growth stands out here. And no wonder – if I've never had any experience with this sport before, why would I immediately go out and buy a complete set of equipment? Interestingly, snowboarding is more popular in China, especially with children, because it's easier to learn.