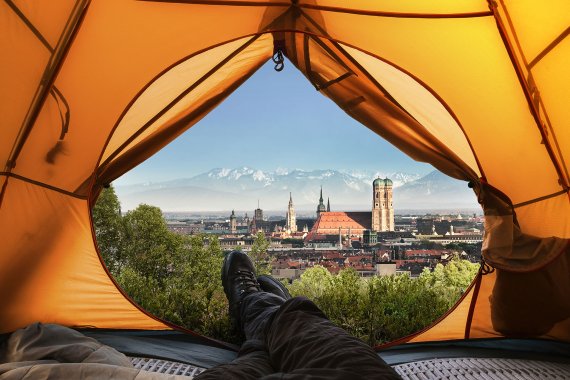 From October 5 to 7, 2021, it's that time again! Then the outdoor community will finally have the opportunity to meet in person or online again at OutDoor by ISPO. Exhibitors can show how they are shaping the future of outdoor on presentation areas on-site at the International Congress Centrum (ICM) in Munich as well as on the virtual conference platform.
The curated and themed presentation areas are ideal for companies that want to showcase innovations and brand insights that reflect these trends and themes in products, processes or materials, or embody corresponding attitudes in their products and services.
Companies can be on site as exhibitors on the various sized presentation areas for as little as 1,999 euros.
The Responsible Revolution: How will we do business (sustainably & responsibly) in the future?
Topics: Sustainability, Circularity, Green Deal, Supply Chain Challenges, Corporate Social Responsibility, Social Businesses & Economies, Purpose-driven Business, Green Tech & Digitalization and many more.
The Post-Covid Consumer: How will we live and consume in the future?
Topics: changing consumer behaviour, Sharing Economy& new business models, We vs. Me, diversity & new lifestyles, Health (mental & physical), Up- & Recycling Wave, Nature Bathing & Thriving, Urban Adventures, Pro Aging & Silver Societies,Purposeful Travelling and much more
The OutDoor Showroom of innovations & highlight products: Focus on the living worlds
Topics: Body,Mind & Ease (yoga, mental self-care, physical recovery and more), Adrenaline & Adventure (MTB, surfing, mountaineering, climbing and more), Urban Playgrounds (fashion, skating, commuting, urban gardening and more), Nature Escapes (resorts, vanlife, hiking,discovering new things and more)
As a speaker & presenter within the conference platforms, companies and organizations can also share their best cases, insights, solutions, data or inspiring stories.
Of course, companies and organizations can support the event as a curator or partner and thus contribute new perspectives and expertise as well as seek networks.