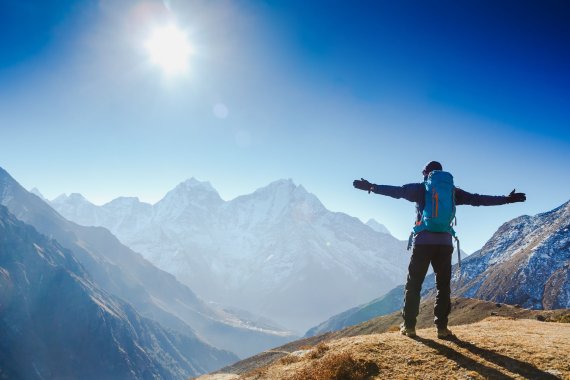 Markus Hefter and his team have made a lot of phone calls over the past few weeks. For him, insight into the industry and personal contact with company representatives and retailers are the key to a successful event. These insights were instrumental in the joint decision by ISPO and the European Outdoor Group (EOG) to move OutDoor by ISPO online & on-site to the fall and to rethink the concept.
In an interview, Hefter explains the ideas behind it to ISPO.com.
ISPO.com: Markus, first of all the most important facts. What is the status with OutDoor by ISPO and why the new date from October 5 to 7?
Markus Hefter: Of course we would have loved to have an event in the summer. However, we are observing the current course of the pandemic very closely and that has taught us that we have to be cautious on the one hand and pragmatic on the other. Hence the date in October as OutDoor by ISPO online & onsite. It is very important to us that it is understood that we are planning this event as a physical industry get-together with plenty of space for exchange, information and inspiration, hence the addition of the "Global Summit Edition". Because of course we are aware that the order season is over at this point.
We made this decision together with our partners from the European Outdoor Group (EOG) and after numerous trusting discussions with numerous other company, retail and association representatives. With this clear decision we want to give all exhibitors planning security and not tie up resources.
For OutDoor by ISPO, the forces will be bundled once again, right?
Yes, our partner, the EOG, and we are entering into a cooperation. The European Outdoor Summit 2021 in Annecy was originally planned for October 7 and 8. Instead, it will now be incorporated into the OutDoor by ISPO 2021 and will lead the face-to-face programme turning it into the Global Summit Edition.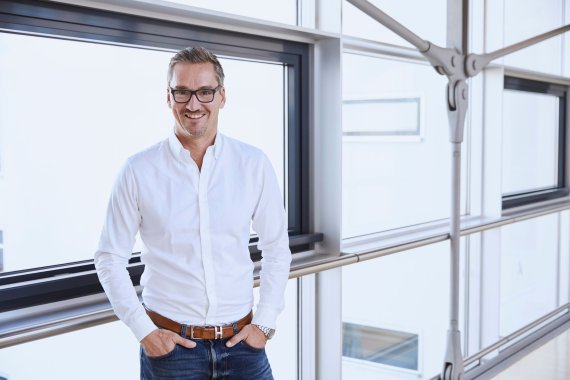 What will be the focus at this Global Summit Edition?
There are two central focal points here:
The top priority is the personal exchange on-site in Munich. OutDoor by ISPO will be the first face-to-face meeting of the international outdoor industry in over two years. We will ensure this with exciting workshop topics, but also by creating sufficient space for important informal discussions and opportunities for networking. Of course, we will also extend this exchange into the digital space.

We want to offer a platform for inspiration, knowledge transfer, collaboration and joint projects. Shaping the future together and with each other is the top priority here. This is done with a view to the challenges we all have to face together. Be it the effects of the pandemic, climate change, but also the shift of life into the digital world. Always in the firm belief that the outdoor community is at its best when knowledge is shared and solutions are found together.
So why should exhibitors participate at all?
As I said, October is of course too late for classic product presentations and this OutDoor by ISPO is not a classic trade show. However, we would like to offer presentation opportunities where brands can present current developments, projects or innovations or present the current highlight products in an appropriate setting. At the same time, it gives exhibitors the opportunity to use a separate area for confidential discussions.
We will be communicating exactly what the participation opportunities for exhibitors will look like in the coming weeks, as soon as it also becomes clearer how many people we can physically plan to have in Munich. We are currently in the process of finalizing the packages consisting of presentation space as well as opportunities for inclusion in lectures, workshops, and digital expansion. In doing so, we are drawing on the experience gained from the ISPO Re.Start Days and ISPO Munich Online. The feedback from the industry is clear: There is a great desire and anticipation for a joint event with "real" people.
Markus, to conclude on a personal note, this is certainly not an easy time for you as a team at the moment. How do you feel about that?
Yes, you are right. The pandemic poses enormous challenges for all of us, and because of its length and the efforts involved, we all need a lot of strength and energy right now. Our work is determined by many uncertainties. Last year, we developed new concepts for OutDoor by ISPO, then ISPO Munich and finally ISPO Re.Start Days. We were not able to implement all of them as planned. But that's precisely why I'm particularly proud of the fact that we were able to hold two events very successfully, ISPO Re.Start Days and ISPO Munich Online.   
Basically, I can say that we have learned and taken away a great deal during this intensive period. In particular, we learned a lot about how to host digital events. I am very happy about that, especially with the upcoming OutDoor by ISPO on the horizon. Because of course, we will enable digital participation for everyone who cannot attend, for example, due to travel restrictions, and thus make the event even more inclusive and accessible.