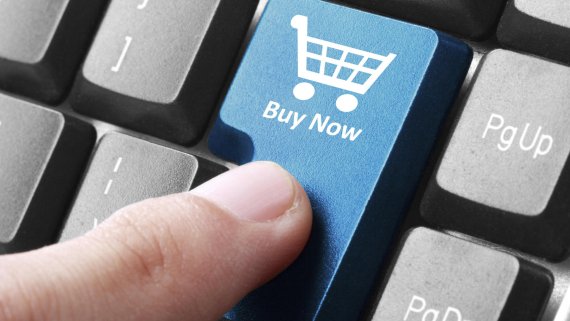 Recently news spread through the industry, that Nike wants to renounce its long-standing opposition to Amazon and instead commit to cooperation. In a future pilot project, Nike wants to sell a selection of their products directly through the Amazon platform.

How is sports business changing? Get ready for the future with ISPO ACADEMY >>>
Nike Expects Turnover to Increase by up to 500 Million US Dollars

"We are looking for opportunities to improve consumer experience with Nike through Amazon," said Nike CEO Mark Parker. Experts estimate that could bring the company 300 to 500 million US dollars more in revenue. A huge blow for the distributors who until now had been able to do business with Amazon alone – and a jump in the value of Nike stocks.
Nike's change of decision is reflective of a general turnaround towards online business. The fact is that more and more brands are registering lower numbers when it comes to their own online shops, something that can be explained with the growing importance of market places, which have continued to develop in recent years.

The fact that market places are becoming more and more interesting has many reasons. For one thing, customers often search nonspecifically for products and go where there is the most choice; generally not the websites of specialist distributors and brands. Nowadays you need to be present where the customers are looking in order to be found.

On the other hand, the necessary technology and appropriate service providers are available to link together product inventories with different systems. That is by no means trivial. The simpler the process becomes, the more small distributors can profit from it.
Market Places as a Third Business Area
Online experts see a new chance for distributors and manufacturers in the "platform economy", as well as the next step in the development of online commerce. "Market places are becoming the third line of business alongside stationary commerce and online shops," say Matthias Schulte about Tradebyte.

The technology company specialized in market place solutions and was taken over by Zalando in 2016. It is no coincidence that Zalando, Karstadt and Otto are snapping up technology companies, market places and online distributors. They all want to become market places themselves. At the same time, more and more medium-sized enterprises are adopting the same model, becoming market places or attaching themselves to others.

But the idea that everyone will soon sell everything is unlikely. That is of no added value to the customer. According to Jan Kegelberg, Chief Digital Officer at Sport Scheck: "As a distributer you have to find a convincing answer to the crucial question, 'why does the customer come to me and not Amazon or Otto?'" Specialism and genuine competence are not the answer.
Advantages of the Market Place
Essentially there are two different ways: distributors and manufacturers either sell their own range on another market place, or they become one themselves. The combination of both offers above all new chances, because both variants have advantages: if you sell through a market place, you can use the full scope and technology of large players.

Especially smaller distributors and brands can test their online ability through market places without having to heavily invest in technology at the same time. For niche providers that quickly become constrained in the home market, it is relatively simple to achieve an international roll-out through foreign platforms.
By extending your own online shop to the market place, you can expand your range and also take up products that were economically unattractive through classic purchasing but have a high relevance for customers.

Sales are then generated through commission, which are independent from your own purchasing and therefore without inventory risk. Market places are also attractive for manufacturers: the commissions are generally lower than average trade margins.
New Market Places in Sport
There are also numerous market place initiatives in sports retail. Above all the sports associations that are gradually developing with their online shops. By the end of the year, Intersport wants to introduce the first online market place of its own. Some 60 distributors are to be associated with it.

Sport 2000 is currently gaining market place experience through Schuhe.de, which along with the Zalando market place is connected to the Sport 2000 website. Bit by bit, the whole product range is to be featured on their own market place. Sport Scheck has also got on board with market places.

Since 2016, the distributor has added to their own online shop through external avenues, e.g. Outfitter, Reima, Doorout and a trampoline supplier. Adidas will be the next to join in. At the same time, parts of the Sport Scheck range are available for example through Amazon or About You, Otto's fashion channel.  
The Challenge of Complexity
The customer plays the prominent role when it comes to the race for the best position in online trade.  All the efforts of online players, organizations, distributors and brands are centered around becoming more relevant for the customer. Sales, although necessary, become a secondary effect that will only come about in the future when everything including content, consultation, range selection, service, price etc. can be made to effectively work together.