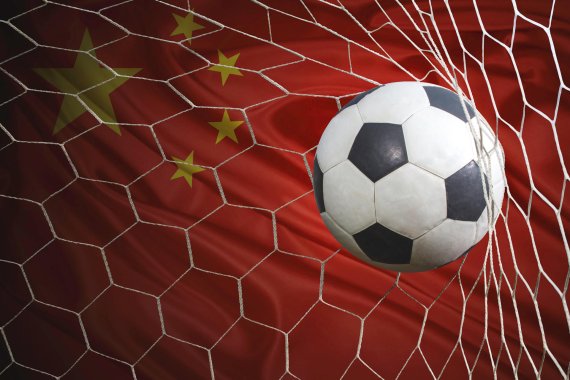 The Chinese Super League has invested more than 330 million euros in new players, meaning the market is changing – it's not just the English Premier League that's proving tempting with absurd transfer fees and insane salaries for average players, all of which is making things difficult for leagues that don't have the resources to cover these amounts. 
ISPO.com: How has China become such an important soccer market?
Jörg Neblung (owner of the Neblung Sportsnetwork agency): This development was only a matter of time. And these transfers are just the beginning. We've seen how the sheiks are diversifying to move away from their core business of oil. The same motivations are there in China as well. When the time comes that all of their wines and works of art are gone and sold and shares no longer offer such great potential, rich Chinese will then discover soccer as a platform for both play and commerce. Soccer unites the world and opens markets. And China is an enormous market with a billion potential fans.
But where is the framework, the basis for Chinese football?
Structural work is also being done in terms of youth work: Training centers are being build and foreign coaches are being recruited. But they still don't have a functional youth league. It'll probably be another 20 years or so until China's national team plays an important role internationally. But the first step is establishing the Chinese league as a spectator magnet with the help of prominent new additions.
As an agent, would you recommend a German play transfer to China?
Whether or not it makes sense for a German player to transfer there comes down to individual personalities. Can I handle the adversity of living in a completely new environment? Can I get my head around that as a person? Will it work for my family? There are circumstances you have to be able to live with – be it air pollution or language barriers. If you can get to grips with those circumstances and your family can stand it as well – why not?
Maybe because coming back is difficult?
The offer from China has to be absolutely unethical and solvency must be assured. If a player can make a secure living from this commitment, who could blame him if he chooses this option for security? You have to put yourself in the player's shoes in this situation: Do I take an annuity agreement that will allow me and my family to get by until the end of my days? That said, every has to be conscious that if they up and move to China, there's no way back to the elite world of top soccer.
Is that a negative development for German soccer?
If the Chinese clubs are buying out more and more players from the Bundesliga then that is good for German soccer. The transfer income benefits the training facilities and the smaller clubs since this income is invested. The money received by those at the top trickles down along the pyramid of German soccer. This allows us to place greater focus on training talented Germans.
Read about the economic background of China's expanding soccer market and their attempts to establish soccer there.