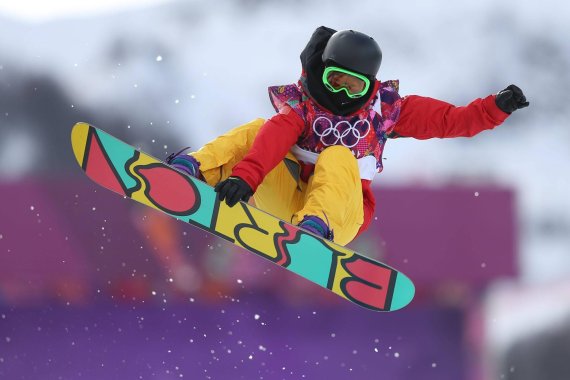 The sport has gained momentum in just a few years and will enjoy even more thanks to Beijing's successful bid for the Winter Olympics in 2022. We spoke to China expert Miriam Hanna Deller about perspectives for the sport in a country always ready to embrace new trends.
How many active snowboarders are there in China? "That's the figure that everyone wants to know," says Deller. Apparently no one knows exactly how many Chinese are involved in the boardsport.

"Our guess is that there are 20,000-25,000 core snowboarders who are active on a regular basis. The growth rate has been at some 30 percent every year."
The number of people who go snowboarding occasionally or try it out once is estimated to be significantly higher. "It's certainly in the hundreds of thousands", the Austrian expert on Chinese action sports points out. 
Olympics critical for evolution
The development of such a new sport – "it only began around the millennium" – depends to a large extent on the availability of proper infrastructure (Get more information about the topic).

Enthusiasts need good snow conditions as well as reasonable transport and accommodation at the resorts.
"China has seen tremendous investments in this sector over the past few years, and there is much more yet to come thanks to the Winter Olympics in 2022. New airports and a high speed train will be built," Deller explains.

There will be a fast connection to and from Beijing in order to get people to the snow. "By 2018 or 2019, there will be a fast train connecting Beijing with the Olympic snowboard center of Zhangjiakou in less than 45 minutes."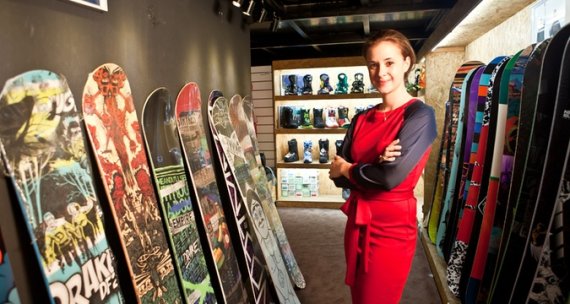 Having top sports at the Olympic Games is certainly one way to raise awareness in the wider public.

It also comes in handy that Wang Lei, China's snowboard legend, is not only president of the China Snowboard Association (CSbA), but was also Asia's ambassador at the last World Snowboard Day which was celebrated Dec. 20, 2015.
Stacked winter-sports schedule
This season will culminate from March 9-16, 2016, when China will be at the center of the snowboard universe as the country hosts the world championships for the first time ever.
Deller talks of major events and top athletes, but also of the China Snowboard Association's efforts with grassroots marketing.

This winter's schedule has been packed with activities to encourage people to get out in the snow and try snowboarding. The events are targeting non-professionals and beginners alike.
Celebrities visit Snowboard Camps 
"We need to create interest and we want to push people to encourage them to share our passion", explains Deller describing the federation's mission. Some ten grassroots events take place this season.

For the first time, there was a camp sponsored by Nitro, among others, organized by tour operator Elooa.com. The camp took place from Jan. 3-8, 2016 with over 20 participants. Needless to say, China's champion Wang Lei was involved in the awareness-raising.
Girls and women are specific target groups that the federation wants to address. Under the helm of the World Snowboard Day a few days before Christmas, the CSbA organized a Pro Women Event that enjoyed prominent support – courtesy of Zhu Hong, one of China's professional female snowboarders.
Brands play an active role
These local activities would be hardly possible without the commitment from the brands and their respective local representatives. Vendors playing an active role in supporting grassroots' marketing include Nitro, Skullcandy, L1 Premium Goods and Dragon Alliance – and many more besides.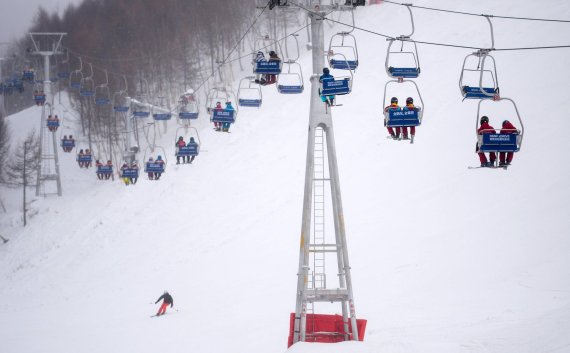 In recent years, the quality of shops and their assortment has improved, too. Without capable retailers, it would be virtually impossible to meet the demand for equipment.

Among local retailers, the Cold Mountain chain is widely considered a prime mover. It currently operates 12 stores in the country, offering longboards in summer and snowboards in winter. The outlets stock a wide range of both core and commercial brands.
Miriam Deller has been snowboarding in China since 2005 and has been greatly involved in the development of the local snowboarding community. The Austrian expert represents the China Snowboard Association on the board of the World Snowboard Federation. Deller is publisher of the book "A Decade Of Snowboarding In China", which was published with the support of ISPO BEIJING, Burton and Skullcandy. Since 2014, she runs the Token agency, the European arm of the Beijing based consultancy Core Power Asia specialized in action sports.