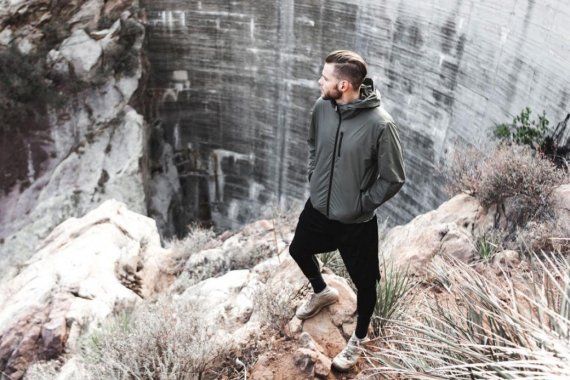 The fact that the industry has been set in motion can be seen in the many new terms suddenly emerging everywhere. What used to be called Urban Outdoor and described technical collections designed more for city environments has now taken on very diverse designations.
At Jack Wolfskin the segment is called something like "Everyday Outdoor," and Schöffel presented its new "Outleisure" line, the name of which the brand also trademarked. At New Zealand-based newcomer Alchemy Equipment, the name is the somewhat bulky "Performance-Driven Style." At ISPO MUNICH, Falke launched a new line named "Elegant Performance."

What direction do you think the outdoor industry is developing in? Stay on top of the sports business with ISPO ACADEMY >>>
The Trend Is Turning Towards Urban Outdoor. 
The list could go on. What is clear is: The industry is search for new fields of growth, and they're looking in the mountains, but instead in the cities. Naturally, that was the case back during the booms of the past.
What is new, however, is the fact that the technical outdoor look was "in" during the outdoor boom and generated natural growth. Now that the boom is over, the classic outdoor brands need to reinvent themselves to be able to continue to score points with the urban audience.
As different as the terms are, the concepts are similar: it's always about setting highly fashionable accents and combining them with technical knowhow. The customer should decide where they want to wear the clothes – the classic separation between outdoor and urban wear only makes sense in their peak expressions.
"Style has never been as important as it is today," says Peak Performance CEO Nicolas Warchalowski. One tried and tested method of obtaining fashion expertise are design cooperations.

The North Face Is Focusing On Design Cooperations
Peak Performance has just announced it first cooperation ever with British designer Nigel Cabourn. The small line consists of 20 pieces and includes a slope-suitable lambskin coat and ski pants.
The North Face is among the pioneers in the design co-op field, and has already been developing special collections with Supreme for ten years now. It isn't completely without risk, however. The story of Helly Hansen is a lesson for many, and last season's fashion offensive also cost Odlo plenty of money.

The dose makes the poison. "As long as we're first of all famous for our outdoor expertise," says Jeremy de Maillard of The North Face, "we're also allowed to have activities in other sectors."  
New Target Groups: Fashion Customers, Streetwear, and Post-outdoor
What people called urban outdoor has potential, especially among men. Here several small brands have emerged in the last few years, brands that, with highly technical products and emphasized clean looks, have established fashion with a performance character as a niche product.
The first impulses came from the North American and Japanese markets, for example from Outlier in New York, fashion off-shoot Veilance by Arc'Teryx, or White Mountaineering from Japan. All of them are at home in the premium segment, and can hardly be found in classic sports and outdoor retail.
Peak Performance also doesn't have that in mind with its design collaboration. The target group is fashion customers: "The collection can be found in our stores and, of course, with Nigel Cabourn," explains CEO Nicolas Warchalowski. "Many fashion customers only know us at all from this collaboration."
Functional Clothing For the Streetwear Clientele
In contrast, Alchemy Equipment feels more at home with the post-outdoor people, that is those who appreciate the merits of outdoor collections but no longer want to look like outdoor people. Even the young streetwear clientele is flirting with the idea of functional clothing, but it has to stay affordable.
Fjällräven and Patagonia have already made names for themselves there. New brands in this segment include Poler Stuff, Aether, Topo Designs, Coldsmoke, and Heimplanet.
The new interest in a healthy, environmentally conscious lifestyle is bolstering. Many new online shops, magazines, and blogs like Huckberry, Walden, and Outville service precisely this attitude towards life for the young target group that identifies with being outside, but isn't looking for the extreme mountain adventure that classic outdoor brands use to advertise.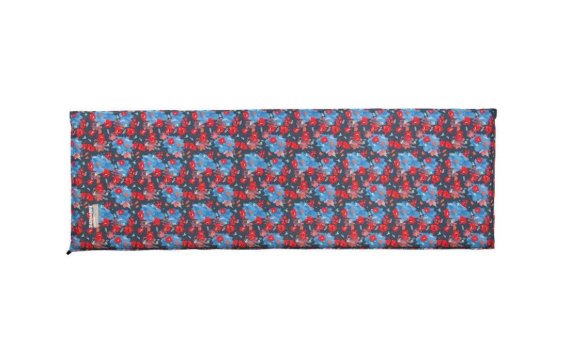 Retail Is Opening
This target group isn't just interested in clothing. Equipment like backpacks, sleeping bags, tents, everything that makes being outside nicer is just as important here – but it has to have a new, fresh look.
And in which stores does this new outdoor target group feel at home? Anny Cardinahl, owner of the consulting agency Outdoordeluxe: "The fashion customer isn't going to go into an outdoor store. There are too many brands there that don't interest them. It's no use if the fashion is beautifully presented in the store; the decision is made at the door."