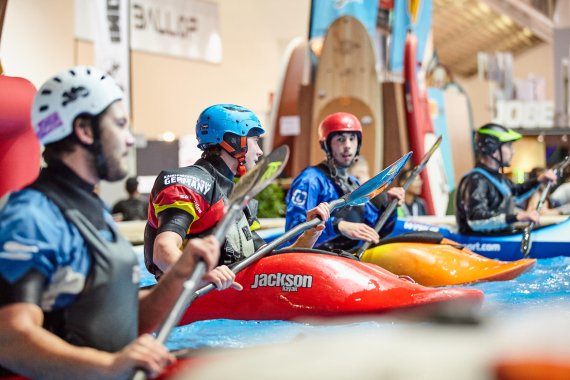 Outdoor-industry insiders Sutton Bacon and Darren Bush are behind Paddlesports Retailer. Since 1994, Bush has also organized America's largest paddle sports expo, Canoecopia. The show is "for paddlers, by paddlers," said Bacon at canoekayak.com.
Bush says: "After hearing that OR was moving to June, it became clear this meant the end of paddlesports in Salt Lake City. There's just no way vendors or retailers can leave their factories and shops in peak season."
Surf Expo Also Wooing the Paddlesport Community
The location, north-west of Chicago, was chosen because it was a convenient place for retailers to travel to, whether from the USA or Canada – and this has already been shown by Canoecopia, as Bush and Bacon shared.
However, Emerald Expositions, the organizers of Outdoor Retailer Summer Market, are not letting the many canoe exhibitors go without a fight. They are trying to attract the paddlesport community to the Surf Expo in Orlando (September 7-9, 2017).