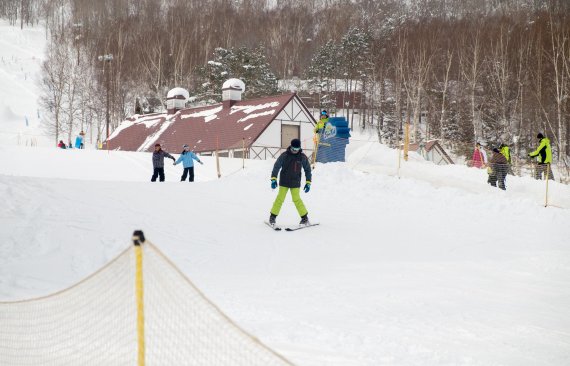 The deal makes MND responsible for the construction of all ski lifts, snow cannons, and safety equipment for the entire resort. The 2,100-meter Snowland Abode Holiday Resort will stretch across the counties of Chicheng and Chongli into the province of Hebei, and will offer winter athletes a total of 55 kilometers of slopes across 160 square kilometers.
Winter sports near Beijing and Tianjin
"By building Snowland, we can appeal to 43 million potential winter athletes directly with our proximity to the cities of Beijing and Tianjin," explained Hubert Shea, CEO of Snowland. "We'll also be creating over 500 jobs in the Chicheng and Chongli regions."
Read here: The Freeride World Tour is planning events in China and Korea

The project, planned in three phases, will be outfitted in the first section with three chairlifts, 15 kilometers that can be completely covered with artificial snow, a beginner's hill, as well as a recreation area. The contract volume will be paid to MND in staggered amounts, with the French company collecting 20 million euros for the first phase in the 2017/18 period.