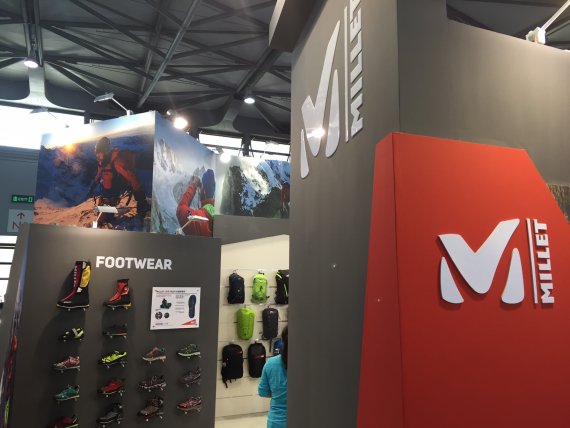 For Yun Li, the positioning of Millet in the market is clear: He considers the company to be one of "the top 3 mountaineering brands in the country". The plan is to prove to the mountaineering community that it is an "authentic, innovative and desirable brand".
Various distribution channels, but one target: the consumer
This approach is naturally claimed by many brands, but Yun Li has a strategy to penetrate the Chinese market. A skillful distribution model is key to his plan: The French company believes in an elaborate system of various distribution channels. This would consist of independent specialty retailers in the first and second tier cities in the first instance, but also single-brand stores and e-commerce on the big local platforms like JD and Tmall.
Sanfo: How to make money with sports events in China
Reaching out for the opinion leaders
Simultaneously, the marketing is focused on the consumers and notably the opinion leaders in the mountaineering community. To reach them Millet China has adopted French concepts like "Guided by guide", which concentrates on athletes and mountain guides who would recommend the gear to their own clients.
On top of that, Millet China uses the idea of the "Chamonix Base Camp", a series of events where Chinese retailers and mountain guides would be flown into France where they can test the products in the Alps.
Water Sports Paradise Hainan: Surfing in Tropical China
No crisis in the high-end segment
As for Millet, Yun Li sees no impact from the general slowdown of the local economy. He points out that the brand is not positioned in the mass market, where it is mainly the pricing that matters.
To improve its sales strategy, Millet shows at ISPO Shanghai 2016 mainly to find the right regional distribution partners in order to better penetrate the market.
Thibaut Cornet, in charge of international wholesale, said that Millet's plan has already paid off in this first sales season. After having changed the distribution partner more than once in earlier years, the company now handles the sales itself.
In 2015, Millet decided to hand over sales to its Chinese subsidiary, which had been working for the French for many years – but as a manufacturer and not as a sales organization.
Read here: China's outdoor market continues to show healthy growth