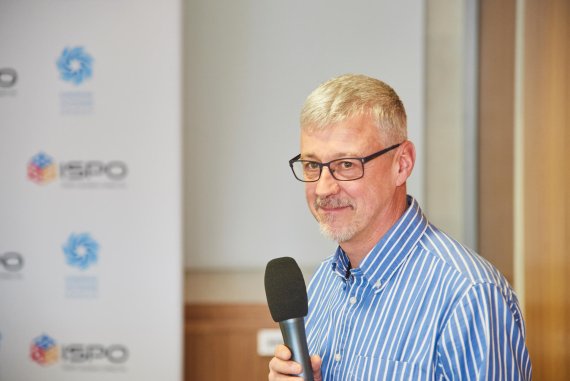 1. The importance of ISPO for the EOG
Well, ISPO is hugely important for us. I mean you just have to look around at the size and the scale and the commitment of the brands. I think Mr. Dittrich explained it at our press conference once again the Outdoor community has grown at ISPO and I believe as a single community it is now the largest single community within ISPO. So, you know, Outdoor is an impressive overall growth factor within ISPO.
2. The engagement of consumers
I think the most amazing thing is the consumer engagement.. I think it is incredible, you know, if you look at the statistics then you'll see that ISPO has a substantial discussion with consumers. Now, you know, you would say trade fair, how does this happen? And that happens, because ISPO is disseminating information, the boundaries between what is trade and what is consumer now are merging. Consumers expect to know what's going on, they want to hear what is going on here at ISPO.
3. The digital transformation of ISPO and the outdoor industry
My final comment is the other amazing thing is the communication on the digital side from ISPO is not a peak. It doesn't suddenly come in a massive peak around, you know, the time of ISPO MUNICH show it works all year round. There are small peaks, when the show is on, but it is a continuous all year round effort. I think it is amazing. Really good.