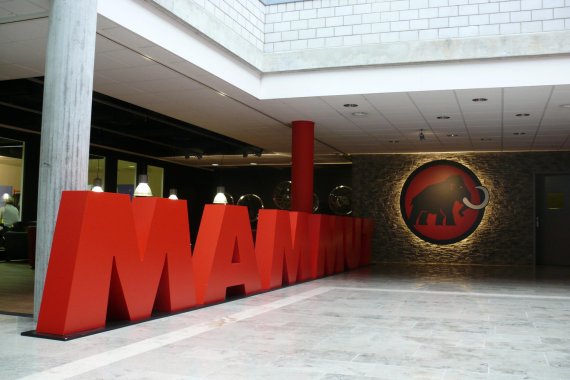 In the financial year 2016, revenues fell by 2.9% to 233.4 million Swiss Francs (around 217 million Euros) compared to 235.3 million Swiss Francs in the previous year. Net sales fell by 0.8% compared to 2015.
In the important DACH region which brings in 48.6% of Mammut's whole revenue, the company turned over 7.4% less. In contrast, the sales performance in the Asian and European markets outside the DACH region rose by 6.4%. 
According to information from Conzzeta, to whom Mammut belongs, price increases that Mammut initiated in 2016 after the currency distortions in the previous year, as well as cautious management of costs made an positive impact. 

A higher margin pressure and stock surplus in winter caused by the weather are thought to have caused the lower revenues in the German-speaking area. At the end of the year the registered orders and pre-orders for the summer season were slightly above those of the previous year. 
Last year, Conzzeta AG separated from CEO Rolf G. Schmid. Conzzeta saw a clear growth in a five-year plan - Schmid was no longer expected to do so after weak financial figures in 2015. Oliver Pabst took over Mammut on 1 September 2016.