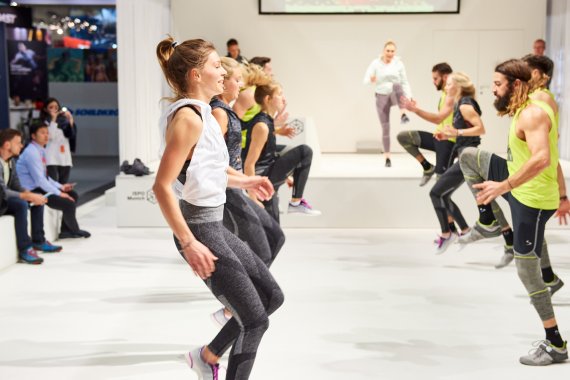 +++ 5:00 p.m. +++ Magnus Edholm, Siemens, talks about "unleashing the power of digitalization in the sporting goods industry". He says: "One of the benefits of digitalization: the digital twin. The digital twin allows the continuous improvement of products and production. This means reduced time to market, higher flexibility and reduced costs."
+++ Tuesday, 4:59 p.m. +++ Christoph Fraundorfer, co-founder of My Esel is pleased about the award as Overall Winner at ISPO Brandnew: "The overall prize from ISPO Brandnew gives us a big boost. My Esel represents a lot of what the ISPO Munich stands for. Our product is not only sustainable and innovative, but thanks to digitalisation we are also able to produce each of our bicycles individually for each customer."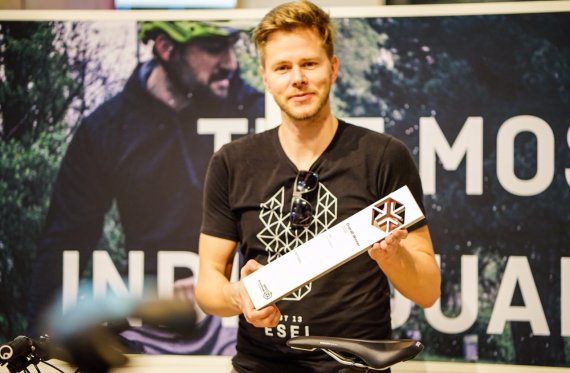 +++ Tuesday, 4:22 p.m. +++ The Wearable Technology Conference takes place during the ISPO Munich. Torsten Wingenter, Chief Digital Officer of Lufthansa and Antje Hundhausen, Vice President Brand Experience Telekom presented their joint future and research projects there. Two ideas are combined: Lufthansa's Flying Lab and Telekom's fashion merger. For example, Flying Labs are available for special flights to trade fairs such as the SXSW and consist of two parts: Presentations and product tests, especially of new digital developments.
Telekom's Fashion Fusion aims to bring together and promote technology (e. g. wearable technologies) and fashion experts. The result is a start-up for Smart Sportswear. This replaces the fitness trainer in combination with a mobile app.
Fashion Fusion and Flying Lab are now following a common path. To make flying an experience, for example, a design thinking process has resulted in a Smart Chair with a cocooning hood for virtual reality and smart glasses for flight attendants.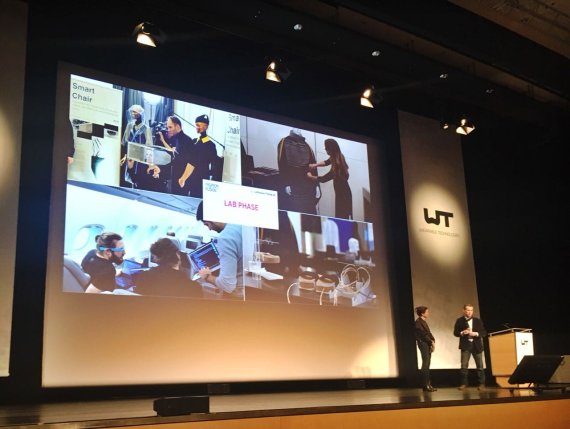 +++ Tuesday, 3:41 p.m. +++ Prof. Dr. Ingo Froböse speaks on the Health & Fitness stage in Hall A6 about the great importance of the break. Thereafter, the prevention expert will discuss with Helmut Fleischer (Alliance for Prevention), Dr. Walter Eichendorf (President of the German Road Safety Council (DVR) and Jochen Niehaus (editor-in-chief, Focus Gesundheit).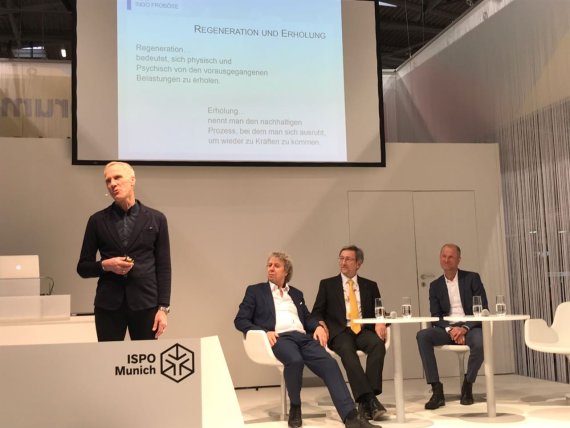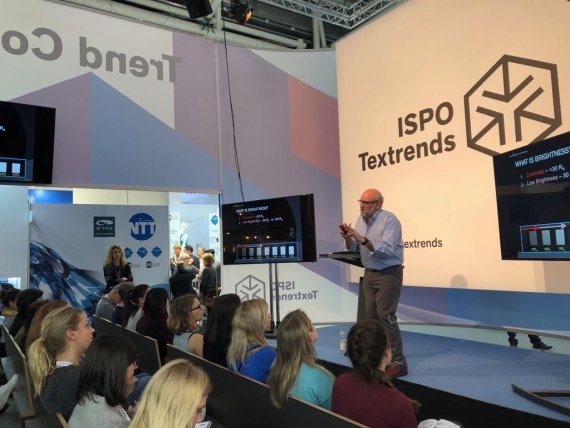 +++ Tuesday, 2:25 p.m. +++ "Success is clear when business is going well. For me personally, success is more than that. My aim is to set ecological standards and act fairly. For me, success means that the figures are right and I can look in the mirror and have a clear conscience", says Antje von Dewitz, Managing Director of Vaude.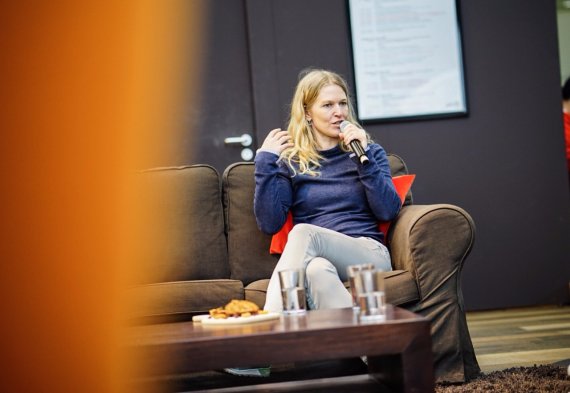 +++ Tuesday, 1:56 p.m. +++ Nice talk at the Women's Lounge, Entrance West: Women in Management - female tools and social skills. Presenter Christiane Wolf on the couch with Vaude boss Antje von Dewitz and Waltraut Lenhart, managing director of Leki.
+++ Tuesday, 12:45 a. m. +++ Swimming legend Franziska van Almsick is on the Health & Fitness stage in Hall A6: "Through my sport I have taken a lot of things away for my daily life," says the Olympic champion. However, she is rarely seen in swimming pools today. "I have discovered many other sports for myself that I could not do in the past - perhaps also because of the risk of injury."

The growing number of non-swimmers worries her. The focus of the children's education today is "that they speak four languages or play many musical instruments. That's great, but more children have to learn to swim again," says Franziska van Almsick. "If they don't know how to do it, they can die. This is important to remember."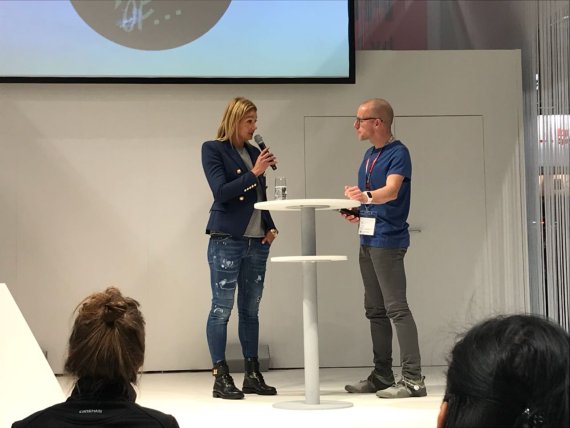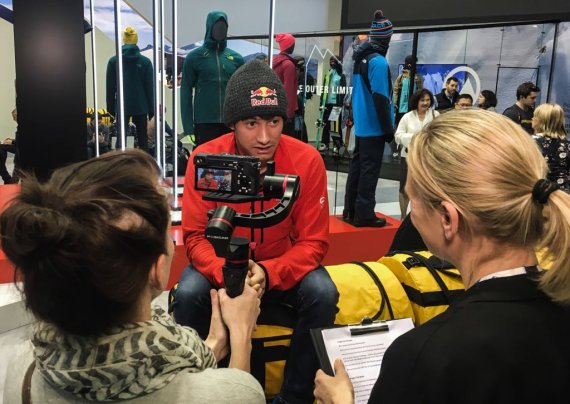 +++ Tuesday, 11:00 p.m. +++  Short announcement: One of the best snowboarders in the world - Halldór and Eiki Helgason will be at ISPO Munich today. They will be at the Horsefeathers booth (B4,222) from 1PM.
+++ Tuesday, 10:05 a. m. +++ The Wearable Technologies Conference starts with exciting lectures and interesting exhibitors. "It's more important than ever to talk about combining sport and technology. We are proud of the many years of cooperation with ISPO," says conference chairman Christian Stammel at the opening.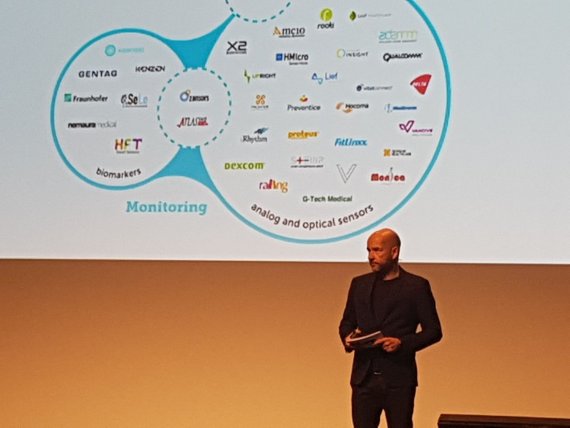 +++ Tuesday, 8:58 a.m. +++ Shortly before the gates open for today, we met Andi Schmidt, founder and CEO of LifeCycle, finalist at ISPO Brandnew Digital and already at home in the digital future: 
"An individual bicycle service such as LifeCycle is hardly conceivable without digital technology. On the one hand, our customers come to us via various platforms and book their Cycle Artist. On the other hand, we can plan exactly what routes our service specialists take, when, what repairs are to be carried out on which bicycle, what spare parts are needed and how long this will take", says Schmidt: "Our service staff has access to an extensive database that provides it with all the necessary information. Our aim is to know everything before we reach the customer. So we can offer even faster service."