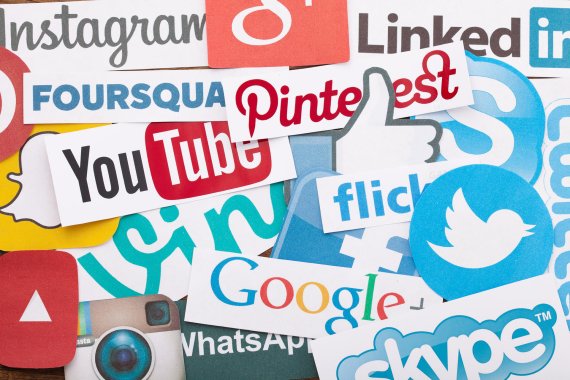 Fans, Likes, and posts from hot YouTubers and bloggers are now the currency that make sports brands successful, especially with young people, sets trends in sports fashion, or brings sponsored athletes onto the smartphone of the target group.
Job vacancies in the sports business: Click here to see the job board offers >>>
This so-called influencer marketing has since become a billion-dollar business worldwide. Followers in the hundreds of thousands and the hottest influencers, like pop stars, are brokered via agencies. It's a business that, on the part of the companies, requires specialists with perspective and top marketing skills.
Here, our practical experts Andy Gugenheimer (head of sportyjob.com as well as cooperation partner of the ISPO JOB MARKET) and Gunther Schnatmann (personnel consultant specializing in marketing and online) explain what qualifications a prospective influencing marketing manager needs to have to get hold of one of the coveted jobs at a major sports brand or agency.
1. Know the scene!
Immersing yourself in the influencer scene is hardly possible overnight. If you want to find a job here, you should be involved for months if not years, and know what multipliers don't just have a lot of followers, but are actually hot.
Fitness YouTubers are an example. Some sell their fitness programs – like Pamela Reif and Alon Gabbay – and therefore have a lot of followers. Others promote nutritional supplements for muscle development, or have already been criticized for their methods.

"Who has what fans in which countries, and how their portfolio is evolving, a longer market observation is very helpful for things like that," says Andy Gugenheimer. But it's best to start devote yourself to the influencer market sooner rather than later!
An extensive business made up of agencies, trade fairs, and networks has sprung up around influencer marketing. Germany has even had a "Federal Association of Influencer Marketing" (BVIM) since 2017, which sees itself as the advocate for the industry and aims to promote professionalization.
2. Have a sense for brands 
Not every influencer will fit every brand. Whether, for example, Germany's probably most renowned fitness YouTuber Alon Gabbay, with his more than 2.5 million fans, will really strengthen the messages that a brand wants to anchor in users' heads is a question of brand management.

Companies usually even have brand managers responsible for this very thing. However, Gugenheimer emphasizes "The influencer marketing manager has to have as such a sense for brands that he or she can keep an eye on the right multipliers for the brand and can integrate them seamlessly into the brand management."
This is why companies will often also have brand experts specialized in these new influencer tasks.
3. Recruit influencers: Negotiate with an iron fist
By now, the successful influencers have all placed themselves on the market, and thus have agencies in the background selling their services. The customers know this and are happy to pay, as influencer prices and the promotionally effective services are more attractive than classic media like TV.
If an influencer has a half million followers on Instagram, for example, a "sponsored post" can usually be booked starting at 3,000 euros. That equates to a cost per mile (CPM) of 6 euros, which is very affordable. Comparing thee CPMs of the individual suppliers and combining them with the most interesting target groups available for them is a business arithmetic problem.

The businessman or -woman in the influencer marketing manager is likewise demanded when uncompromising negotiations with agencies come up, especially when it comes to longer-term agreements.
Job vacancies in the sports industry: Click here to see the positions offered >>>
4. Formulating fitting messages
An influencer can simply advertise a product on YouTube. But he or she can "only" test it, remaining fully independent in his or her opinion, which makes for more credibility in the long term.
Example: "freekickerz," with its spectacular goal shot videos, is one of the most successful YouTube soccer channels in the world at over 5 million subscribers and roughly 1.3 billion views. Adidas, Puma, and Nike have already had them test their products and have supported the channel without buying their opinion.
As a marketing manager, it's important to make the right messages available to influencer partners, say, that the manufacturer has developed a product in a special way and what target group it will appeal to. Blatant advertising messages don't help, but an empathy in the wording and the influencer and their target group will.
"Knowing PR fundamentals and being able to adjust messages very precisely to target groups is therefore beneficial for this marketing job," says Gugenheimer.
5. Look through the technical details
On Facebook and Instagram, it's common knowledge that the relevance of posts and advertising plays a major role. An important figure in influencer marketing that's not 100-percent calculable, where the magic word 'algorithm' plays a role. Influencer managers for firms have to know this. They also need to know that there are tools and procedures that can influence the algorithm.
For example, individual Instagramers band together into "Instagram pods," commenting and liking one another's respective posts immediately after they're published – thus generating artificial relevance outside of the actual target group.

In this job, a certain degree of IT skills is required to be able to assess the technical framework conditions of influencer marketing, or the possibilities of agencies and platforms that have specialized in increasing relevance.
Sports specialist Gugenheimer, who sees strong development within the industry towards influencer marketing, reveals, "Without basic skills in the technical background of the platforms and their influence on the companies' posts, it won't work in this sector. This is why every applicant should also have a high technical affinity for this kind of job!"
Influencer marketing: A broad field
Even though the task sounds highly specialized, lots of individual skills are required. In influencer marketing, they're looking for the jack of all trades! But if you can and like to learn all the ropes, you'll find a very exciting and above all promising job in influencer marketing.

In the long run, no relevant company in the sports business can do without this marketing support. Those who get started in the job now will also have several other doors open in marketing – all the way up to the future Head of Marketing!