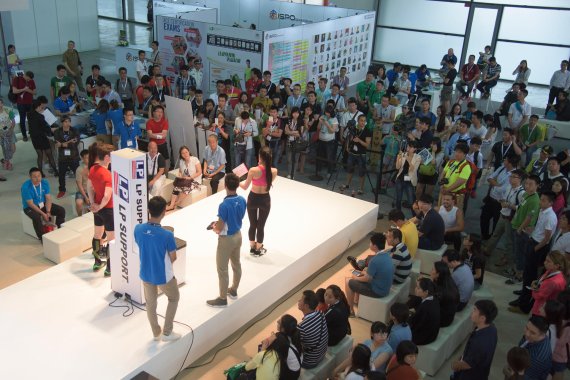 ISPO.com has compiled the most important events of the trade fair, taking place July 6-8, for you. 
Before ISPO SHANGHAI even opens its gates on July 6 in the Shanghai New International Expo Center (SNIEC), the first great highlight is already waiting for select guests and exhibitors. At the ISPO Open Demo Day , the latest developments from the fields of Action Sports, Outdoor, Health & Fitness, Water Sports will be presented and can be tested directly by the audience.
"The ISPO Open Demo Day is the ideal opportunity for retailers to familiarize themselves with products that they so far haven't had in their stores," says Christian Herrmann, Manager of Events and Sponsorship at Messe München.
When: July 5, 9:30 a.m. to 5:00 p.m.
Where: Sesame Town, No. 88 Lane 33 Qiu He Rd. Pudong, Shanghai
Day 1 – Thursday, July 6, 2017: Football Talk with Wynton Rufer
Sports Business Panel Discussion
As part of the ISPO ACADEMY events, there will be a football talk on the topic "FOOTBALL – THE FUTURE OF CHINA'S SPORTS INDUSTRY?" with former Bundesliga pro Wynton Rufer. 
When: 12:00 p.m. to 1:00 p.m.
Where: Hall N1, booth 1,435, Speed & Strength Stage
Day 2 – Friday, July 7, 2017: Trail Running and Textiles
Asia Pacific Trail Running Summit
Which trends are standing out in the trail running scene? How is the racing circus evolving, and what are the resulting conclusions for the industry? These and other questions will be answered at the 3rd Asia Pacific Trail Running Summit at ISPO SHANGHAI.
Trail running isn't just a trend sport in the Alps. Learn more here >>>
When: 9:30 a.m. to 5:00 p.m.
Where: Hall N1, booth 1,665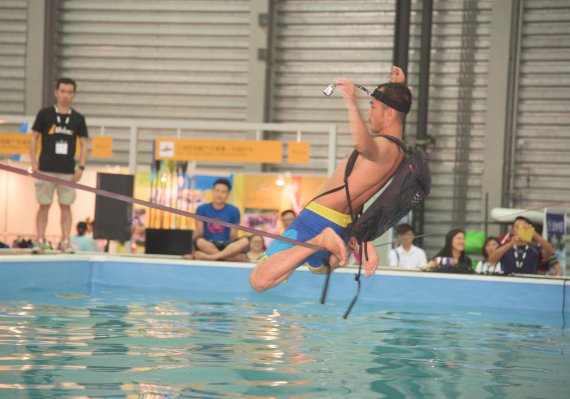 China Sports Fashion Trend Forum
What are the trends in the clothing industry? Which fabrics offer even more functionality? ISPO TEXTRENDS Expert Louisa Smith and several other industry specialists give insight into the latest innovations from the textile segment.
When: 1:30 p.m. to 4:30 p.m.
Where: Hall N2, conference room M42
Day 3 – Saturday, July 8, 2017: ISPO Morning Run
ISPO Morning Run 
"Don't just talk about it, actively do it" is the motto on the last day of ISPO SHANGHAI. At the ISPO Morning Run , "the Messe München and its sponsors and media partners will prove that the concept of combining B2B and B2C into B2B2C is the right path," says Christian Hermann, Manager of Events and Sponsorship at Messe München.
When: 6:30 a.m. to 8:45 a.m.
Where: Music Square Century Park, Shanghai
Events taking place continuously July 4-8:
MIP and Brands for Good

Market Introduction Program for China
With the Market Introduction Program, companies are perfectly prepared for their market entrance in China. During the four-day program, participants get a market overview plus a retail tour on site, as well as the opportunity to speak with retailers and distributors.
You can get more information on the MIP here >>>
When: July 4 to July 7
Where: Various locations
Brands for Good
ISPO SHANGHAI in cooperation with Brand for Good will present several projects that have successfully implemented in the field of corporate social responsibility in the sports industry.
You can learn more about the Brands for Good companyhere >>>
When: July 6 to July 8
Where: Hall N2