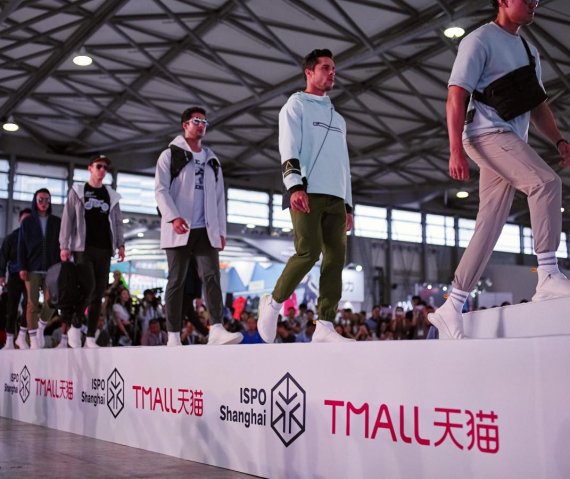 Here we present you the most important impressions of the trade fair in Shanghai. But we start with impressive figures from the ISPO and Tmall Fashion Show at ISPO Shanghai that was live broadcasted via Tmall. Over 340,000 people have seen the live stream of the Fashion Show within two days. In total, the transmission on China's most important online shopping platform received around 3.4 million likes within the two days - a gigantic number by European standards.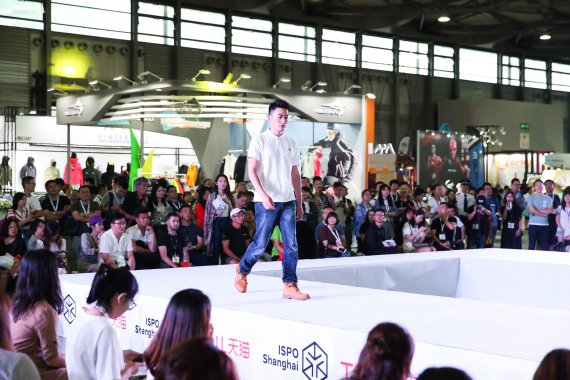 But the live stream of the fashion show is also a complete success by Chinese standards. The online shopping platform is part of the Alibaba Group and dominantes the Chinese E-Commerce market.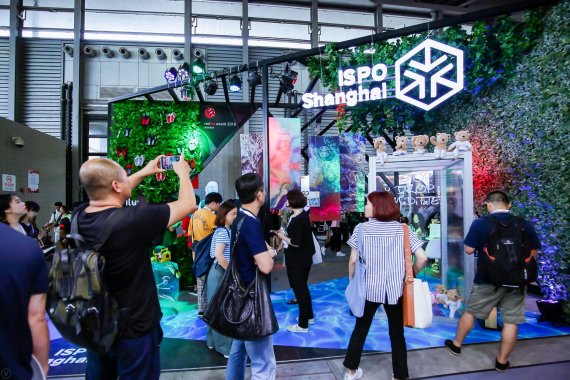 "I find this extremely innovative with live broadcasting on the Tmall platform," says Hasan Boylu of Nike. He is responsible for inline innovation and is looking for new ideas and companies at the fair for cooperation with Nike. "Of course, I'm particularly interested in the small booths and companies," he says.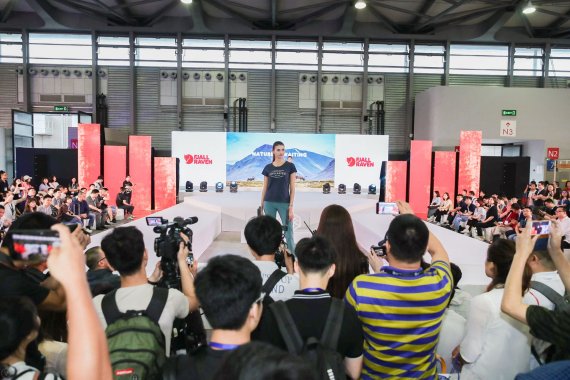 The most popular sport among athletes in China is running. This is why there was a running industry forum at ISPO Shanghai: Nearly 100 % of those who do sport in China are also into running. From 2016 to 2017 the turnover in the running market in China rose by 25 %.
In 2017 the sporting goods market with running products had a volume of 6,32 billion US-Dollars. And as Robin Trebbe, Managing Director China & Asia Pacific at Intersport International, said at the running industry forum that there is even "a lot more growth potential".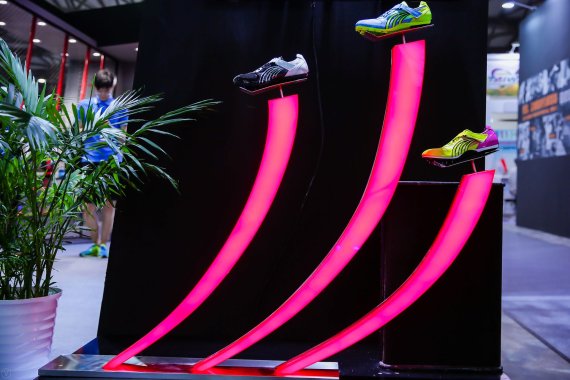 This is also because "the number of athletes in China in general is expected to rise", he said. Today about 400 million people exercise. This number is expected to rise to 500 million in 2025. 
Another very interesting figure mentioned by the Intersport Managing Director at ISPO Shanghai is that 80 percent of all shopping journeys have a digital touchpoint. According to Trebbe, 25 percent of sports goods buyers have even bought an article online while they were still in the shop.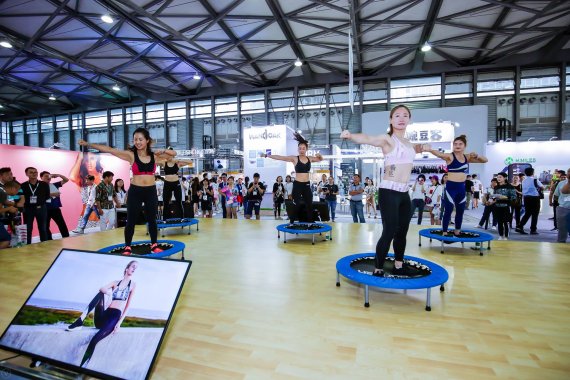 In addition to the target group of women, the ISPO Shanghai also focuses on children. A children's triathlon in the outdoor area and with a swimming pool in the Water Sports Village as well as a floorball tournament enlivened the exhibition halls. The ISPO Shanghai Kids Forum discussed how children in China can be motivated to do more sports.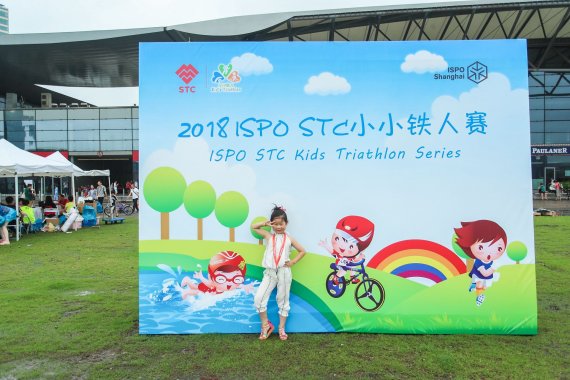 But this is not enough: The whole sports market in China is on the rise in all categories between 6 to 9 percent. Half of the Chinese population – that are about 700 million people – are buying sports products. These are a lot of consumers for international and Chinese brands. And the number is still growing.