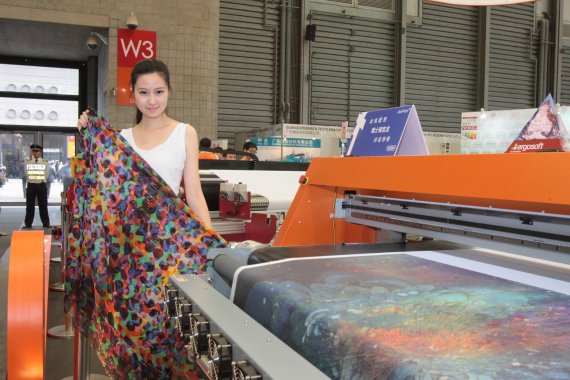 Water-resistant, breathable, even temperature-regulating: High-tech technology is everywhere in our clothing. Every year, ISPO TEXTRENDS demonstrates the newest developments at ISPO MUNICH, ISPO BEIJING and ISPO SHANGHAI. But how are the materials actually manufactured and processed?
ISPO SHANGHAI is set to be giving answers to this question. 2016's exhibition was a huge success, even though it was only the second one. The trade fair will be expanding in the coming year through a joint venture with the Chinese exhibition organizer Adsale Exhibition Services: At the same time as ISPO SHANGHAI (July 6–8, 2017), Messe München will be organizing the Sports Tech Asia trade fair in cooperation with Adsale.
At ISPO SHANGHAI 2017, you can get to know the Chinese sports market really well: Sign up to be an exhibitor here >>>
Showing the Complete Textile Production Process
Over the 2000-m² space at the Shanghai New International Expo Centre (SNIEC), the wall between finished sports production and their production processes will be broken down. "Sports Tech Asia is a unique asset and will offer exciting synergy possibilities for ISPO SHANGHAI," explained Klaus Dittrich, CEO of Messe München GmbH.
Read here: Insulation innovations for spring/summer 2018 >>>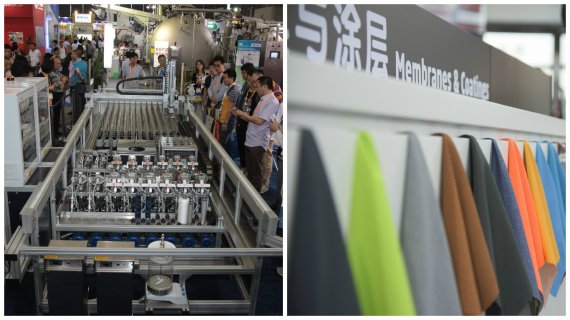 Amber Ip, Project Manager at Adsale Exhibition Services, explains the form these synergy effects will take: "We want to show the complete production chain and present the most innovative machines and technologies."
Adsale Exhibition Services are experts in this field – every two years, the company organizes ShanghaiTex, a key textile production exhibition with more than 1200 exhibitors in the Asian region. 
The Technology Areas You Will Be Able to Find at Sports Tech Asia:
Production of outdoor shoes, apparel and gear
Technology for the production of shoe soles and outer materials for the outdoor sector
Machines for the producing outdoor products
Wearable technology
Special chemicals and dyes
Innovative material and technologies
Yet exhibition visitors don't just have to take a passive role at Sports Tech Asia – Messe München and Adsale are placing a much greater focus on active participation.
"There are a few stands being planned which will turn the exhibition with its products into a much more interactive experience for visitors," says Ip.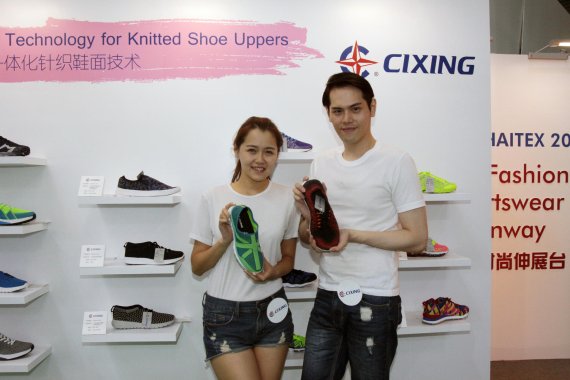 ISPO SHANGHAI 2017: The 3D-Printed Shoe Sole
Among other things, there will be a "3D-printed Shoe Sole Experience Zone," where visitors will be able to see different materials for shoe soles on display, along with the 3D printer that printed them. The visitors will also be able to test the different soles, experience and get first-hand knowledge of the different materials and which soles would be used for which soles.
Another project being planned is the "World of Braology in Sports." This will show visitors how sports underwear is made and which materials are used in the production process.
"A few details are yet to be sorted out, but we are going to put on the best multi-sector exhibition in sport," says Ip.
Want to Learn About 2019's Textile Trends Now? Order the ISPO TEXTRENDS Trendbook 2018/2019 >>>