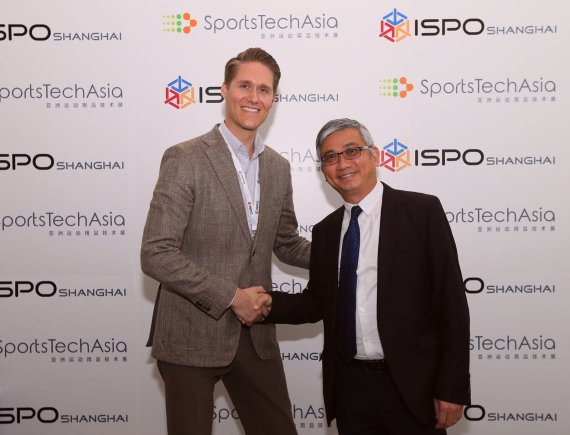 Cooperation with Adsale Exhibition Services
But that isn't the only premiere that visitors can expect to encounter at the trade fair in July. With Sports Tech Asia, ISPO SHANGHAI is supported by a completely new trade fair area.

The cooperation with Adsale Exhibition Services was once again explicitly presented in the run-up to ISPO BEIJING (15-18 February).
"A good partnership means that both parties make important contributions. With its enormous experience in the technology sector, Adsale brings great value", according to Löffler. "Thanks to Sports Tech Asia, the value chain of ISPO SHANGHAI will clearly be extended. Our exhibitors are already very excited about being able to examine the newest technologies in production on site"
Click here to read more about ISPO SHANGHAI and Sports Tech Asia
ISPO SHANGHAI Also Attracts Designers
The aim of ISPO SHANGHAI is to attract not only sales and marketing professionals to the stands, but also the developers and designers of the brands.
"Through Shanghai Tex and China Plas we all know exhibitors from the plastic and textiles sector", explains Parry Chung, General Manager Sales and Marketing at Adsale: "Thanks to Sports Tech Asia we can now properly face companies which are comfortable in the sports goods industry and offer them perfect synergy effects with ISPO SHANGHAI.