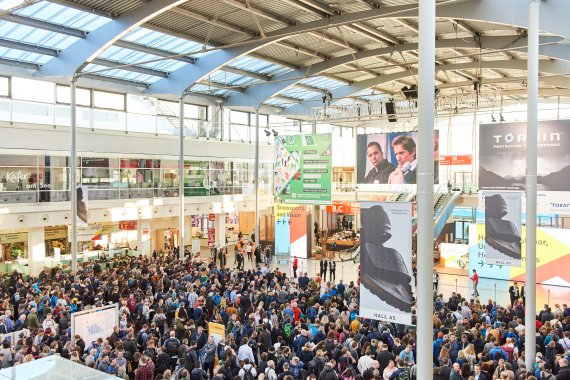 The highlights on Tuesday start with the RUNNER'S WORLD running shoe talk on the Health & Fitness stage, Hall A6. Here the leading brands show their running innovations, experts discuss the hottest trends.
The multiple swimming world champion Franziska van Almsick honours herself twice at the ISPO Munich 2018. From 12:30 to 13:00 o' clock she speaks on the Health & Fitness stage (A6, central corridor), from 15:30 to 16:00 o' clock she can be seen at the Watersports Village (A4). Van Almsick is now a successful entrepreneur and mother - how she combines both, she explains here.
The VIP dinner will start at 7 pm with the VIPs and industry leaders. This year Gertrude Boyle (93) will be awarded with the ISPO Cup for her life's work. Born in Augsburg, she fled from the Nazis in 1937 as a Jewish woman with her successful family of entrepreneurs and built up a new and successful life in Portland, where she became president of Columbia Sportswear. She is also known for her social commitment - in 2014, for example, she donated 100 million dollars to cancer research.